10/16/2017
Prior to google calendars, my day planners were used more often as an accessory than something of utility. (Or in the case of high school, for documenting which outfits were worn on which days.) I could never help myself from buying the beautiful paper-filled books and I loved the idea of them, but I just was never a big planner. My natural inclination may not have always been towards rigorously planned days and routine, but now that I have kids, the only way my life functions smoothly is knowing what time we will all eat, play, work, and sleep.  Having a routine also makes it easy to integrate new things and stick to healthier habits.  My morning starts at 7am when Ever wakes or I wake her for her first feeding of the day.  She doesn't stay awake long and is usually down for her first nap by 7:45. Meanwhile, Parker doesn't usually wake until 8:15, so this little window of time is what I have to myself in the mornings and I soak up every second.  I've been on the lookout for ways to take better care of myself and make healthier swaps for some of my products, so I was very intrigued when Grove Collaborative reached out and introduced me to their website that carries all natural/organic home and personal care products.  They have a really large selection of products—some that were already my favorites and some new ones that I was excited to try!  You can set it up so that items that you use regularly—diapers, dish soap, laundry detergent, for example—get delivered each month so you're not constantly running out to the store for refills. (Which is extra handy when you have kids!)  Right now when you place your first order of $20 or more with Grove, they're going to send you a free gift of Mrs. Meyers Hand Soap, Mrs. Meyers Dish Soap, Mrs. Meyers Multi Surface Spray and a Grove Bubble Up set. Plus free shipping & Free VIP trial! (If you already use Grove, they haven't forgotten about you! You can get a free set of their Walnut scrubber sponges here.)  Keep reading for the 5 Grove products I've been using to add more wellness to my morning routine…
1.First things first, since I'm breastfeeding right now, I usually wake up starving! I buy a loaf of sourdough from Easy Tiger Bakery here in Austin once a week and use it in the mornings to make Almond Butter toast. (Hint: no pots and pans, so no noise—don't want to wake the sleeping babies!) By adding this manuka honey to my almond butter toast in the morning I'm adding tons of rich vitamins and minerals to my diet—amino acids, B vitamins, Calcium, Iron, Potassium and Zinc—just to name a few.  It's also been shown to boost your immune system in addition to dozens of other health benefits.
2. Just like the manuka honey, I love the idea of boosting things you are already doing or eating to make them more healthful. You don't have to upend or change everything you're doing, just look for ways to make them healthier.  I've been adding a teaspoon of turmeric powder to my morning almond milk lattes lately.  It's been shown to be a proven cancer fighter and anti-inflammatory. Did you know that countries whose cuisines regularly incorporate turmeric have a much lower instance of cancer than here in the United States?
3. Since I'm breastfeeding Ever right now, I'm more aware than ever of what I'm putting in and on my body. I love that Grove carries New Chapter vitamins. (They're the same brand that I used for my prenatal vitamins.)  Right now I'm taking a multi-vitamin, vitamin d, and turmeric supplement, but you can choose the ones that are right for you!
4. The real trick to this window of time I have to myself in the morning is a super fast routine for getting ready. I love that this Burt's Bees BB Cream has SPF, is tinted like a foundation, and provides a lot of moisture for my skin.  It's essentially three products in one and all natural!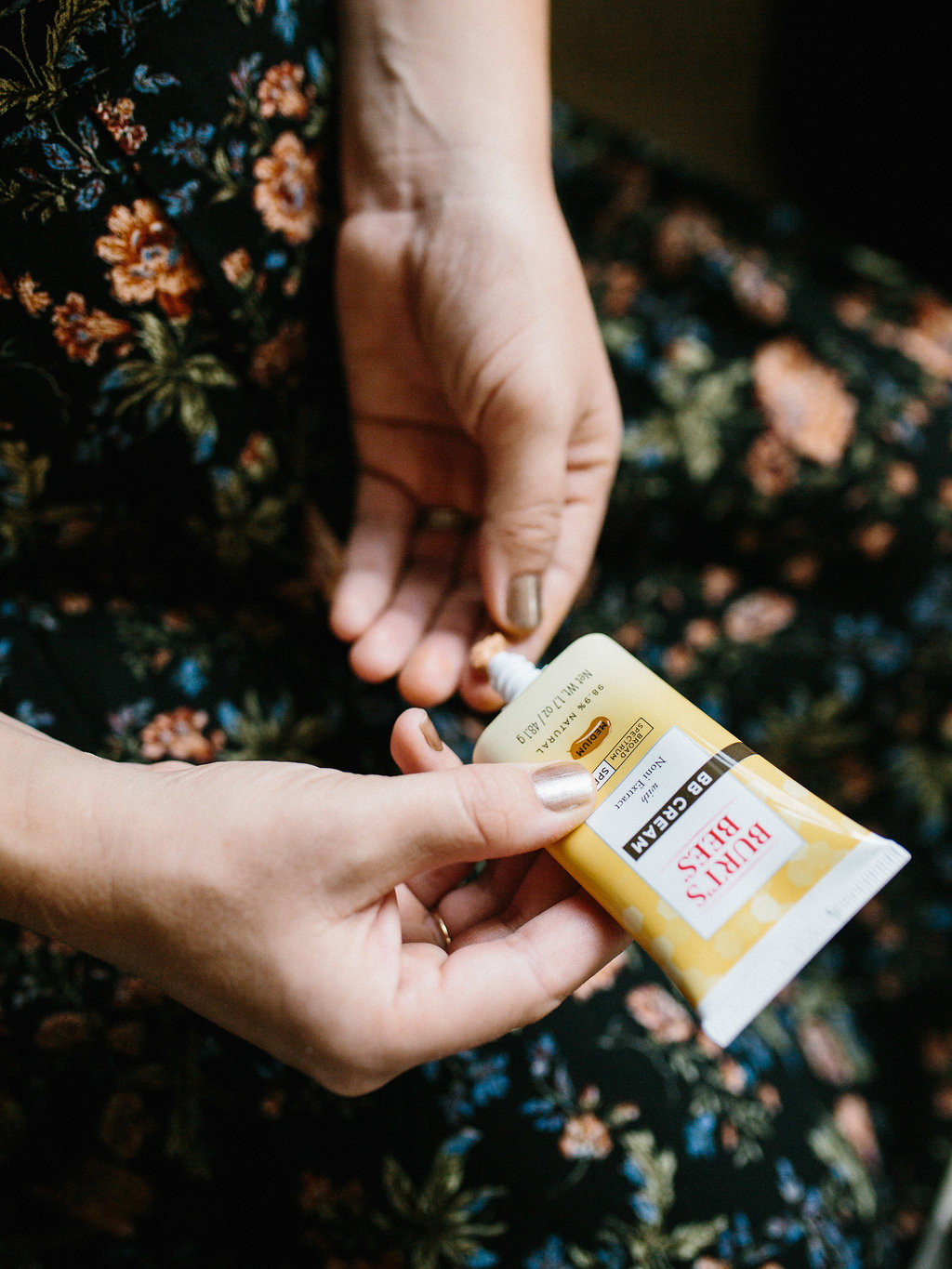 5. Lastly, a quick wipe down of the countertops and washing of my hands before it's off to get Parker ready for school. We've been using Mrs. Meyers for over a decade—I love the scents, their all-natural ingredients, and how well they work.  Grove just made it easier for me to get by delivering to my door.  (PS. Don't forget your FREE! Mrs. Meyers bundle you'll get just by placing your first order of $20 or more with Grove!)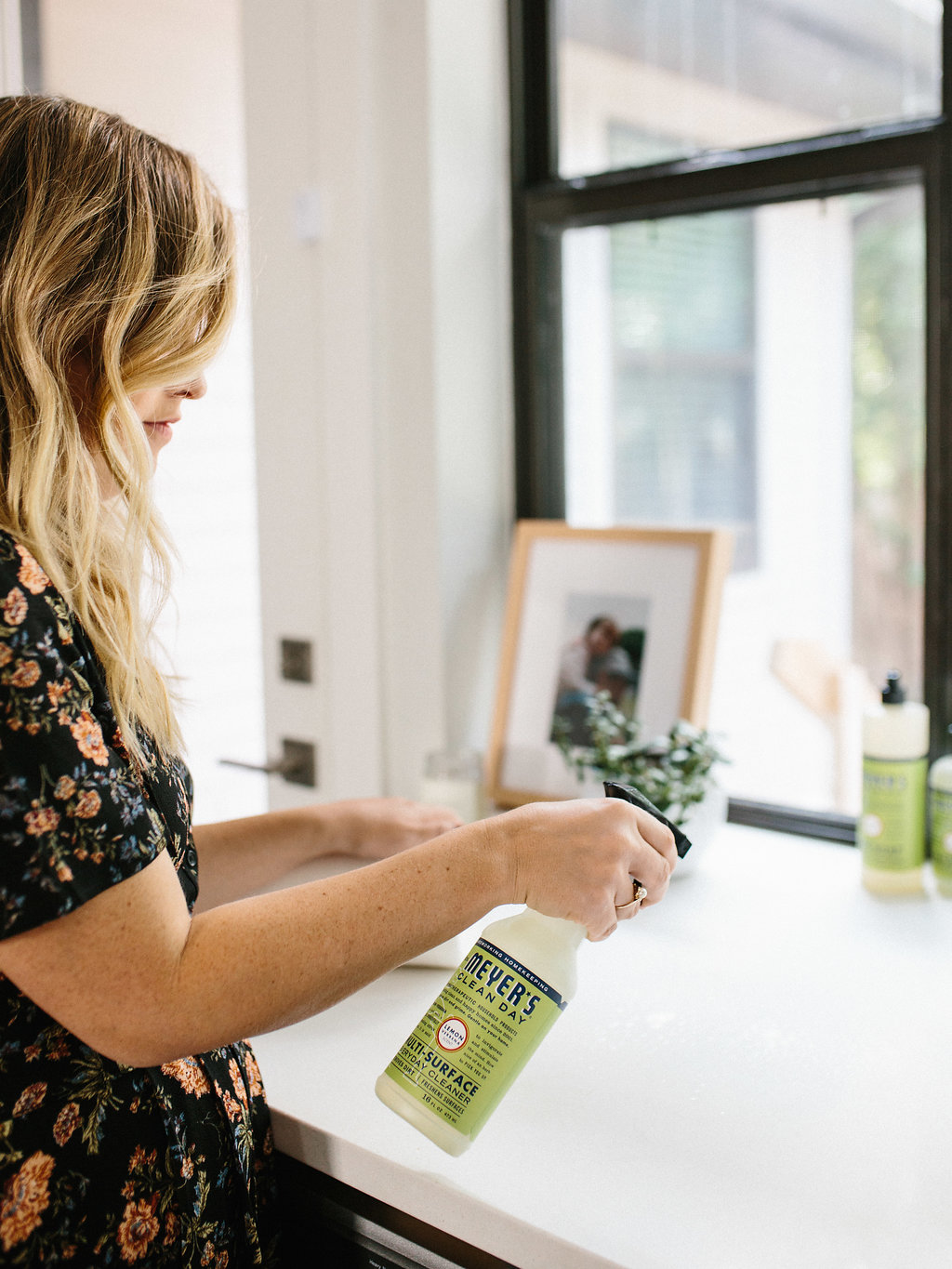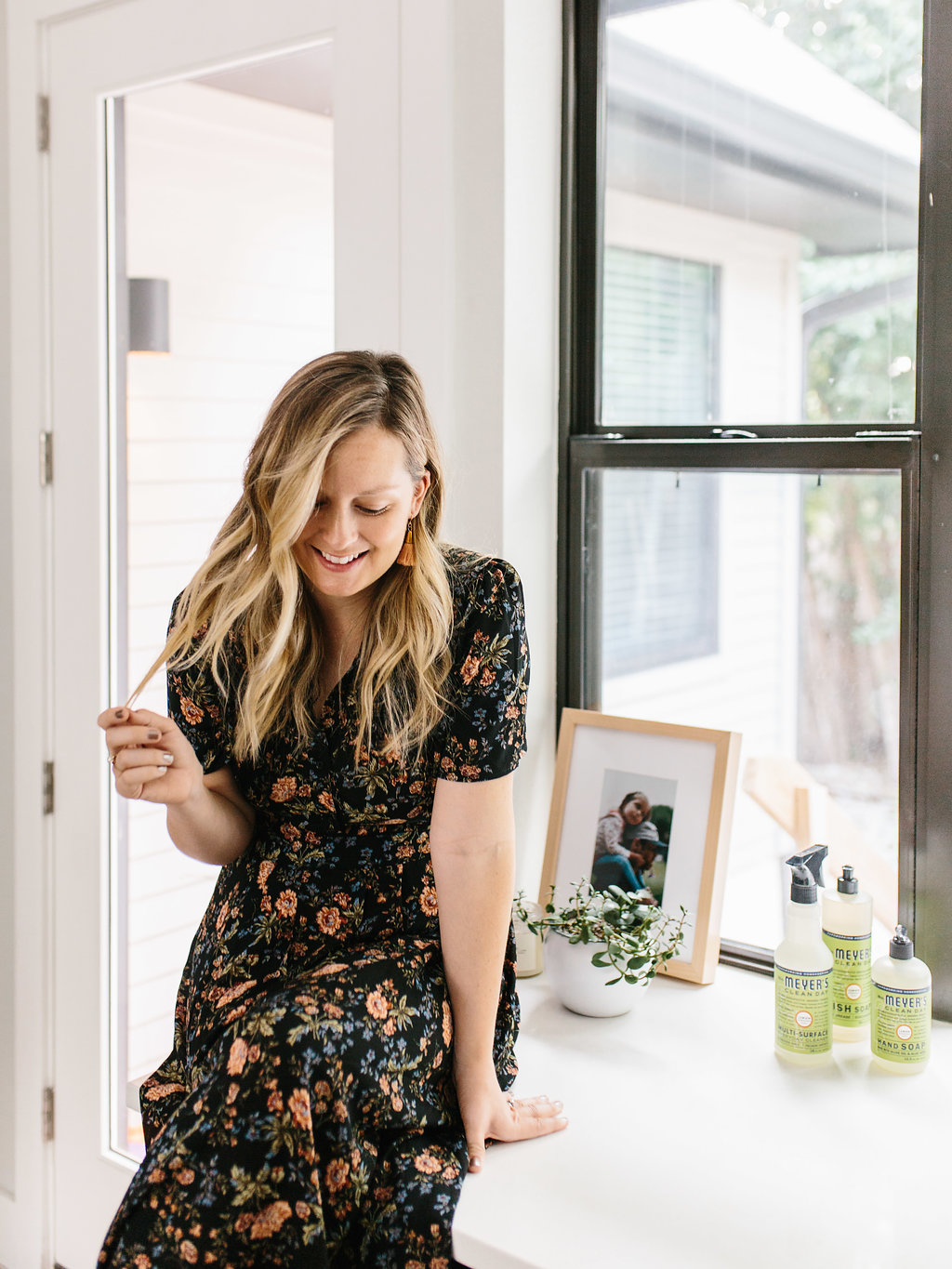 How do you incorporate wellness into your routine?
Photography by Katie Jameson
This post was sponsored by Grove Collaborative. All thoughts and opinions are my own.