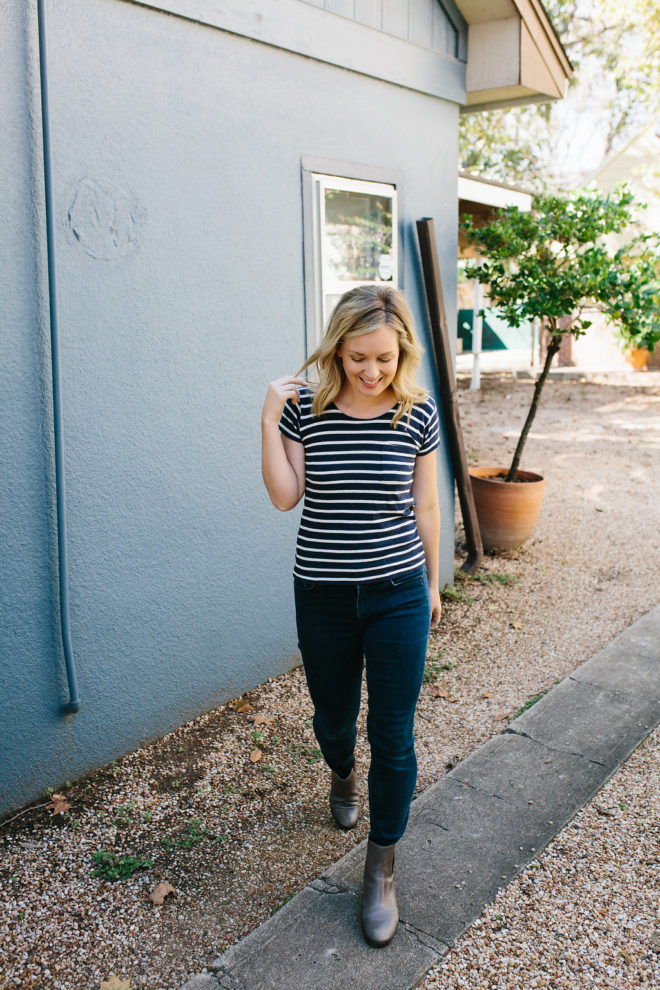 It's the little things, right?  Especially this time of year when things tend to be even busier than usual, I love finding new ways to feel pulled together without monopolizing precious morning time.  I've been nailing these 5 minute waves-- if I do say so myself!-- and loving this half up option. Today's 5 minute headband tutorial couldn't be easier and I'd take this simple black headband with textured hair over a dramatic french twist any day! To me this little black number feels modern and elevated all at the same time, which I love.  Here's what Martha Lynn says about this look:
"For this headband look I like to pump up the volume with the Living Proof Dry Volume Blast.  Just spray it into your hair and it will instantly add volume and texture - plus it smells amazing.  Then the trick to get get you hair the way you want it and gently put the headband on.  Think of it more like an accessory than actually pushing the hair back.  I love the delicate black one we used here but there are also a ton of headband options this season so you could go really bold here as well!"
Remember as you are slipping the headband on to think of it as more of an accessory than actually doing hair duty.  Not pulling it too tight, leaves it feeling messy in a good, boho kind of way.  Effortless chic, if you will!
More headbands for your shopping pleasure:

Photography by Katie Jameson
Tutorial by Martha Lynn Kale