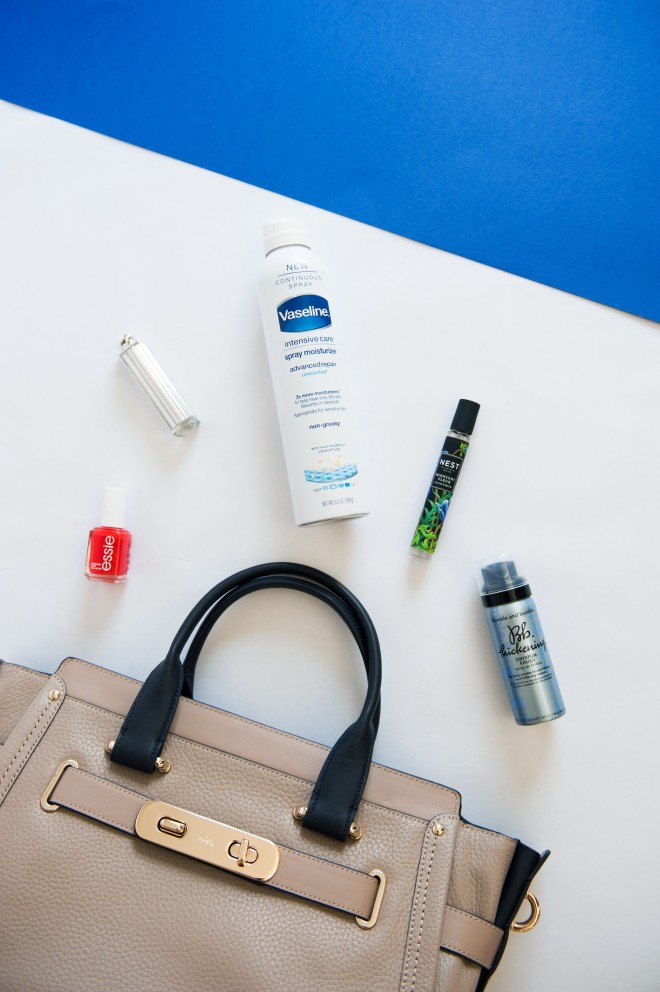 Somewhere between reading The Life Changing Magic of Tidying Up and renovating our master bathroom, I realized that I have too many beauty products that I never use.  Some because they don't live up to what I thought they would when I first bought them and others because I simply haven't incorporated them into my daily routine.  I decided to take the opportunity to streamline them and came up with 5 products that are total beauty staples!  Dying with curiosity?  Read on!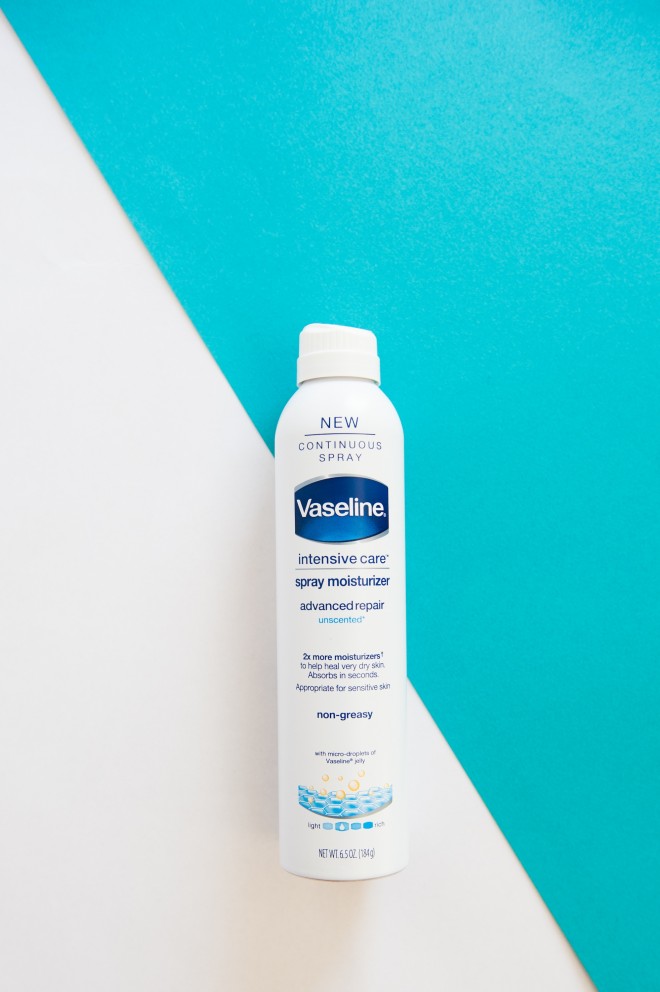 The basket of body lotions I own is plentiful but the minutes I have when I get out of the shower until I hear a toddler calling out mama are not.  This Vaseline Intensive Care Spray Moisturizer is a god send! It's quick and convenient and absorbs into skin in seconds without leaving any greasy feeling behind.  It's seriously amazing! My skin has never been so hydrated and now I am totally in the routine of putting it on twice a day.  (Best part, it won't break the bank!  Available at Walmart.com)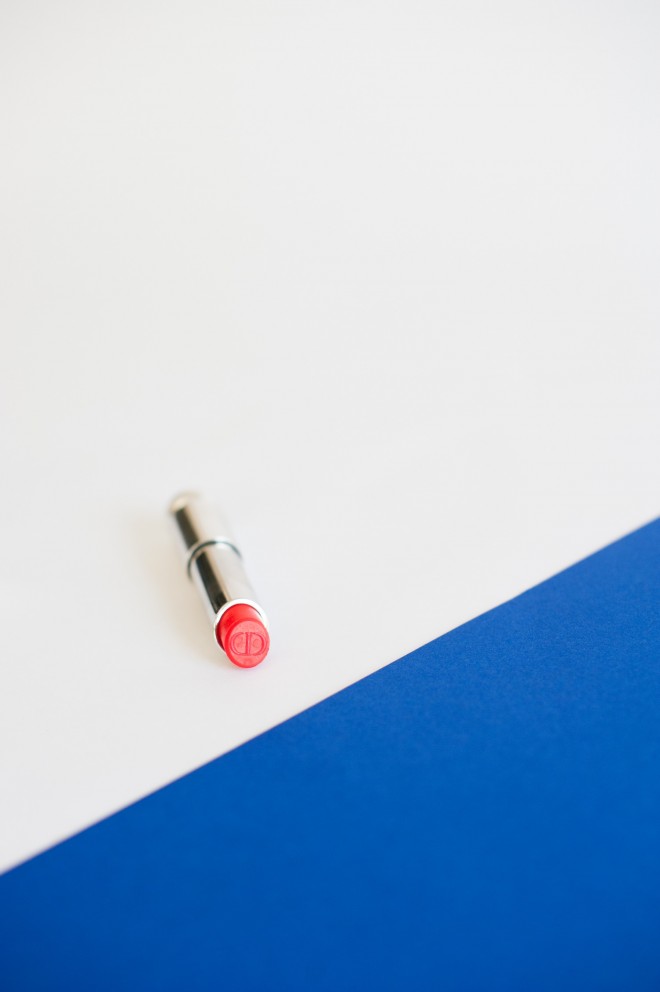 This color looks daring, but it's actually surprisingly sheer.  It's just the right amount which means I'm not constantly wondering if it's in the right place. (This color is called Zig Zag)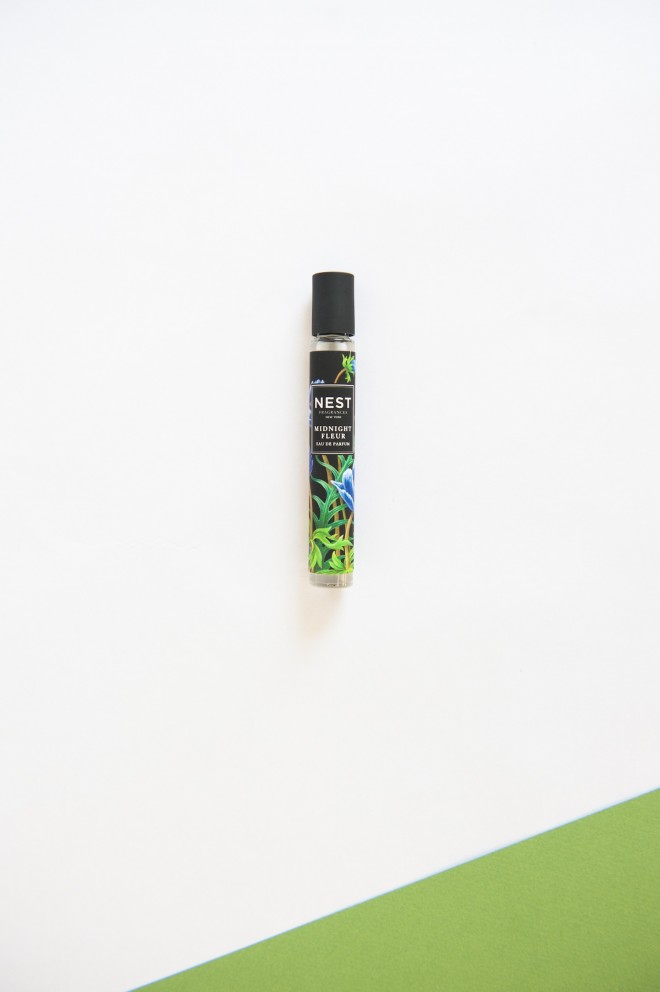 I love having this travel-sized fragrance rollerball in bag for those times when I have been running from one errand or meeting to the next and just need a little freshening up. Not only is the scent dreamy but this packaging totally gets me!
If there is anyone else out there with fine hair then you will feel me on this little product.  Sometimes I feel great about my hair when I'm walking out the door in the morning, but by noon it's lifeless!  This compact little product packs a major volume punch and gives your hair great texture.
In my fantasy life where free time abounds and money grows on trees, I have a personal manicurist who comes to the house once a week to keep these ten fingers and ten toes looking their best.  IRL though that's my job.  I like to keep the bottle of whatever color I'm wearing on hand.  That way if a nail chips on the way to a meeting or a shoot I can touch it up really easily without having to start over.
What are your must-have beauty products?  Would love to know what you keep in your bag at all times!
Photography by Amanda Gallant
This post is in partership with Vaseline.