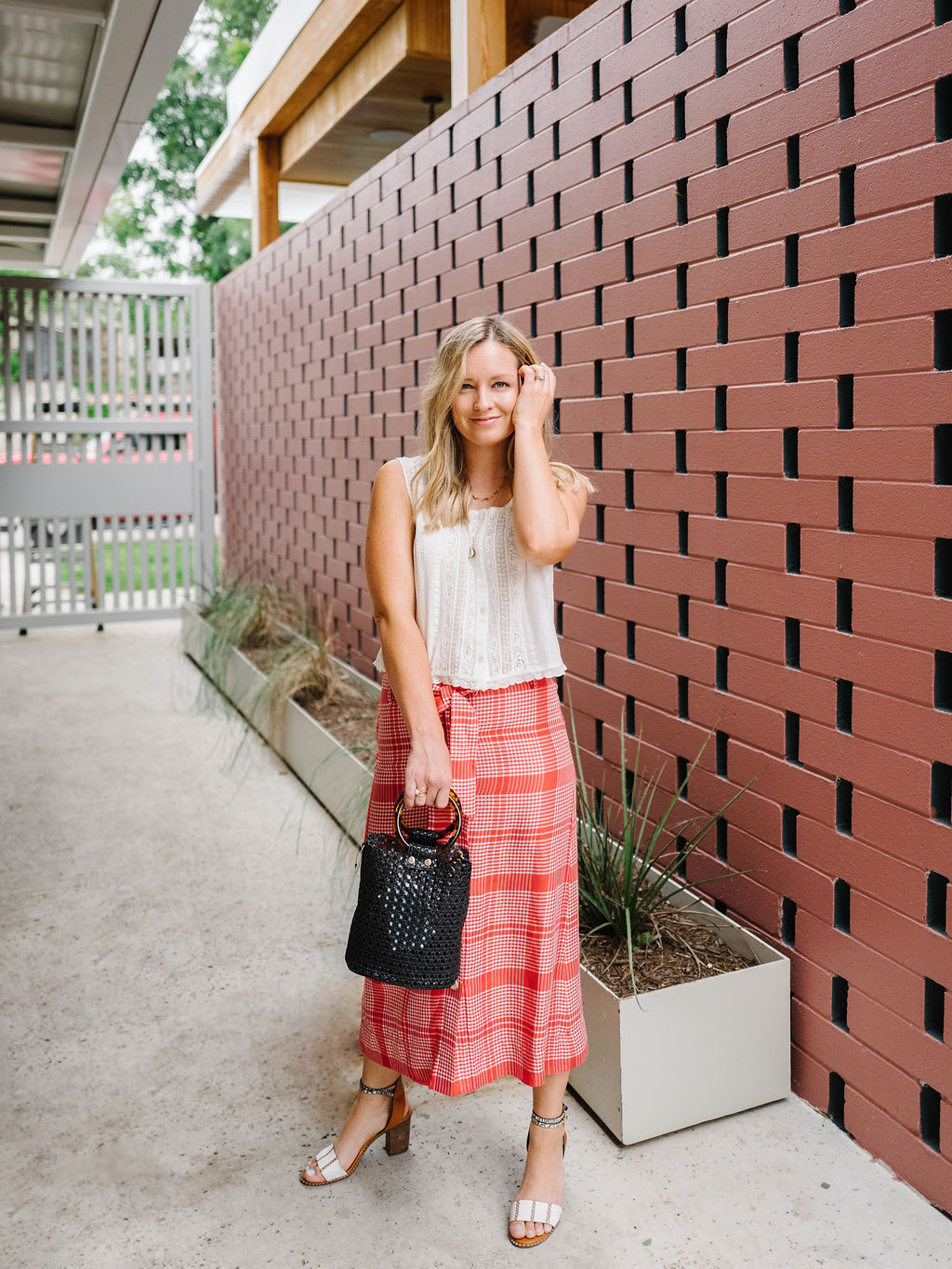 (This post was shot at East Austin Hotel. We highly recommend you check it out if you're local or next time you're in town!)
Confession: I'm currently on a spending freeze. It's not so much that I was out of control (at least not by my own standards-- ha!), but it is just so easy when we are always shopping for shoots to keep a few things here and a few things there and I really wanted to put more intentionality behind my purchases. Also, I'm such proponent of investment pieces which is hard to do if you're always buying a little here and a little there. Instead, I've decided to give myself a seasonal budget. I'll give myself an allotment of money every three months to spend for the season. When it's gone it's gone and if it's not gone it can roll over. The idea of being able to save for more exciting purchases that will stand the test of time is very interesting to me! Summer's budget is gone, so it's no more shopping until September for me.
Whether you're staying on a budget or not, it's nice to be thoughtful about what you're buying. Here are the questions I've been asking myself before making a purchase: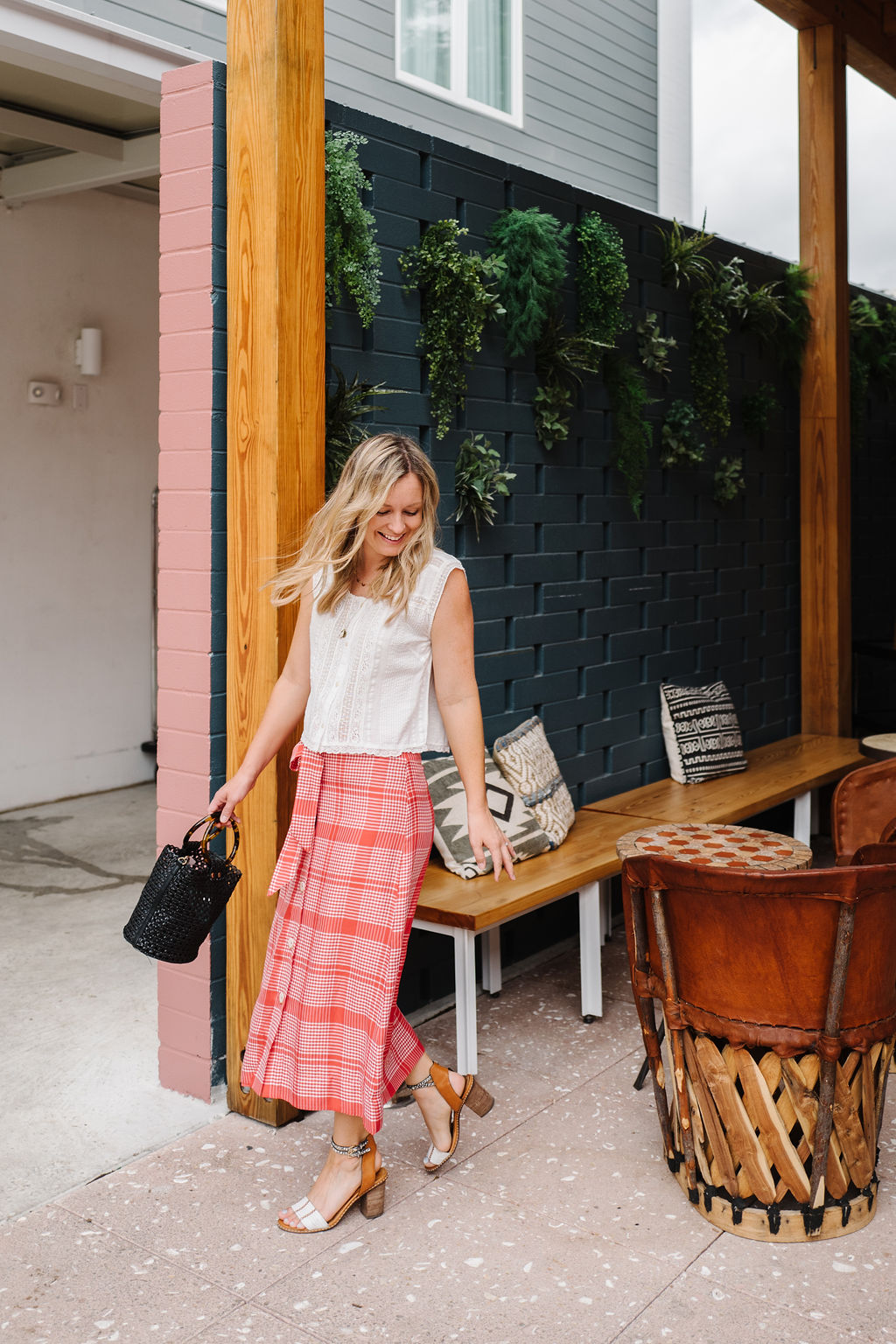 1. How will I wear this piece come fall? (Or whatever the next season may be.)
Pieces that can transcend different seasons are much more enticing to me. This skirt for example I would wear with an extra chunky knit sweater and mules when it gets chilly enough.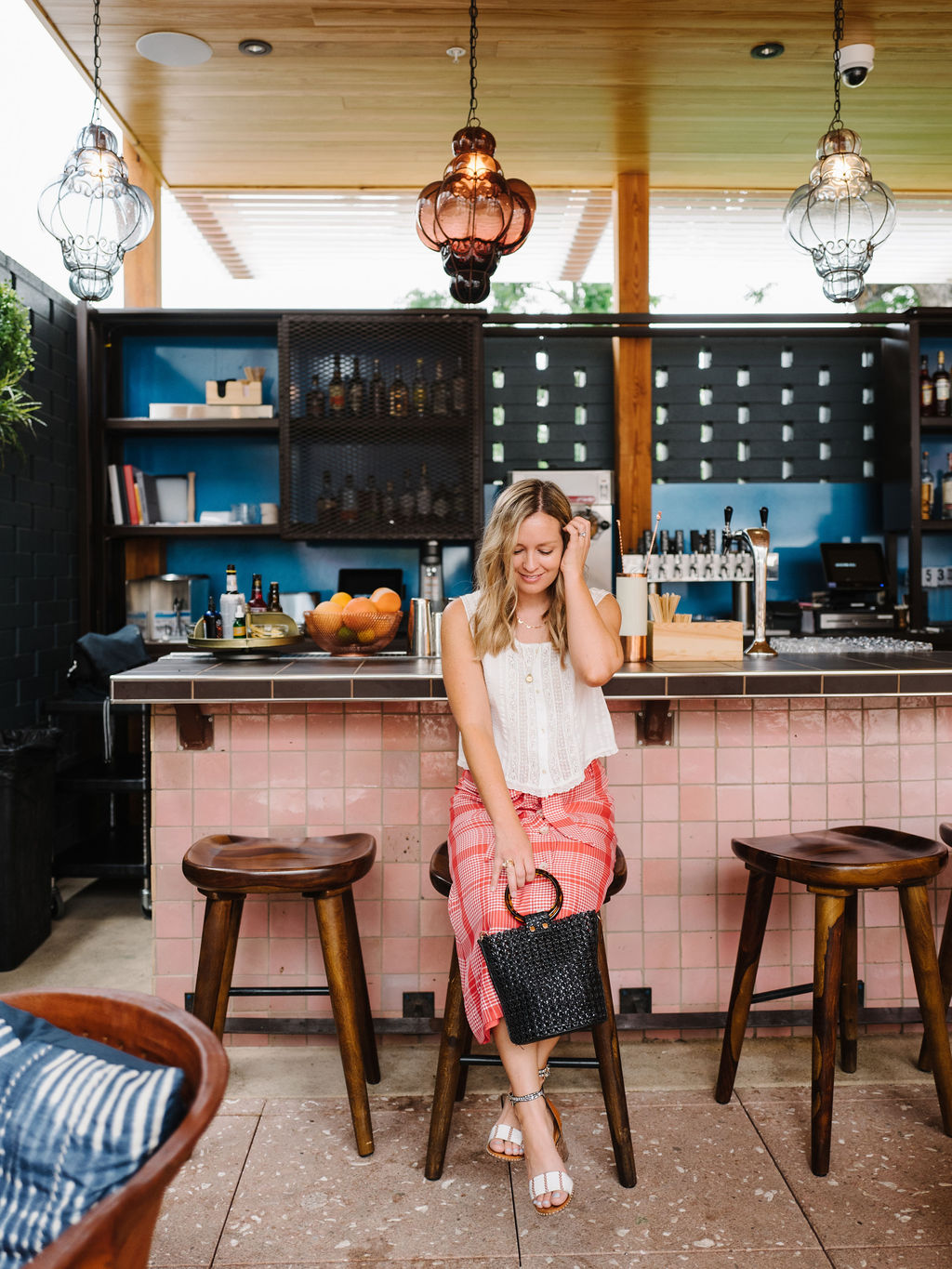 2. Can I name three ways / places I would wear this piece?
A swimsuit cover up for vacation is fine, but it's much better if you can also wear said cover up as a dress on a summer day at the park, for every remaining pool day of summer, and around the house on the weekends because you love it THAT much. Does anyone's closet really have space for a piece that serves just one very specific purpose?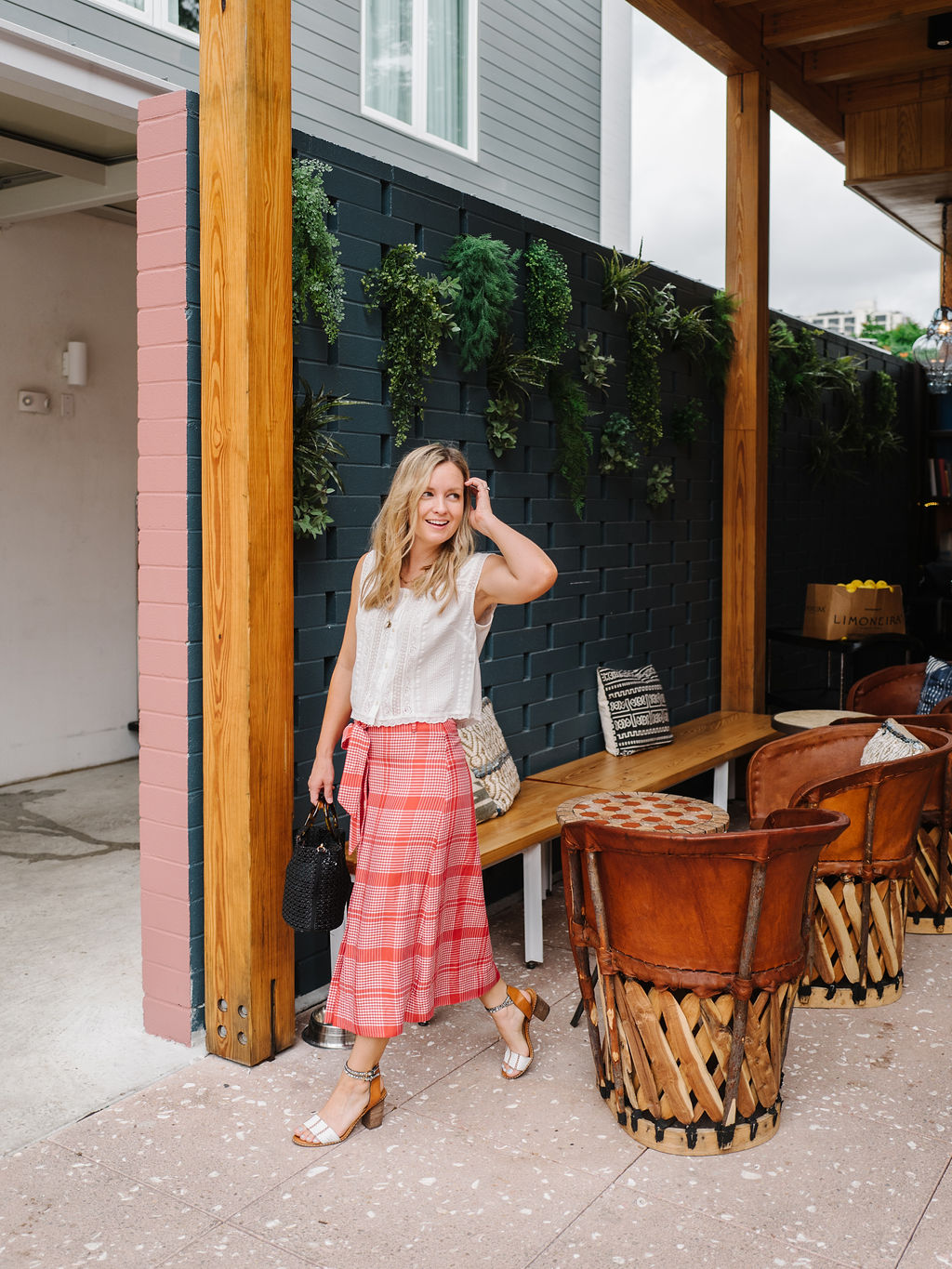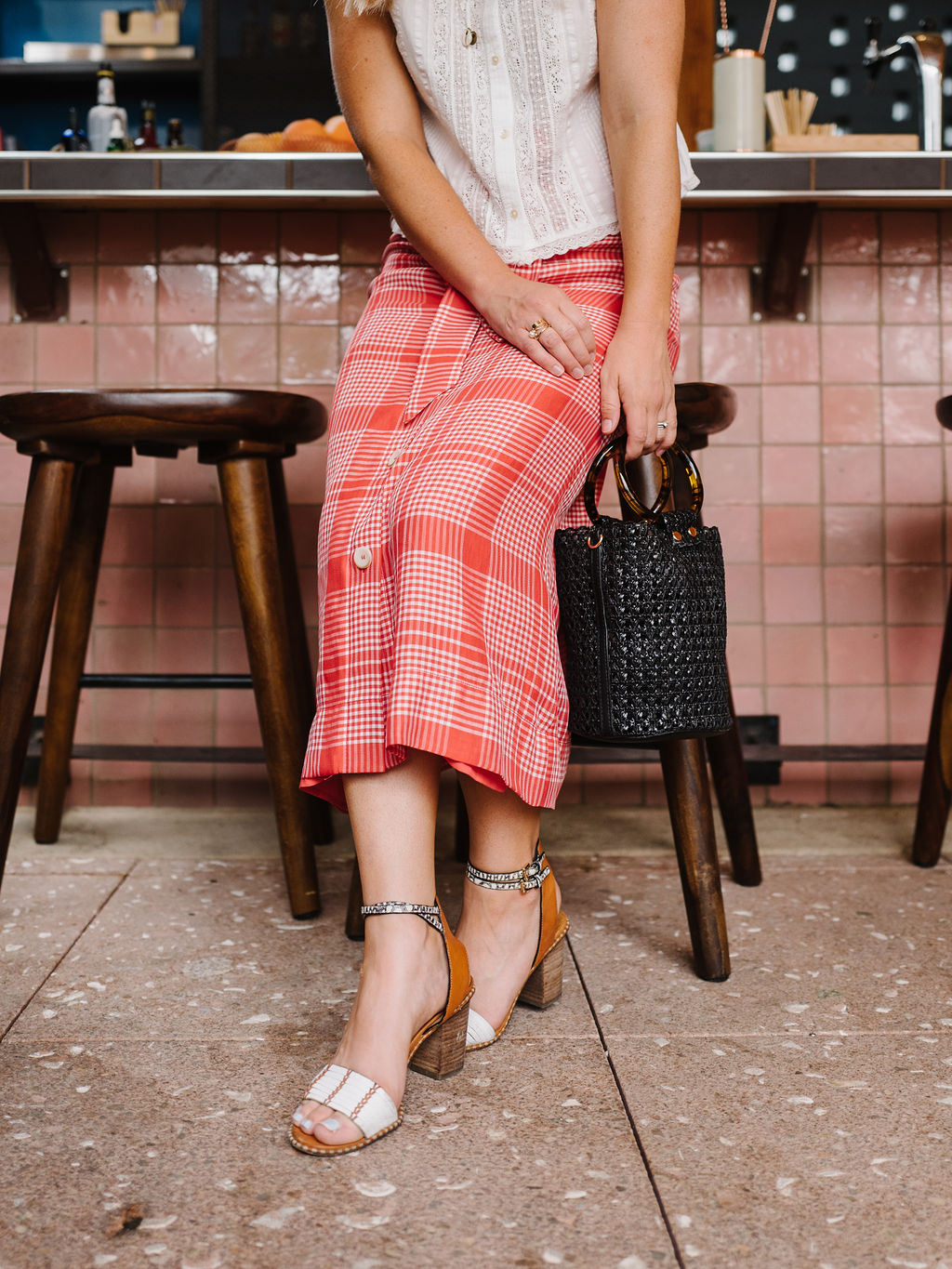 3. Does it fit my present self exactly the way I would like? My present self meaning the exact person that's looking back at me in the mirror. Not my self if I do Soul Cycle for the next three months in row. Not myself after I lose the "baby weight". Is it perfect as-is right now?
If the answer to the question isn't yes, return it stat! The odds of you ever wearing it or taking the time and spending the money to get it properly tailored are slim to none. Buy clothes that make you feel confident in your body exactly the way you are right now.
Skirt || Top || Sandals (Similar... actually not that similar but these are exactly what I would buy to wear with this if I was in the market for new shoes!) || Purse