04/09/2020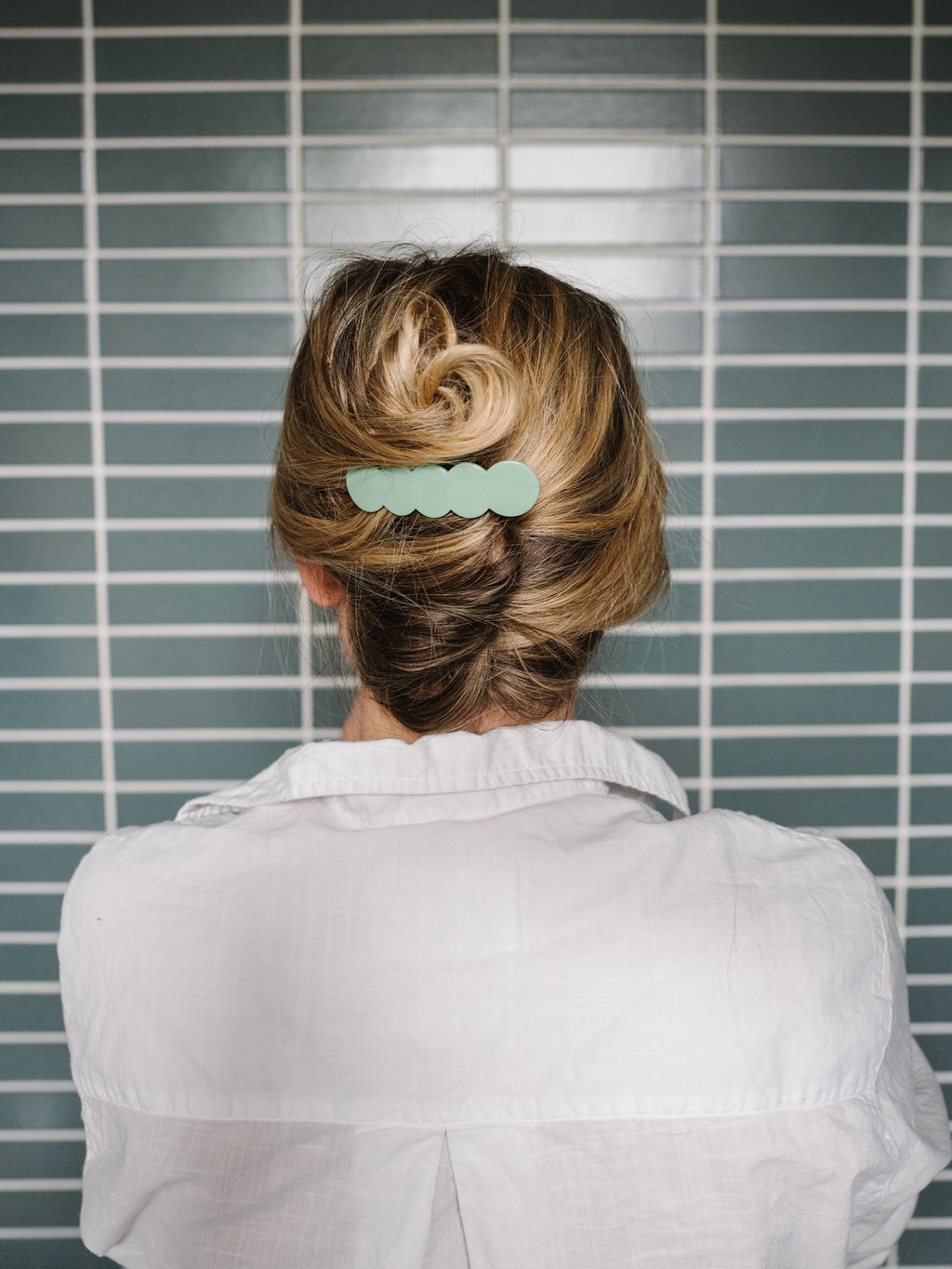 In the age of work / school / play from home life, simple morning routines have become paramount. I still like to get ready in the morning before we "start" our day. Much in the way that a bath in the evening signals to a newborn that it's time to sleep, a quick shower, skincare routine and doing something with my hair tells my brain the day has now begun. It's the little, "Go get 'em, Tiger!" that I need in the AM. I fell in love with this scallop hair clip from Wunderkin and that's how this messy french twist hair tutorial was born. I love it because it keeps my hair up off of my neck without leaving ponytail lines and crimps. I also love that it feels pulled together, even when nothing else about the day does. Keep reading for the full step-by-step…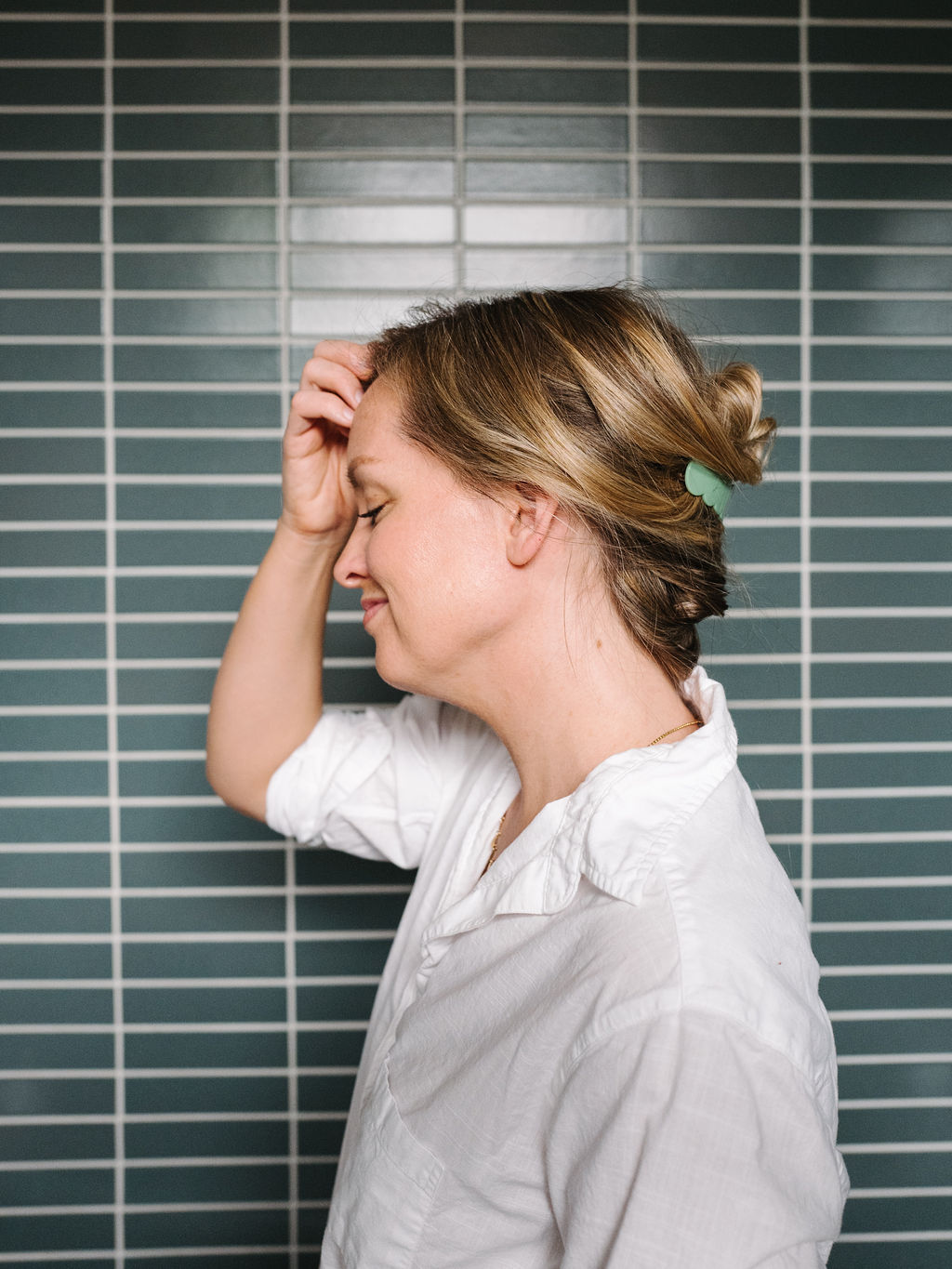 How Long Does Your Hair Need to Be for a French Twist?
You can actually do a french twist with almost any length of hair. As long as short hair goes at least to your chin. There should be enough hair to work with. Your french twist will just need to be tighter and less messy.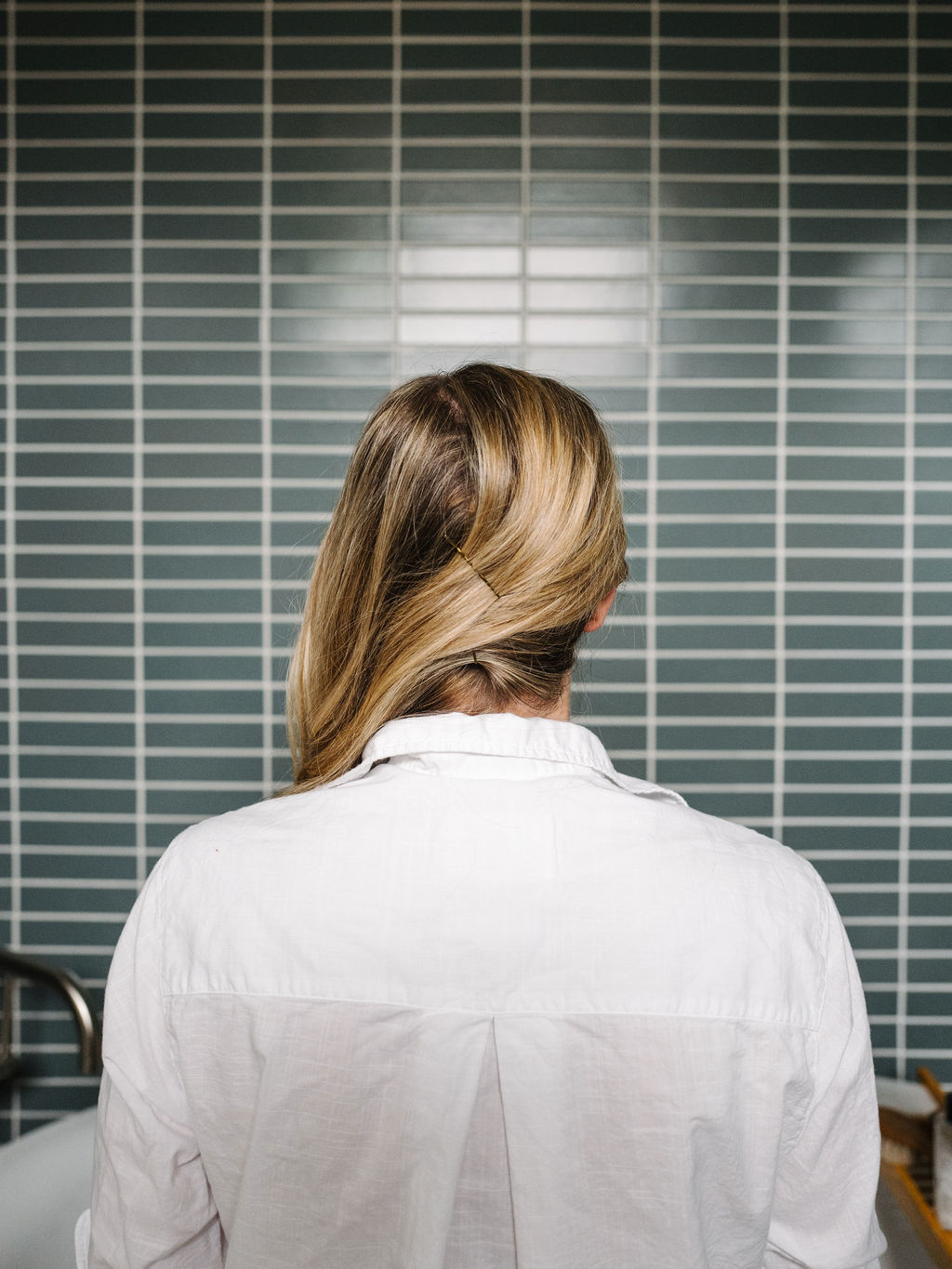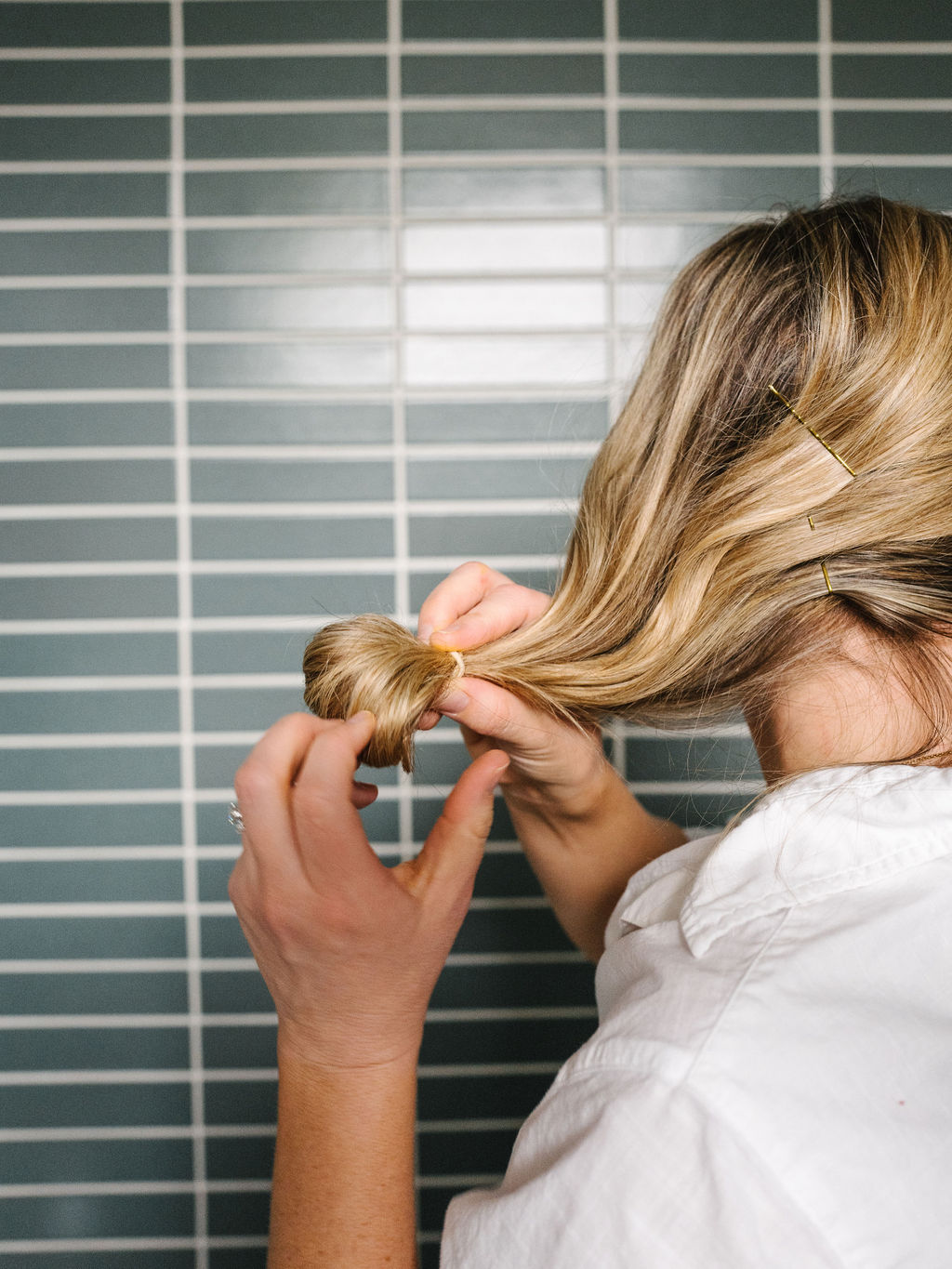 Since it's an updo, a french twist is typically considered a dressier hairstyle. You'll see them a lot at weddings and parties. However I love the idea of this messy, more undone version for every! It's a modern twist (if you will!) on the french twist!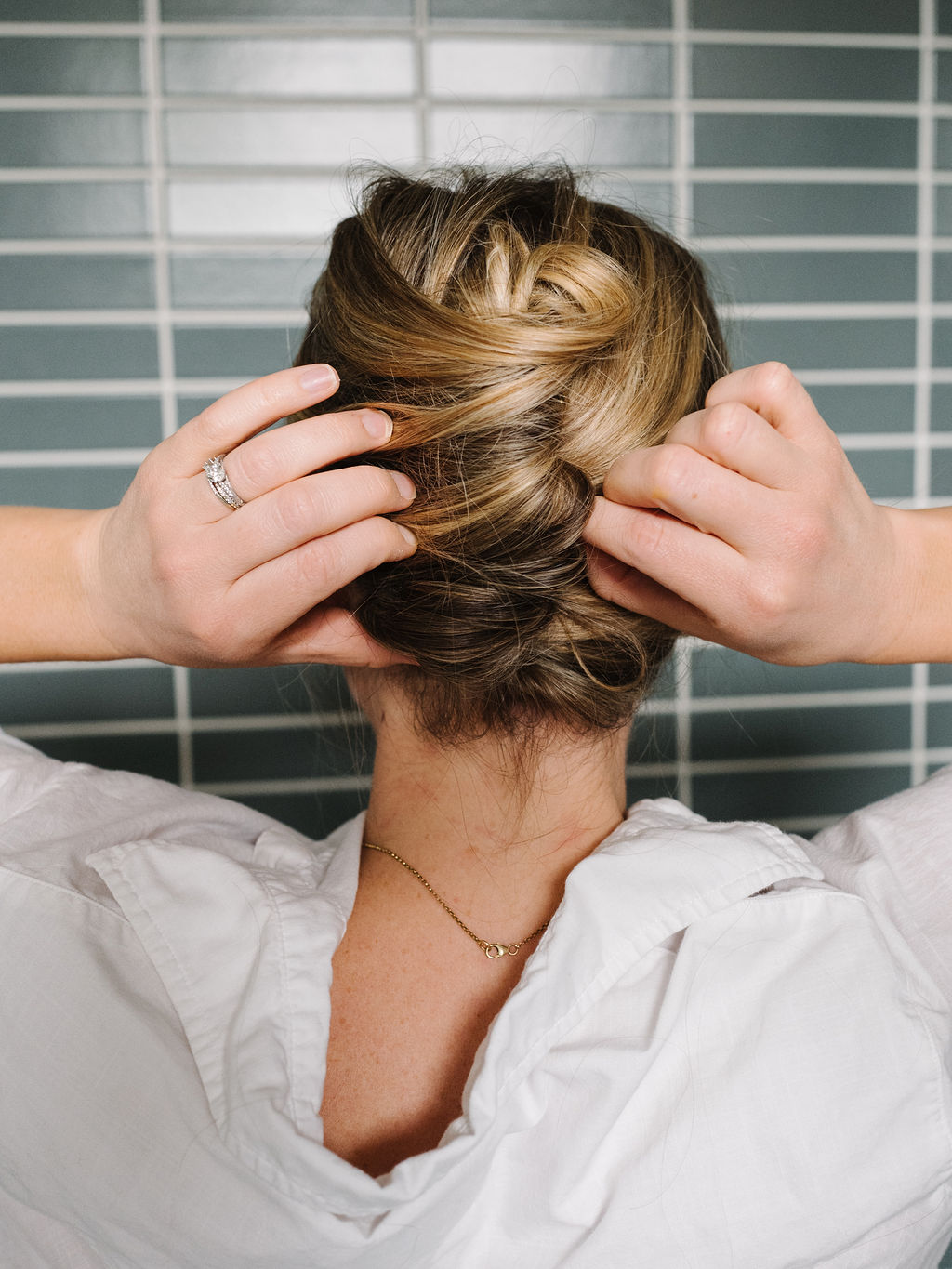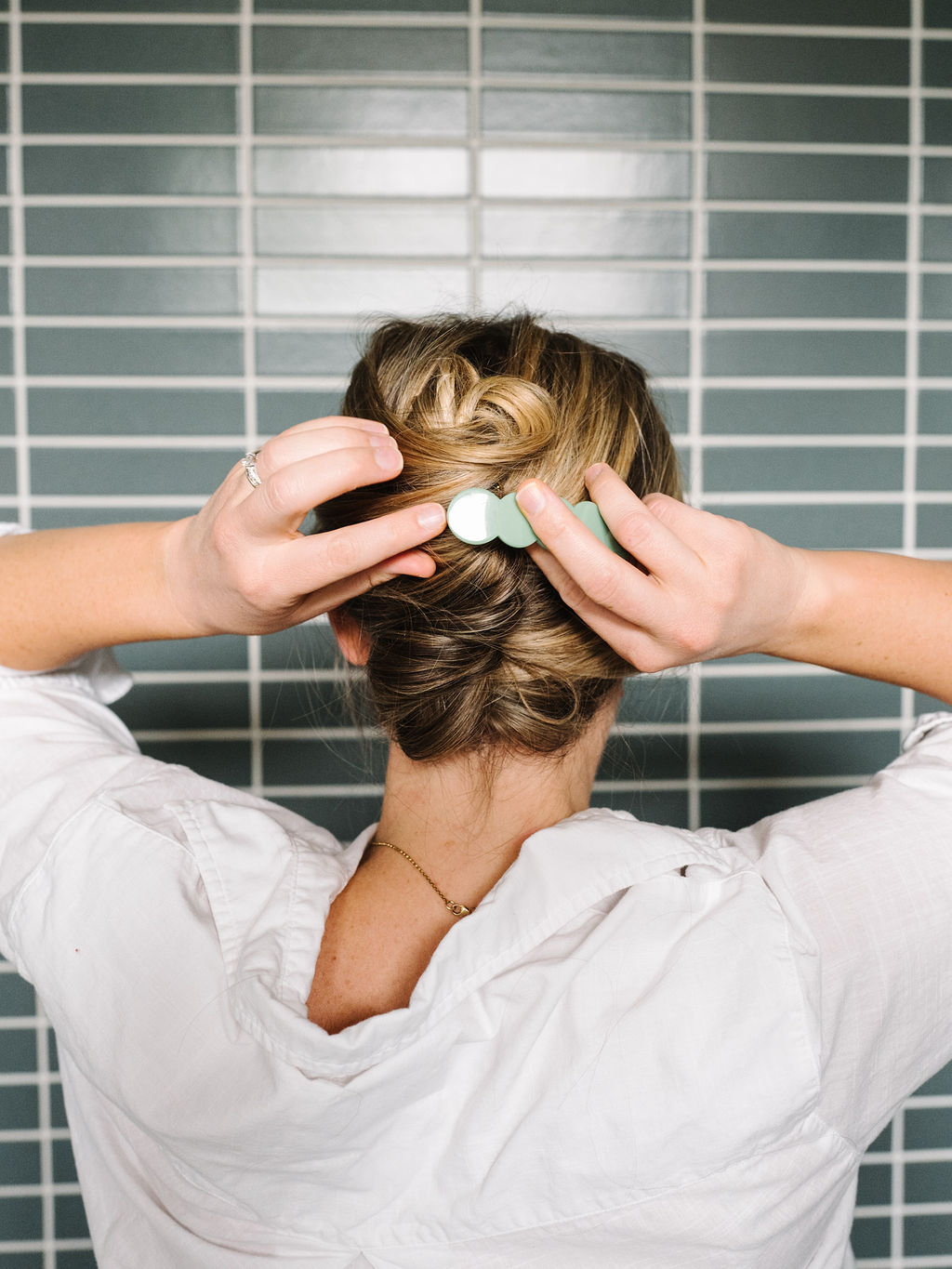 IF YOU LIKE THIS POST, BE SURE TO CHECK OUT THESE OTHER EASY HAIRSTYLES!
Print
Everyday French Twist Hair Tutorial
This easy hairstyle is perfect for every day!
Instructions
Sweep hair all to one side.

Secure hair with 2-3 bobby pins.

Create a tiny loop bun in the bottom of hair (see picture for details!)

Hold hair all the way out to the side that it is swept to and slowly roll all hair in towards the center.

When you get to the center, secure hair with multiple bobby pins.

Spray hair with a medium hold hair spray.
photography for this hair tutorial by Katie Jameson