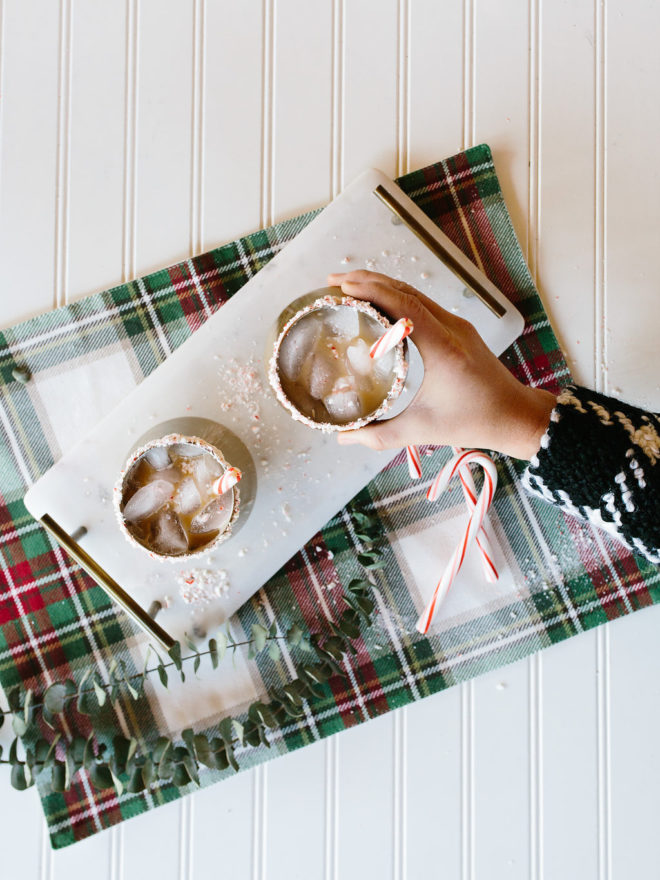 This time of year has me totally hopped up on Christmas cheer!  I'm not even sure which part is my favorite. The present wrapping? The cookie baking? The holiday music? Actually it's probably the holiday cocktails that accompany all of this holiday celebrating!  In an attempt to keep things simple for you, we set out to create our perfect White Russian cocktail.  We experimented with so many things which you may have seen last week on our stories-- coconut milk vs regular milk vs almond milk? coffee vs. coffee liqueur vs. cold brew? The one constant? This super festive bottle of Smirnoff Peppermint Twist Vodka!  (Also, it's scratch and sniff!)  Keep reading for the Peppermint White Russian recipe that won and promise me you'll find an excuse to shake these up before Christmas!  Remember, less time making fancy simple syrups and more time celebrating with the people you love this holiday season.  (That's a recipe that everyone will love, promise!)

3 Ingredient Peppermint White Russian
(we calculated these in terms of parts so you can make as small or large of a batch as you like to share.)
- 3 parts coconut milk
- 2 parts cold brew coffee
- 1 part Smirnoff Peppermint Twist Vodka
- Optional: Crushed Peppermint Candy Canes for the rims and Extra Candy Canes as stir sticks. We used maple syrup to get the candy cane pieces to stick to the edge of the glass.)
Combine all ingredients. Shake like crazy. Pour over ice. It doesn't get any simpler than that.  I'm already planning my next batch of these at our family's annual Santa Christmas party-- get ready cousins!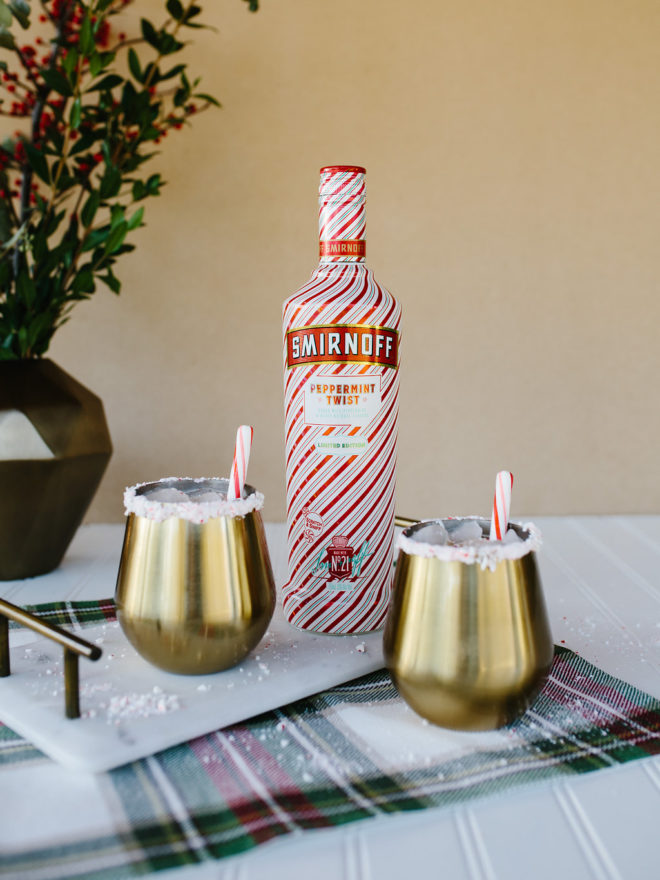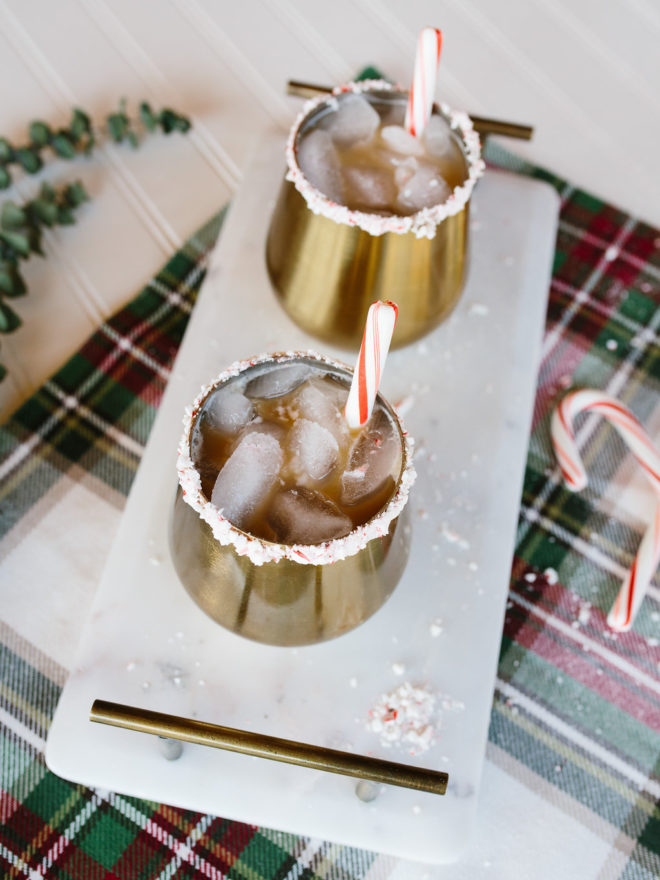 What are your favorite holiday cocktails to mix up that aren't overly complicated?  Let me know in the comments below or over on Instagram.
Photography by Katie Jameson
This post was sponsored by Smirnoff Vodka. All opinions and cocktail preferences are our own!