With Austin having had a major moment these last five years, I feel like Dallas is often thought of as her less exciting, more corporate big sister.  Meanwhile I kept hearing about cool new restaurants and eclectic new boutiques popping up there.  Seeing pictures of The Joule hotel was the final push I needed to plan a weekend trip, so in June we dropped Parker at her aunties' house and drove 2.5 hours north to see what the buzz was all about! With a bustling art scene and new chefs moving in by the dozens, it turns out that Dallas has been having a revival all it's own.
Where to Stay:
The Joule: Hands-down the best hotel option in the area!  There's honestly enough to do in the hotel that you might not ever have to leave.  They have their own TenOverSix (one of my favorite LA-based boutiques), a great coffee shop, and two great restaurants.  Plus, they started off our weekend with two glasses of sparkling rosé upon check-in... both of which I finished.  Can't recommend this place enough!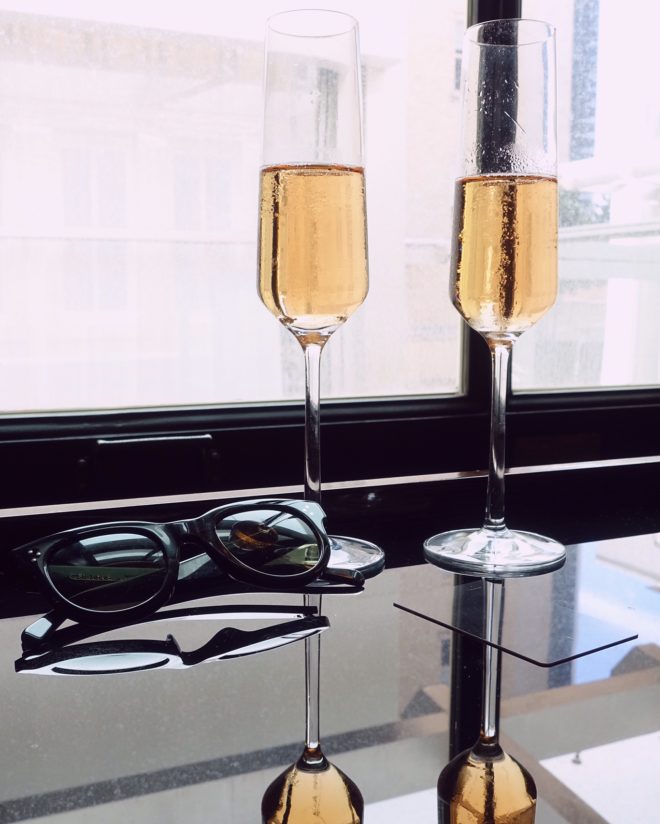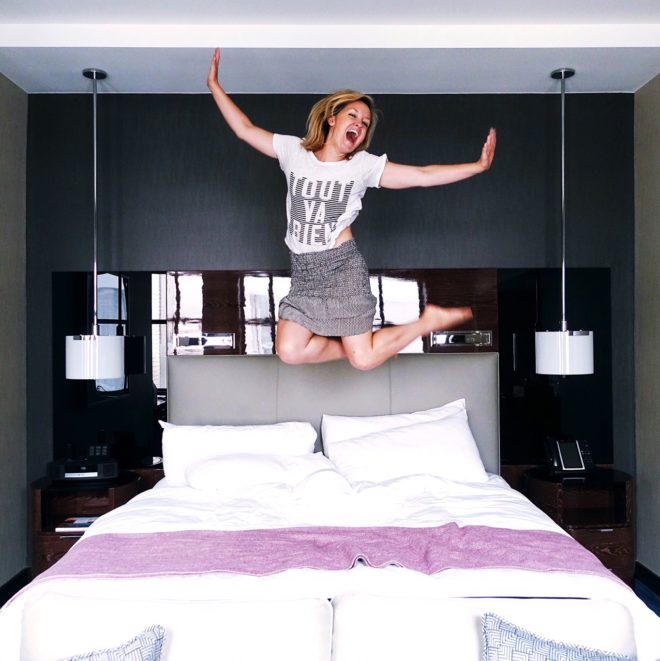 Where to Eat:
The Wild Detectives: Wine? Tea? Coffee?  This local favorite has whatever you're currently in the mood for in addition to small, tasty bites from other Dallas native spots.
Chicken Scratch: It wouldn't be a southern city tour if there wasn't fried chicken on the menu, now would it? This place is so naughty, but so good!  Imagine a house-made biscuit with bacon, cheese and fried chicken.  Sound like heaven?  Tastes like it too!
Reunion Tower Restaurant:  The Reunion Tower actually offers multiple dining options and many with breathtaking 360 degrees views of the city.  If it's your first time in town, it's worth grabbing a bite with this vantage  point.
Village Baking Co:  I have a major weakness for breakfast pastries.  The morning buns and chocolate croissants are so memorable that my mouth is currently watering!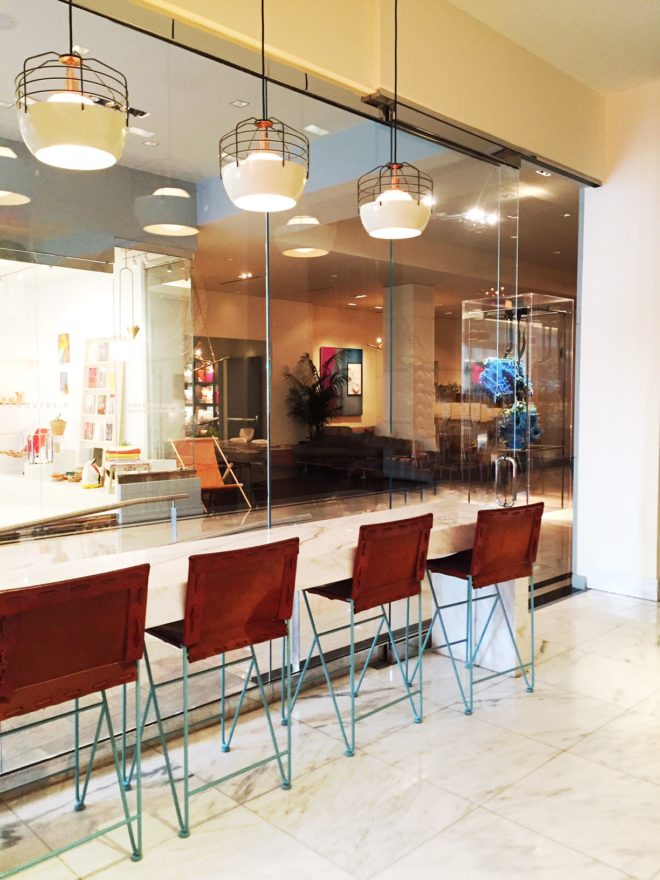 What to Do:
Klyde Warren Park: a 5 acres park in the middle of downtown Dallas that boasts food trucks, views of the city and even yoga, among other activities.
The Traveling Man: Made of polished metal sheets, this trio of enormous outdoor sculptures is not to be missed!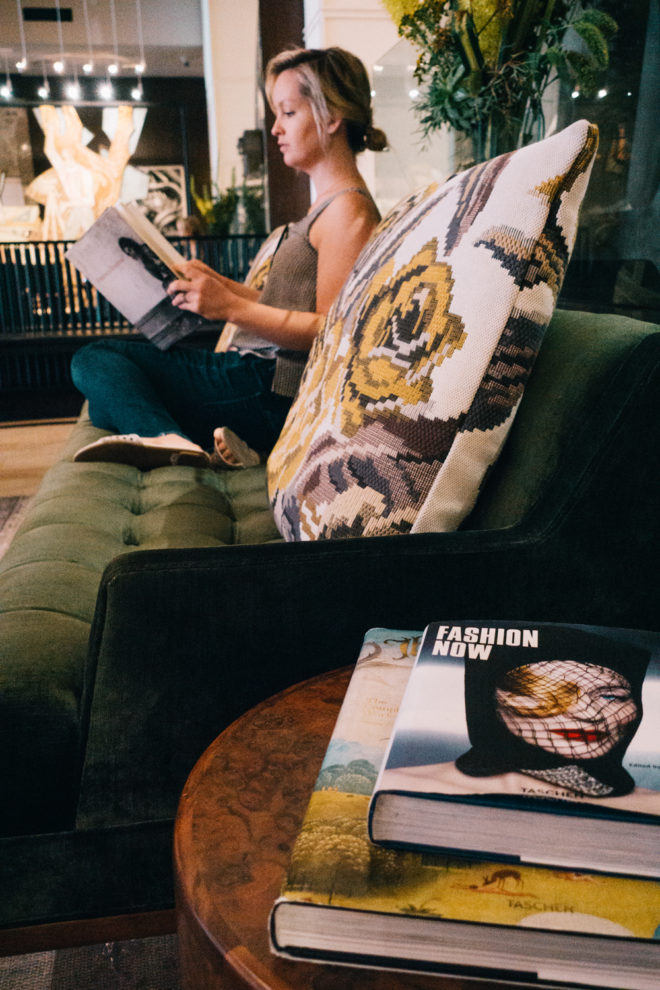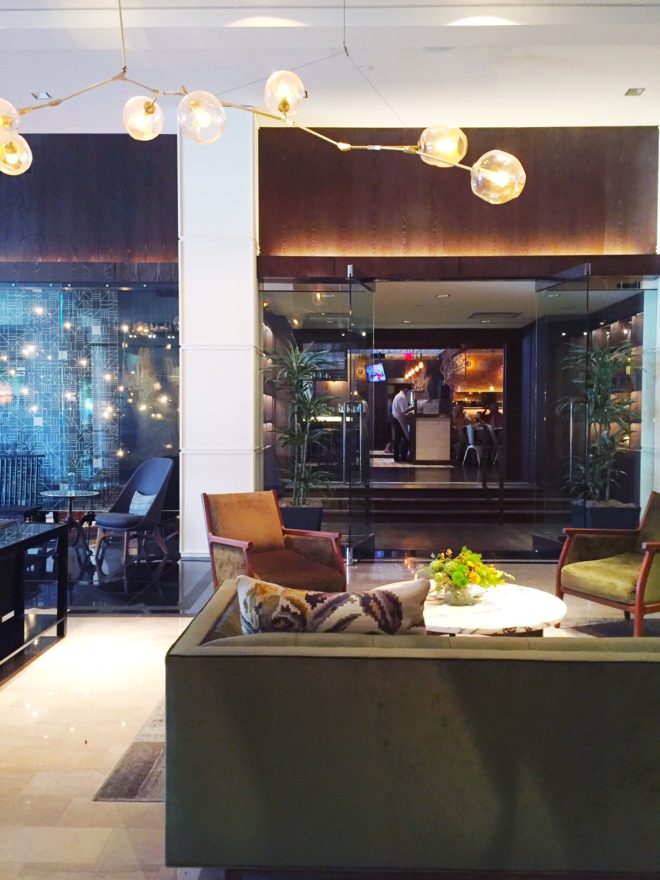 Where to Shop:
Arteriors Too: The outlet store to Arteriors, this 1930's bungalow is stuffed to the brim with discounted treasures just begging to jump in your backseat!
Forty Five Ten: If you're on a budget, then you might want to leave your wallet in the car.  This store reminds me so much of Jeffrey in New York's meatpacking district, which is the highest praise that I can give a store.  Stella McCartney and Socai sit nicely next to Comme des Garcons and Acne in perfect harmony.
miniME: Anyone parent who has ever been on a baby-free getaway knows you're still thinking about them almost the entire time.  Naturally we stopped off at this cuter than cute kids store to bring her back a little something from Dallas!
Photos by Aaron Pinkston