Friendship in adulthood, and especially during the motherhood years of having small children, can so easily become stale or stagnant. It starts to feel like text, call, make plans for dinner and repeat. Looking to shake things up or deepen your existing friendships? Keep reading for 21 fun things to do with friends, most of which are cheap or free!
It's hard enough making friends as an adult, but how do you maintain those relationships? Especially when you have small children it can feel like a play date is the only time you ever see each other. If you're looking for fun things to do with friends-- especially fun things to do with friends that are free or inexpensive-- look no further! Keep reading for 21 things that I literally just printed out and pinned to my office pin board for easy reference!
21 Things to do with friends
1. Go for a walk. This is my new favorite thing to do with friends in lieu of the standard coffee or lunch meet-up. Endorphins, exercise and vitamin d alongside inspired conversation is a perfect way to spend an hour if you ask me. I've also heard that your best brainstorming comes when you exercise!
2. Swap favorite magazine and newspaper articles on Sundays. My friend Lauren always sends me the best articles. She was the first person to introduce me to Taffy Brodesser-Ackner. Next time you read something interesting, send it to a friend or two and discuss. Consider it a mini-article version of an impromptu book club.
3. Join an intramural sport or a dance class. Looking for fun things to do with friends? Nothing will cause you to erupt with laughter like playing sports in adulthood. It's a great way to stretch what your body is capable of as well as spending time together.
4. Learn a new language. I'm working on my Spanish skills this year. The scariest part is actually using them! I'm worried that I'll mess up or that it will just sound plain funny. How fun to have a friend to practice with instead! (You can start by downloading Duolingo!)
5. Ride together. Next time you and a friend are going to the same event, offer to pick her up! She'll likely be grateful for the ride and you'll have time to catch up just the two of you.
6. Go antiquing. It's hard for me to spend time digging at vintage stores, but a friend in tow makes it much more enjoyable. Plus, it's nice to have a second opinion on if that vintage dress is grandma chic or just grandma.
7. Go to Target. Years ago I remember a friend expressing to me how hard it was to find a friend that you can "just call to go to Target together" and that made so much sense! It's quite an elusive thing wants you're in your thirties and have kids, but gosh such a fun was to spend an hour!
8. Vision cast and set goals. A friend can not only keep you accountable to your goals but spur you on and be a cheerleader along the way. Together you can dream bigger and help each other towards actual actionable steps to achieve them!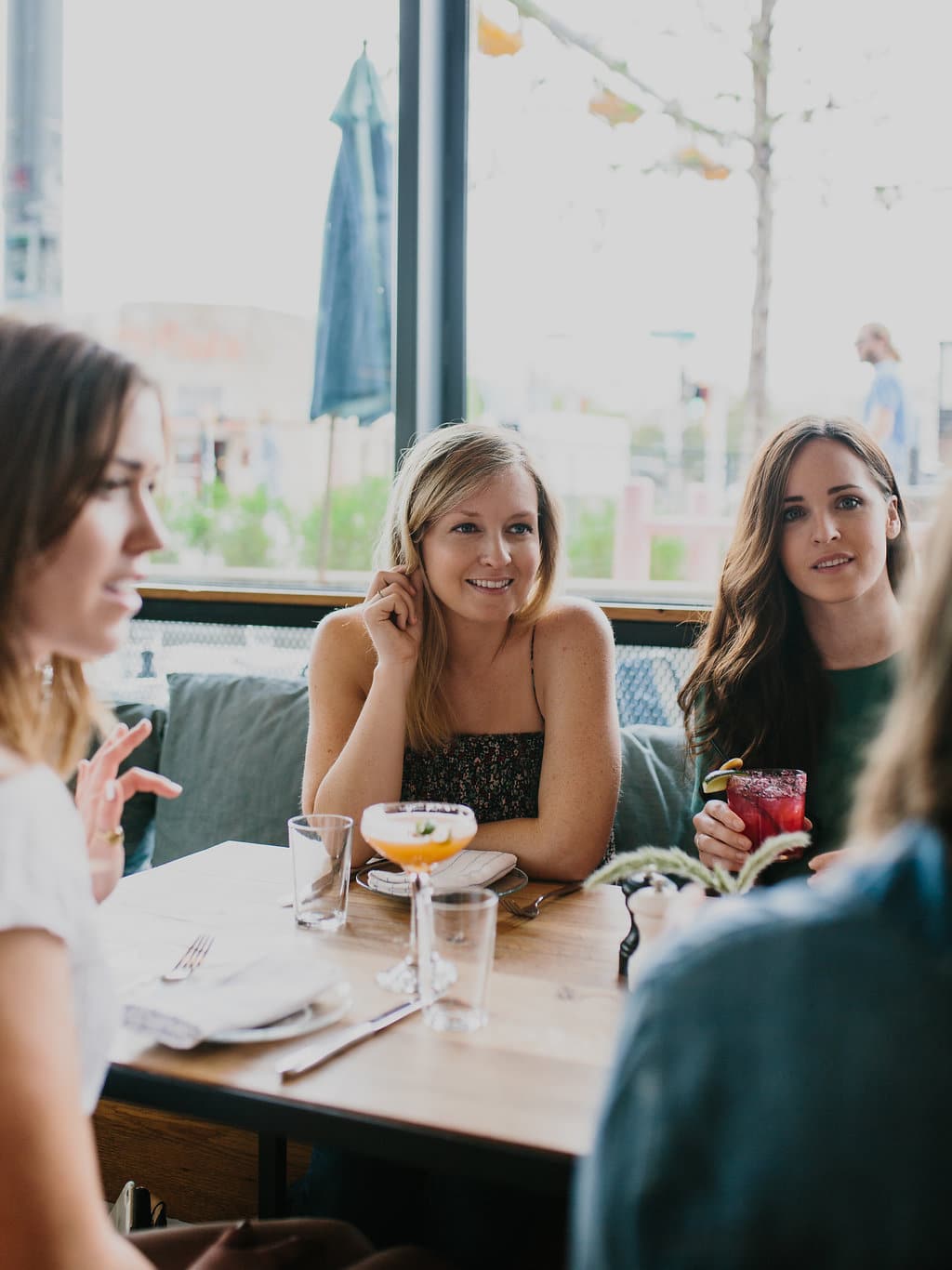 9. Go camping. We are taking a camping trip soon with neighbors on our street. We are not campers so I'm really excited to not be going alone this first time. Campfires + starry skies? Yes, please!
10. Go see a movie. I can't remember the last time I saw a movie with a friend! It sounds like the ultimate worthwhile indulgence of time!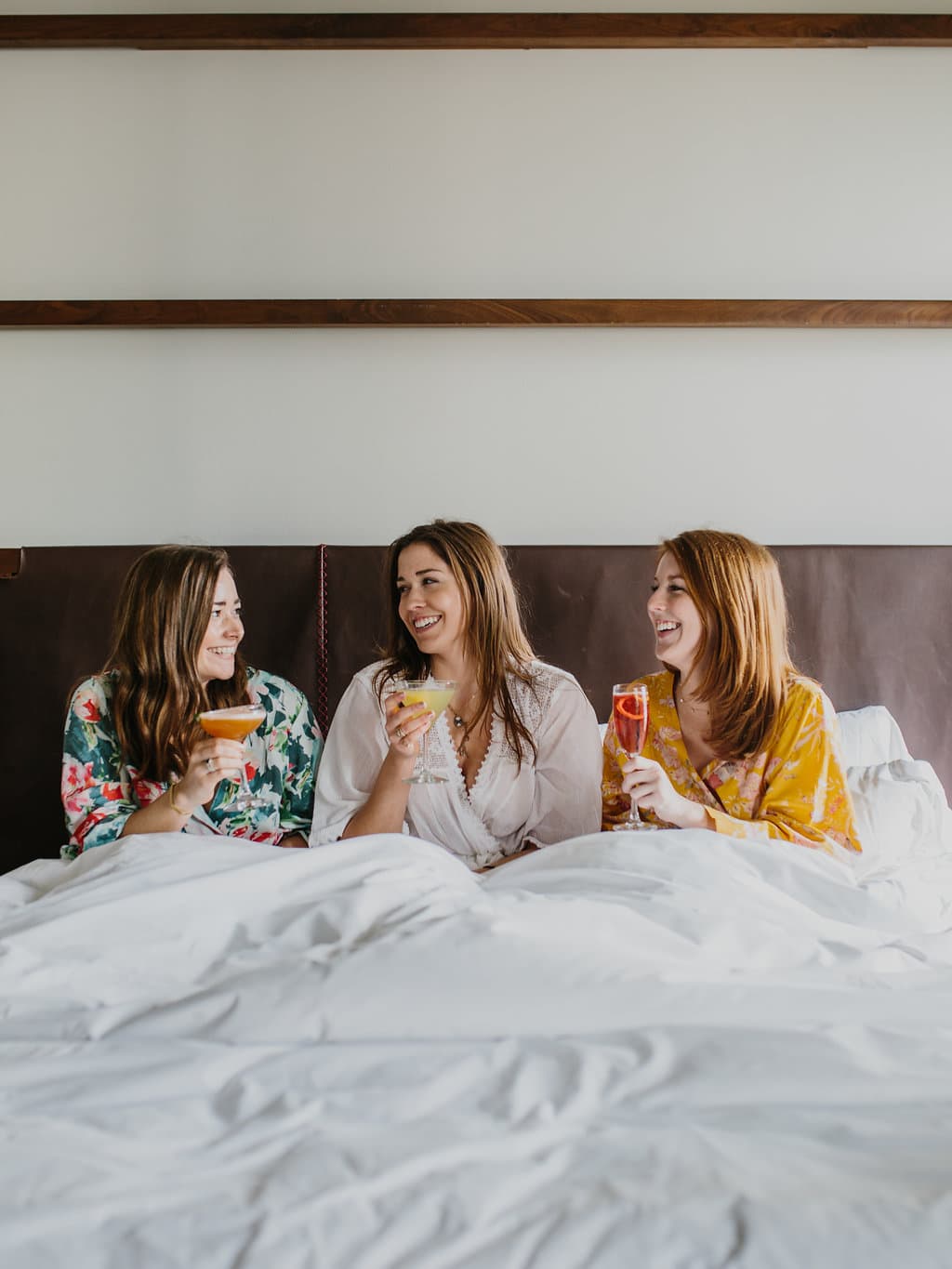 11. Host a cookbook party. You know what's better than cooking your way through a cookbook? Asking five friends to each cook and bring a dish from the same cookbook for an elevated potluck girls night in!
12. Go to a museum. Why do I rarely go to a museum unless I'm on vacation? This would be such a nice way to spend a rainy day with a friend.
13. Have a picnic. If the weather is nice, take advantage and get outside. It's so grounding to literally find a spot on the ground to enjoy food and friendship.
14. Bake something together. You know those extra tedious recipes that you can never be sure are worth the time they take? Bake that one with a friend.
15. Go to an exercise class. You know that class that you've been hearing a lot about, but have yet to actually register for? Grab a pal and go!
16. Go to a bar. This one sounds simple enough, but I can't tell you the last time I went to a bar to have a drink with a friend. It sounds so sophisticated and like a fun break in between reading parenting books and contemplating public education.
17. Learn to knit together. You know what's more fun than learning a new skill alone? Learning a new skill with a friend. What are you waiting for?!
18. Go grocery shopping. You both have to do it, so why not do it together?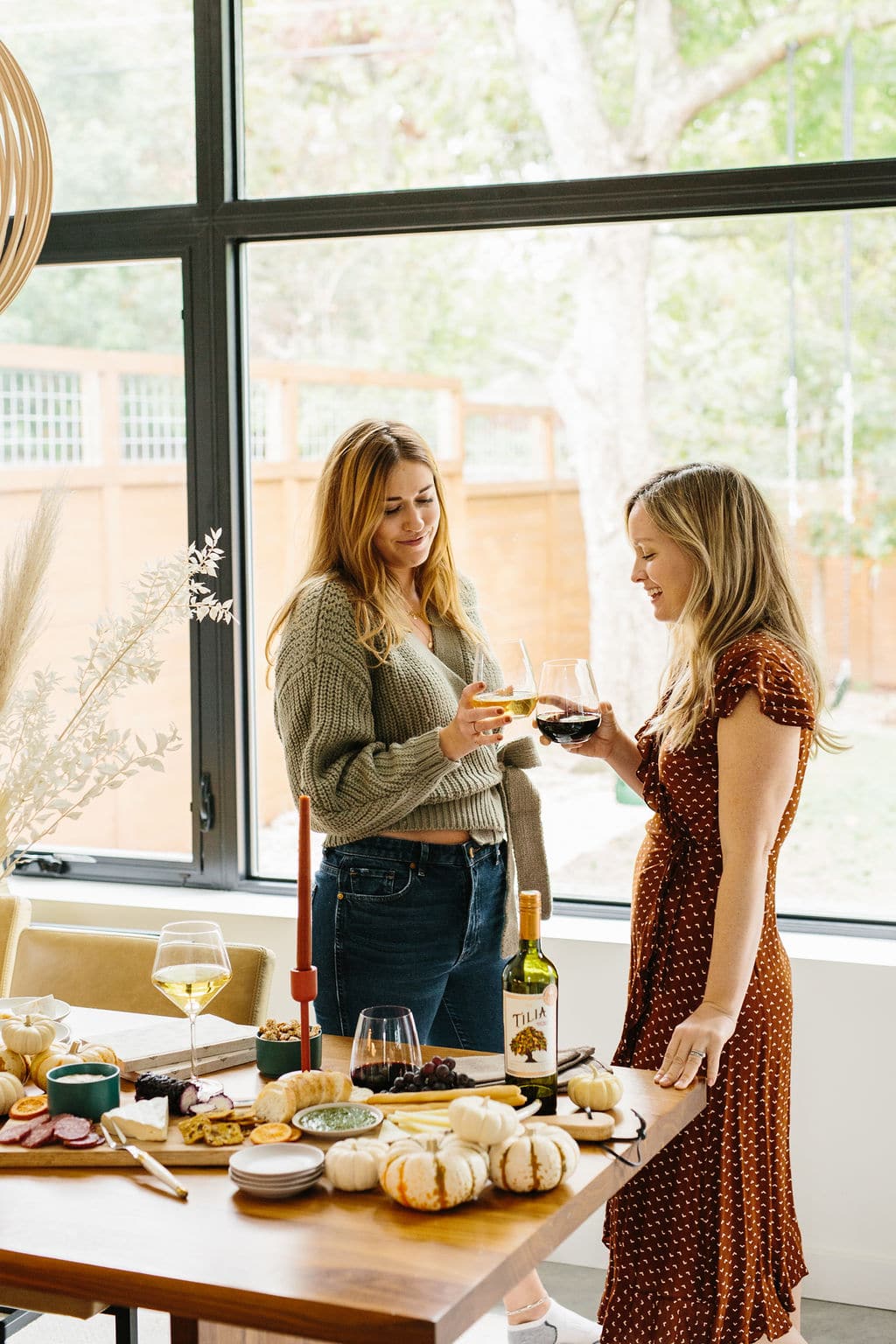 19. Tackle a project together. You know that pantry project you've been avoiding or that DIY that feels like it might need an extra pair of hands? Ask a friend if she would be up for helping! Offer to reciprocate the favor!
20. Take a cooking class. Or better yet, a series! It's so easy to get into a cooking rut. Learn new skills and build your bond at the same time.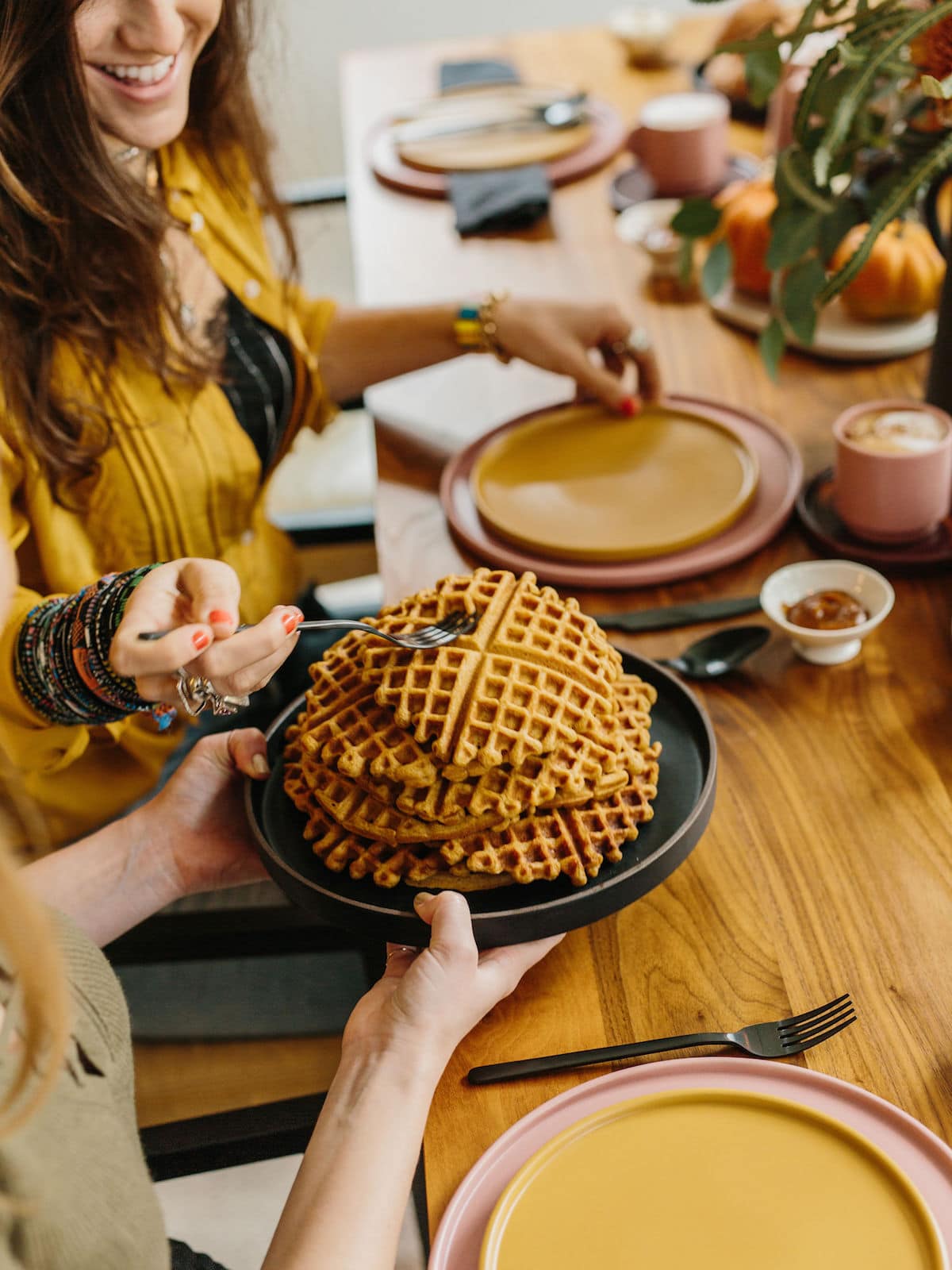 21. Go on a trip. Ready to take your friendship to the next level? The ultimate test of friendship is traveling together! Whether it's a day trip from your hometown or a week in Italy, text your friend and let the planning commence!
Enjoy this Post? You Might Also Like:
The Best Coffee Shops in Austin
26 Things to Do at Home While You're Social Distancing