Feel like doing something fun and creative this holiday season? I've rounded up some of my favorite DIY holiday projects. From a gorgeous homemade advent calendar to beautiful DIY Christmas ornaments, read on for fun holiday craft project the whole family will love!
This time last year we were frantically counting down the final days until we could move into our new house. Would the drywall slow us down?! The tile?! City inspectors?! That coupled with a baby that was only a few months old equaled a more pared down holiday season.
We finally moved in on December 7th-- literally the very first thing we did before we unpacked a single box was put up the tree! This year, most of my holiday shopping is done, many are already wrapped and I'm ready to bake cookies, host parties, and indulge in holiday projects and festivities like never before.
I've been looking for fun project inspiration and thought I would share some of the ones that have caught my eye with you in case you feel like doing a little holiday DIYing yourself! We are heading to Round Top this afternoon for the Annual children's parade and street dance and couldn't be more excited! What are you up to this weekend? Merry holiday season, friends!
Fun and Easy Holiday Projects
Most of these awesome holiday-themed crafts don't require any special tools or skills, so they're great, even for people, who don't consider themselves "crafty." Everyone can get creative with these simple ideas!
Great Holiday Projects To Work On Together
There's just something magical about sitting down with the Christmas music playing or a fun holiday movie to watch, a festive treat to eat and a holiday project that you love working on. There's no time of year that's better for working on a fun project than Christmas and the holiday season, is there? Whether it's  a craft or a decoration, it's fun to create at Christmas!
Personalized Holiday Gifts
These projects are great for adorning your home, but many of these ideas also make thoughtful gifts. There's bonus points to giving Christmas specific gifts (like ornaments or advent calendars), the recipient can use them year after year, so they are not just beautiful, but they're practical too!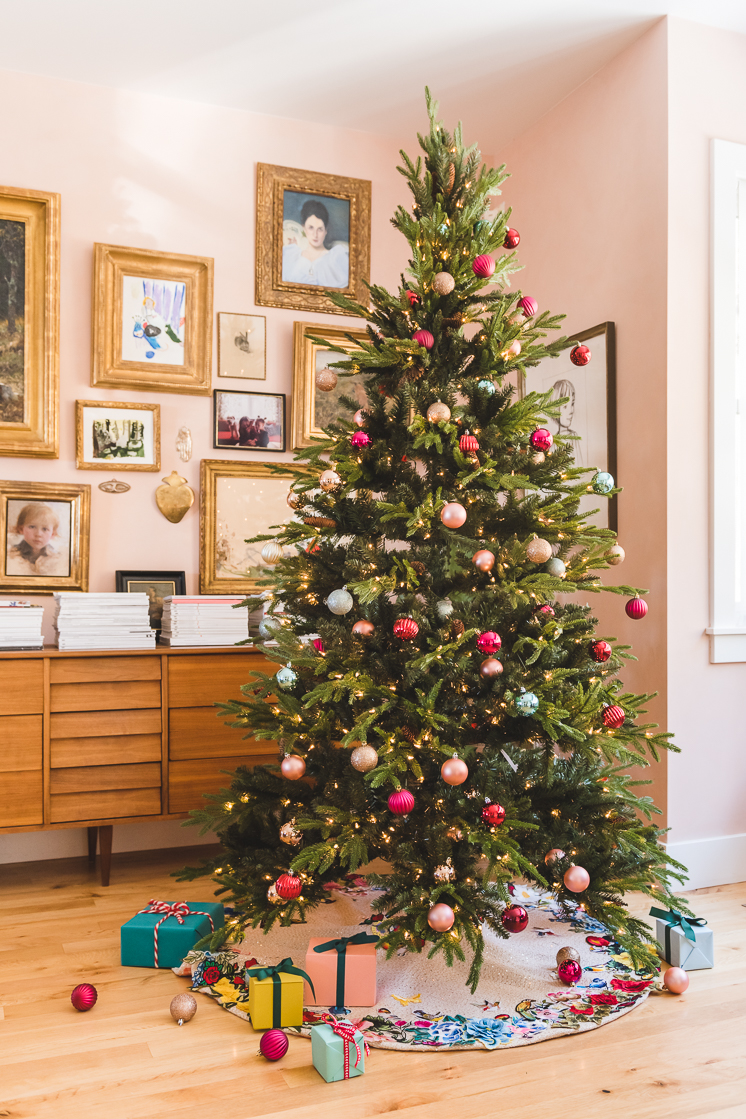 Applique Tree Skirt Hack via The House That Lars Built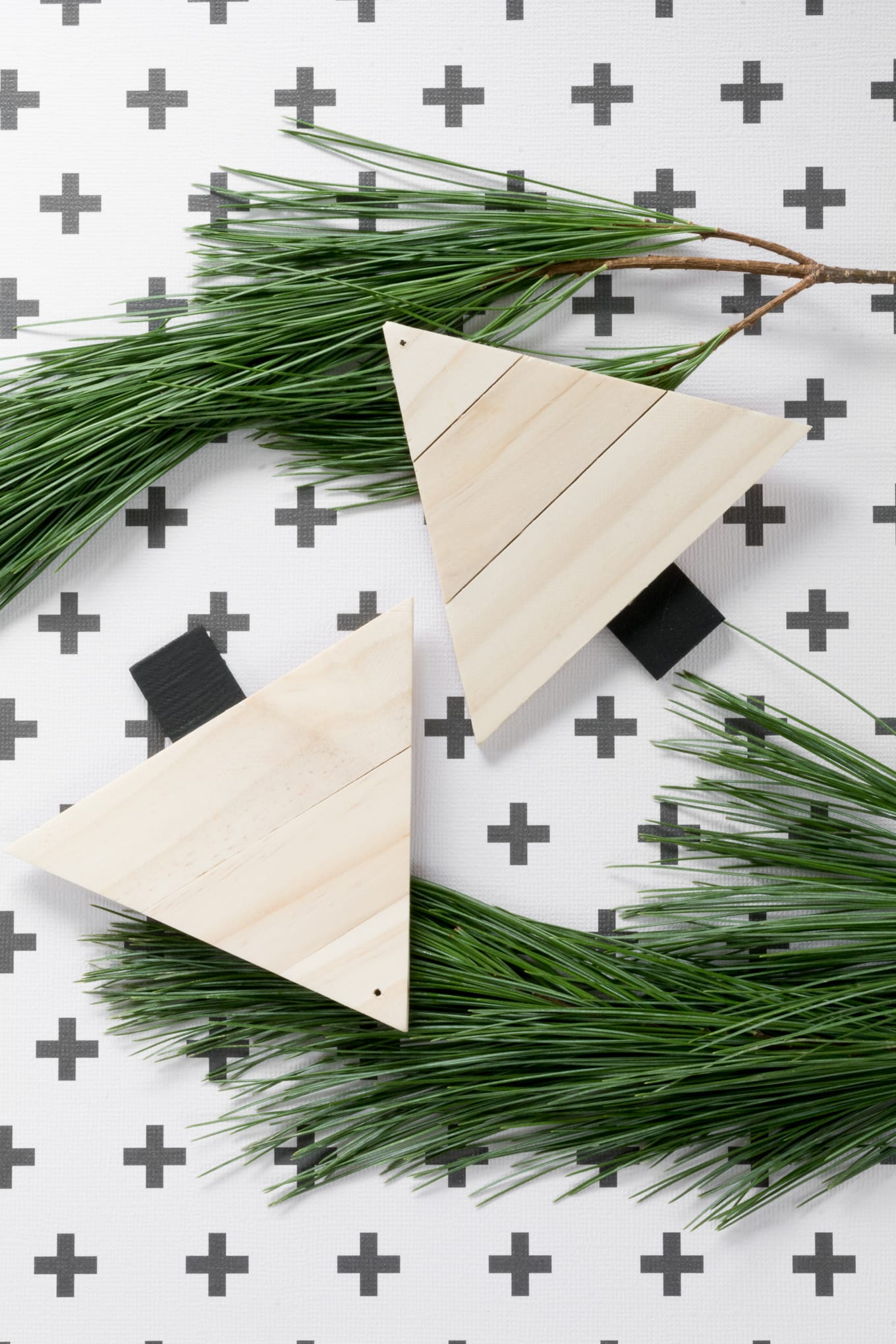 Paint Stirrer Christmas Tree Ornaments via By Brittany Goldwyn
Colorful Houses Advent Calendar via Sugar and Cloth
Butterscotch Eggnog via Sugar and Charm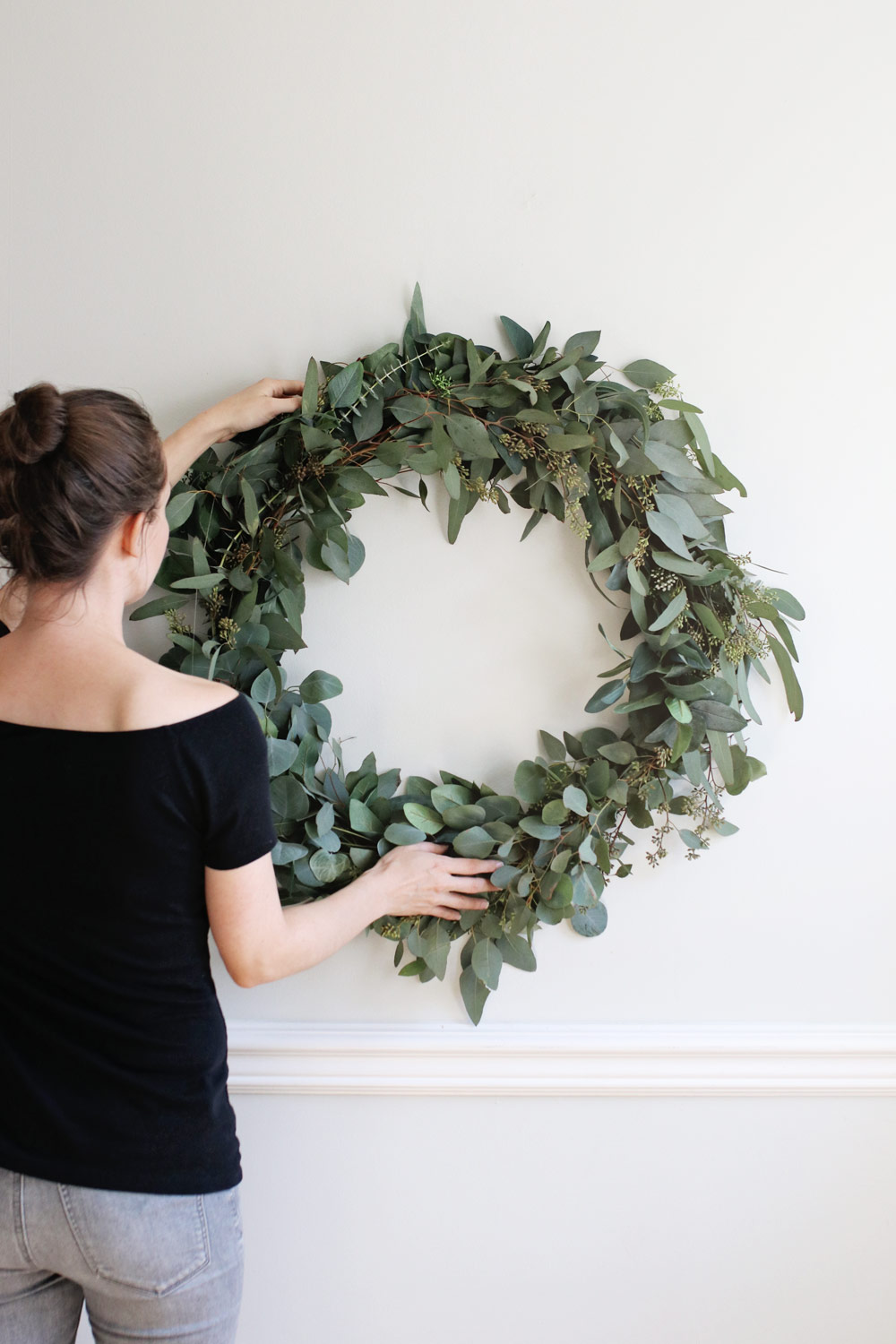 Oversized Eucalyptus Wreath via Hello Nest
Color-dipped gingerbread cookies and printables via Studio DIY
DIY Driftwood Wall Hanger and Coat Rack via TheEffortless Chic
Sewing Mittens Kid Craft via Say Yes
Linzer Christmas Cookies via Freutcake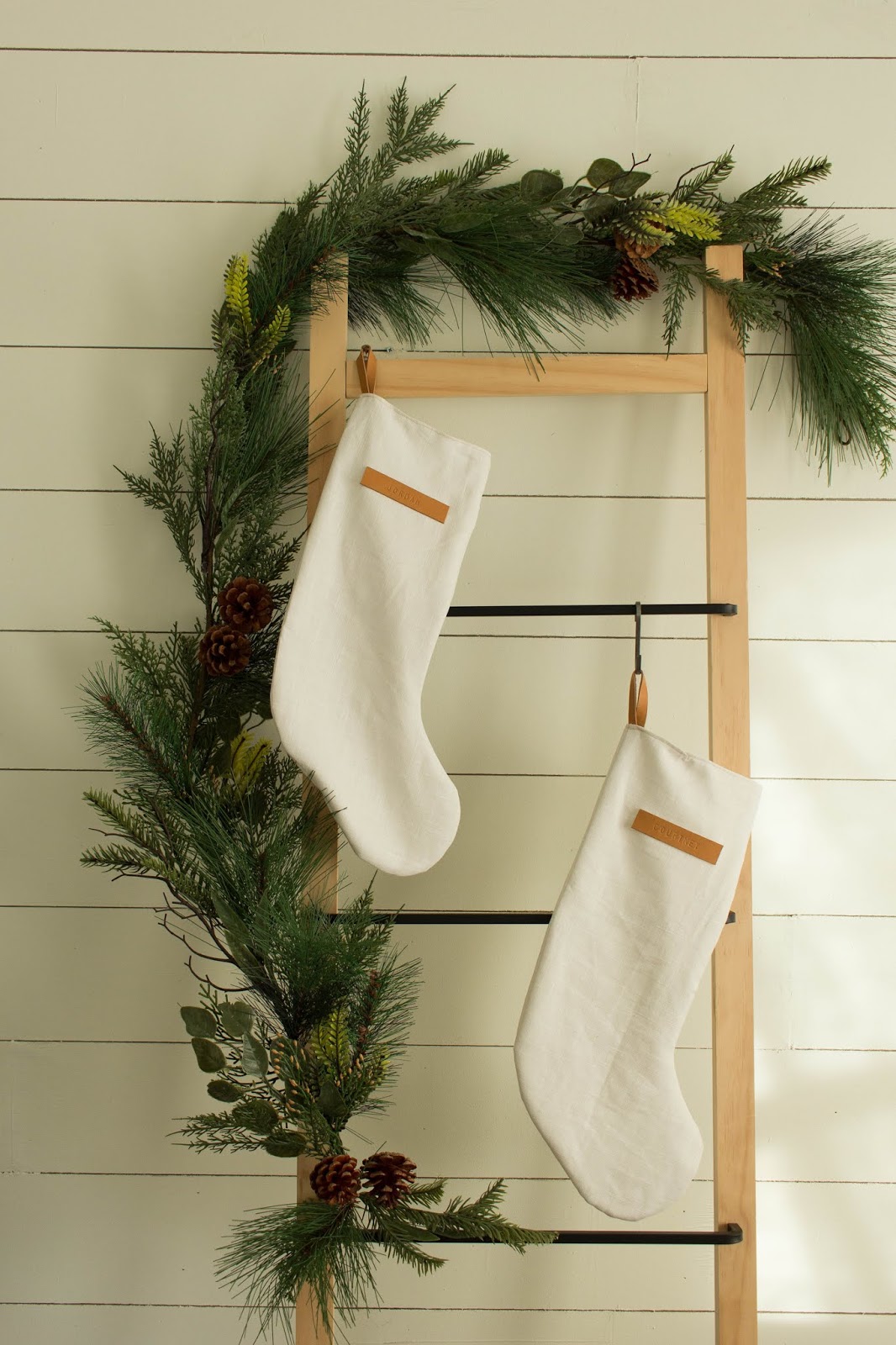 Linen and Leather Christmas Stockings via Always Rooney
Paper Straw Tutorial via Make and Fable
Christmas Advent Wreath via The Whimsical Wife
Top Tips For Holiday Projects
Sandpaper to sharpen scissors. Sandpaper will sharpen your scissors easily – just by cutting through it several times. Medium grit works the best for this application.
Use a lint roller to pick up  glitter. This is one of those crafting tips you'll love, because we all know how hard glitter is to pick up! If you have a place with glitter that you can't easily clean, use a lint roller to get it up.
If you live in a small place, you might not have anywhere to spray paint out in the open. If this is the case, use a cardboard box stood up on its long side as a makeshift booth. Great for the winter in your garage too!
Store glue in a glass. It can take several minutes to get to my glue each time you use it – so store it upside down in a glass and the glue is right there in the bottle when I need it.
To make it easier to cut duct tape, wipe your scissors with a baby wipe beforehand. This prevents the duct tape from sticking to the blades.
A plastic ice tray is a perfect place for holding teenie tiny items that have no other place to go – you also don't have to buy multiple storage containers.
I'll never forget when I dropped a ton of pins on the carpet during a late night sewing session. I was so tired and it was difficult to see them! Easily pick them up with a strong magnet.
Check Out These Other Great Ideas For The Holidays
21 Christmas Traditions For Kids
Three Holiday Gift Guides For Teachers Dads and Kiddos
Have you tried any of these projects? Have you got any projects you and your fmaily love doing for the holidays? Please comment below, I'd love to hear from you!