02/26/2019
Get ready for the best taco recipes you will lay your eyes on! From soft tacos to hardshell, from fish to chicken to brisket, you will find a taco recipe just perfect for you! This really is a fine collection of taco recipes from some of the best food bloggers out there!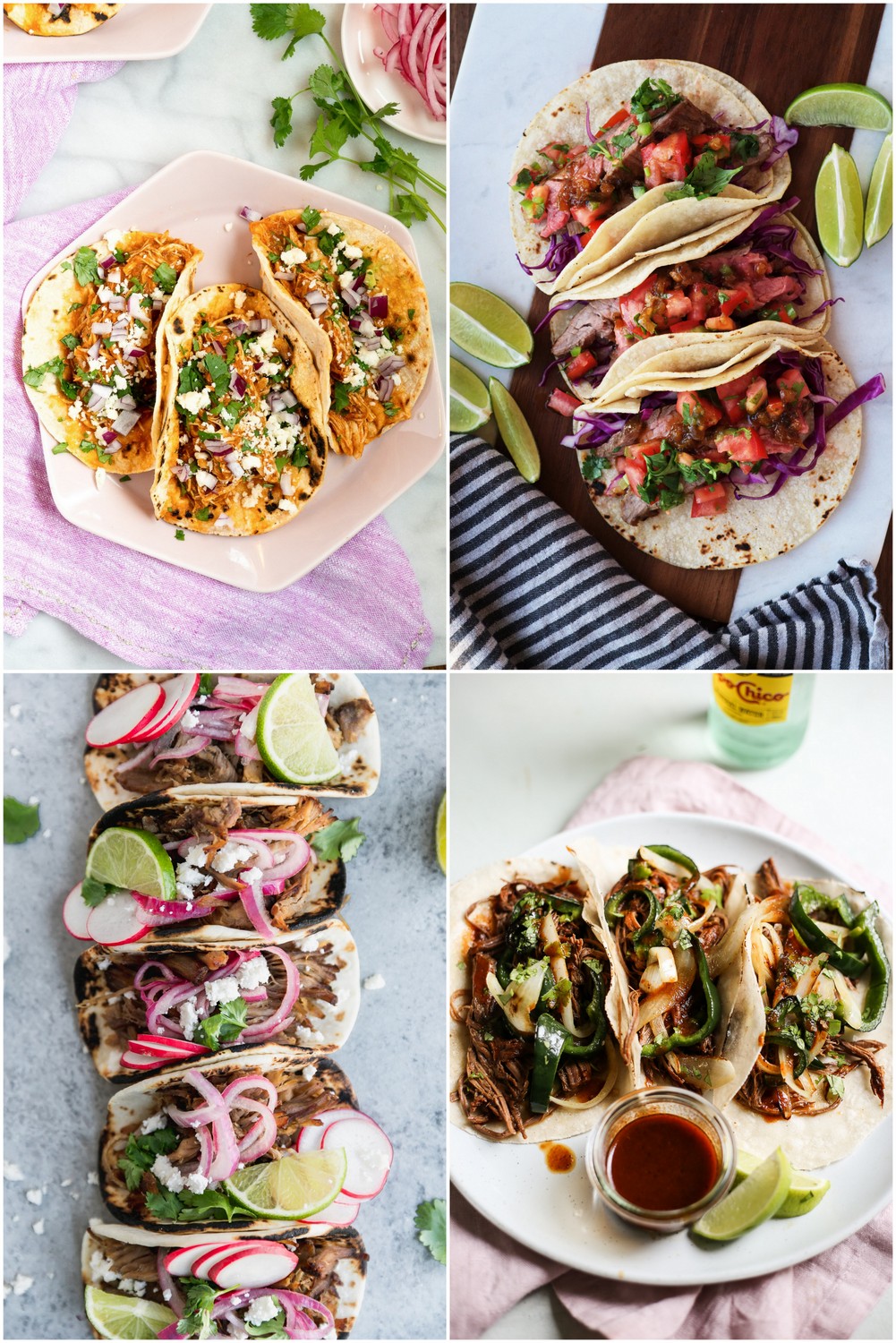 My husband can mark his best days by those that include tacos for all three meals. Be it eggs, poultry, or seafood, he loves nothing more than for his next bite to be sandwiched within the confines of a tortilla which means new taco recipes are regularly in rotation at our house. There's so much you can do with a taco! It also happens to be a very conscious way of cooking. You can essentially use almost any and all ingredients that you have leftover in your refrigerator and find a way to cook them in taco form. One night's leftovers regularly become the next day's tacos in our house. If you're gluten free or paleo, you still have so many options whether it's using corn tortillas or opting for a Siete tortilla! Keep reading for 11 of our favorite taco recipes! (It was actually supposed to be 10 but I just couldn't choose– so many good ones!)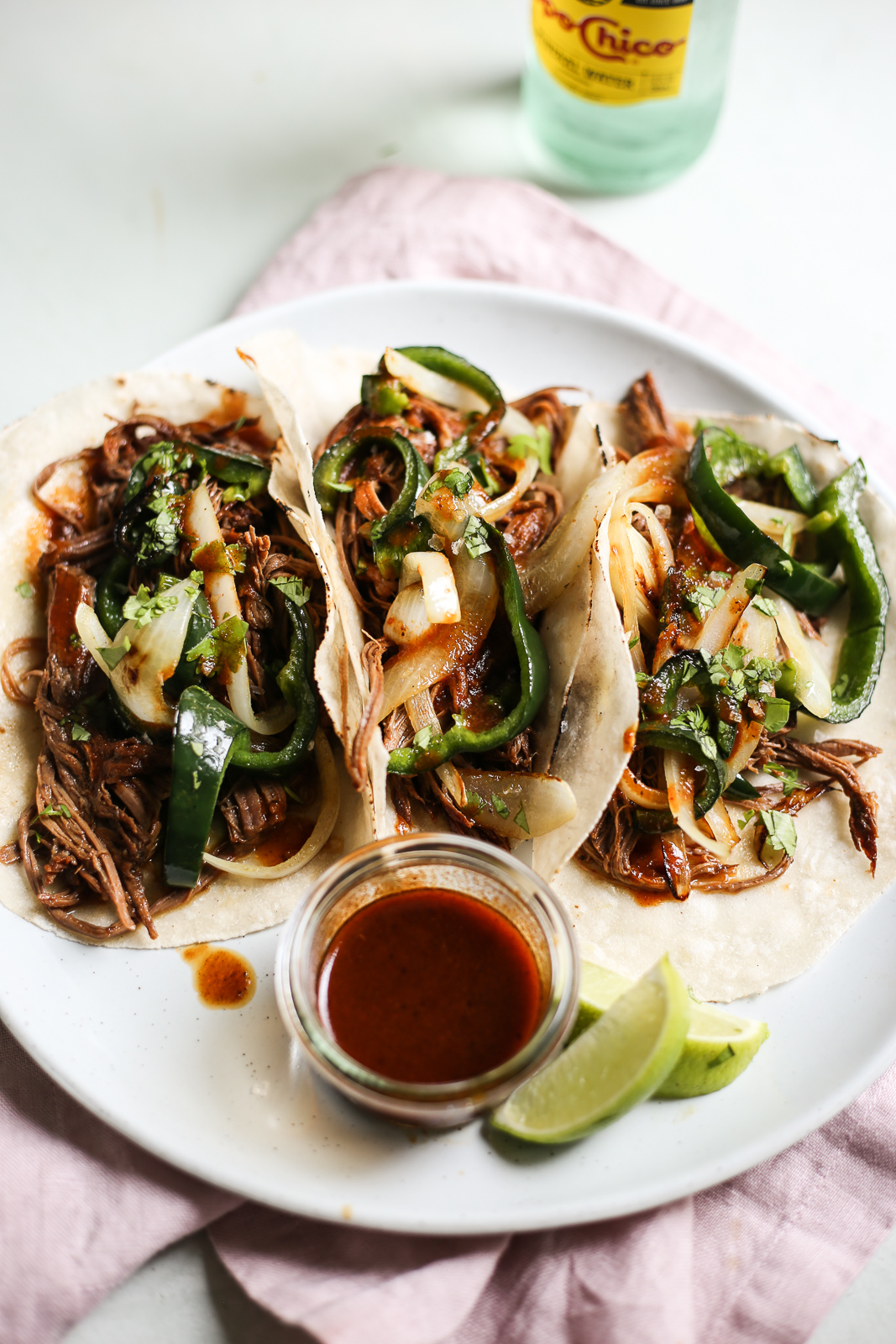 Instant Pot Texas Style Brisket Tacos via The Defined Dish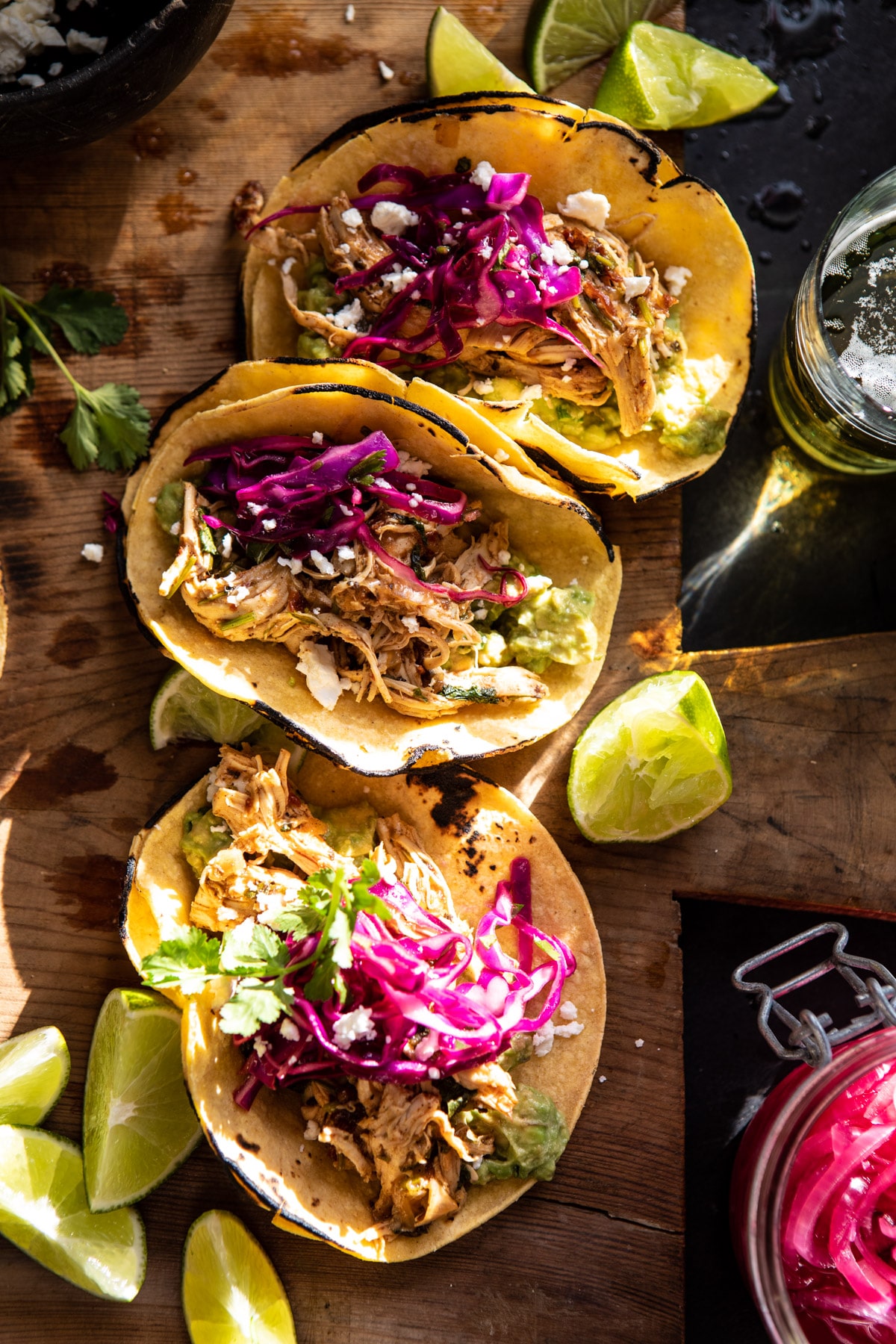 Slow Cooker Chipotle Orange Chicken Tacos via Halfbaked Harvest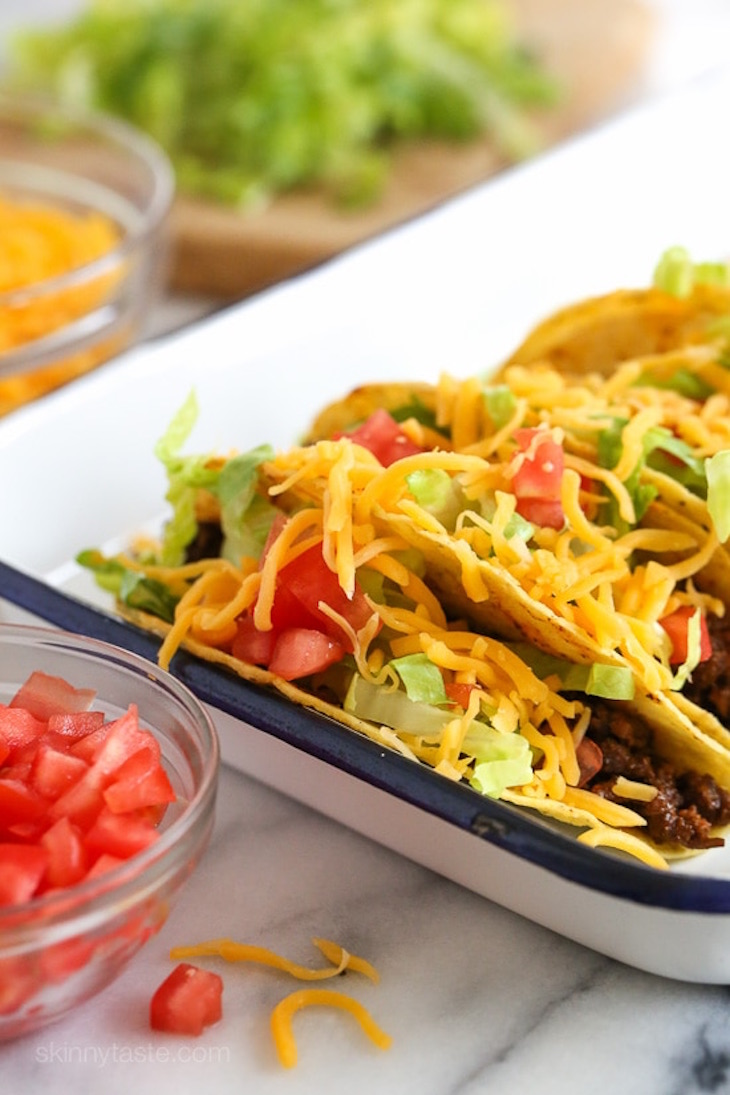 Slow Cooker Ground Beef Crispy Tacos via Skinnytaste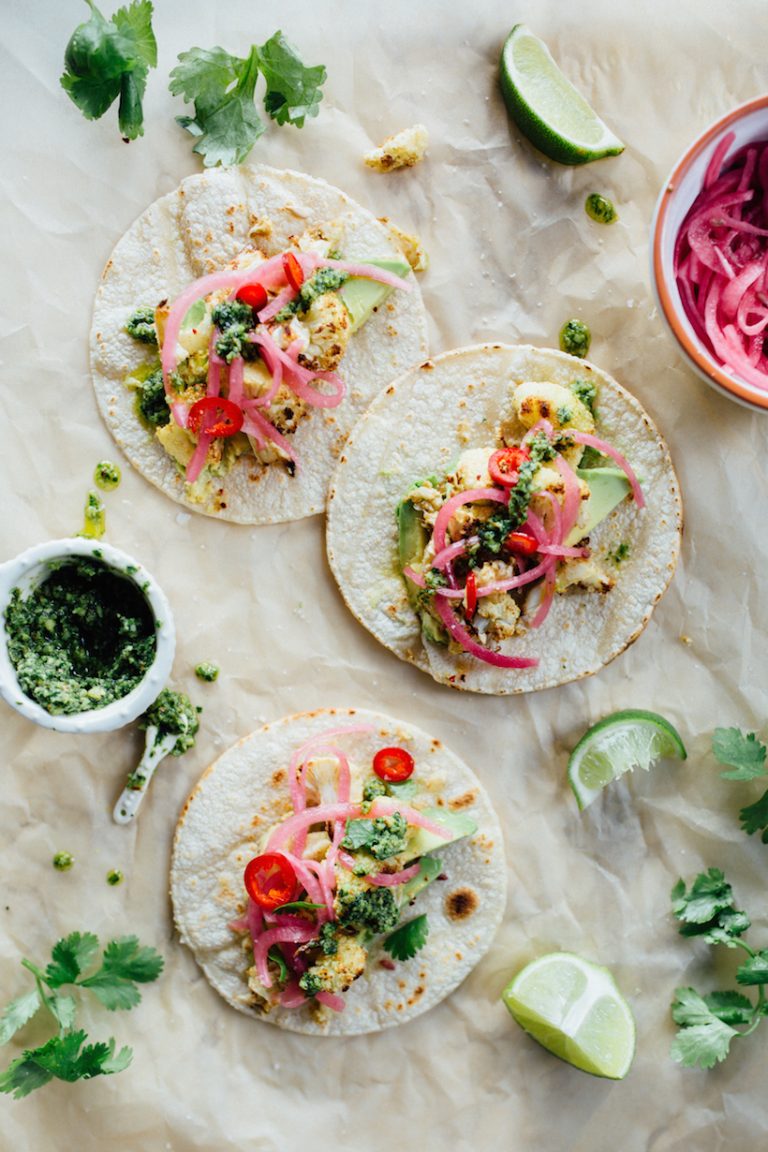 Roasted Cauliflower Tacos via Camille Styles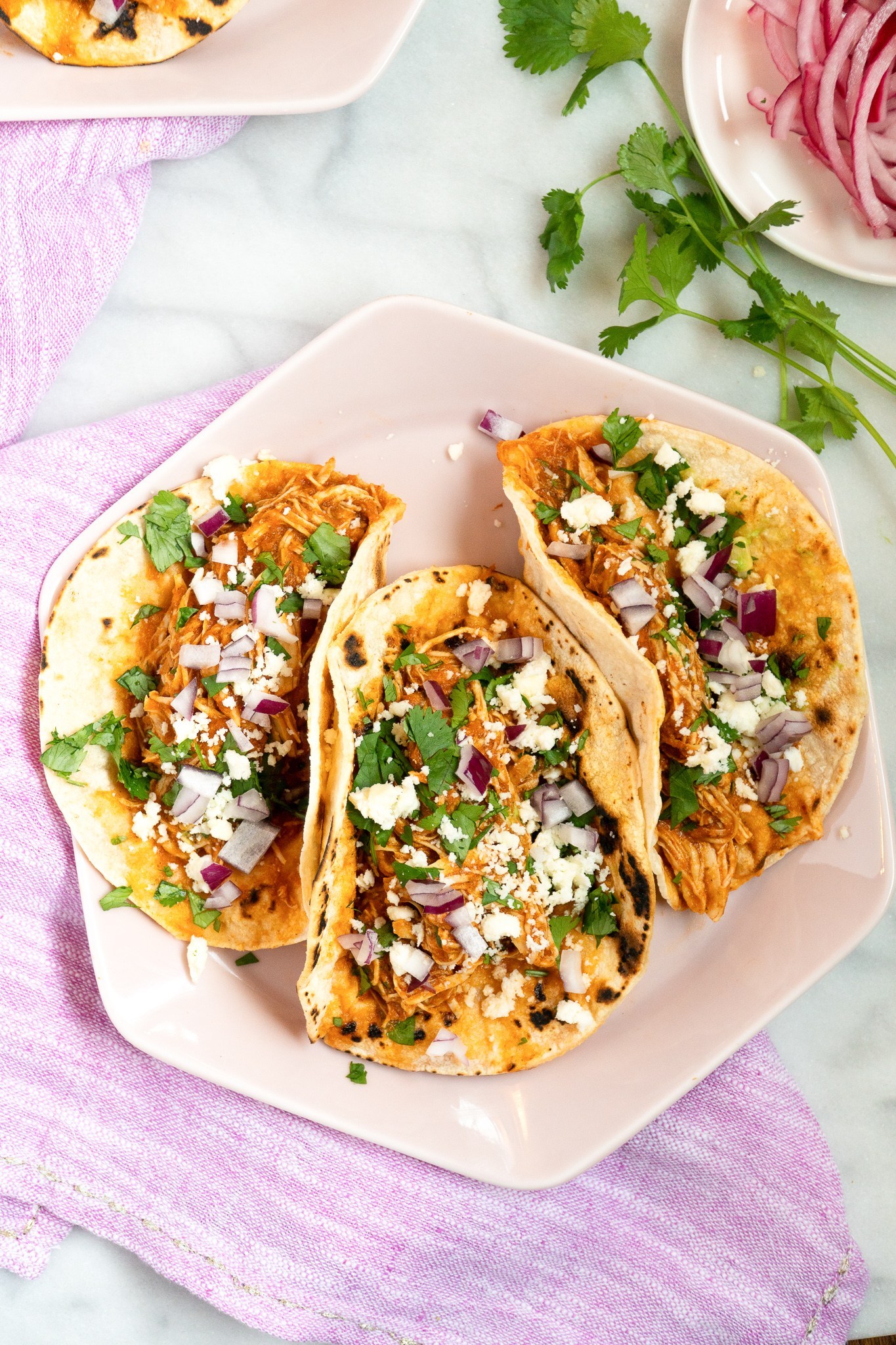 Chicken Tinga Tacos via India from Indiana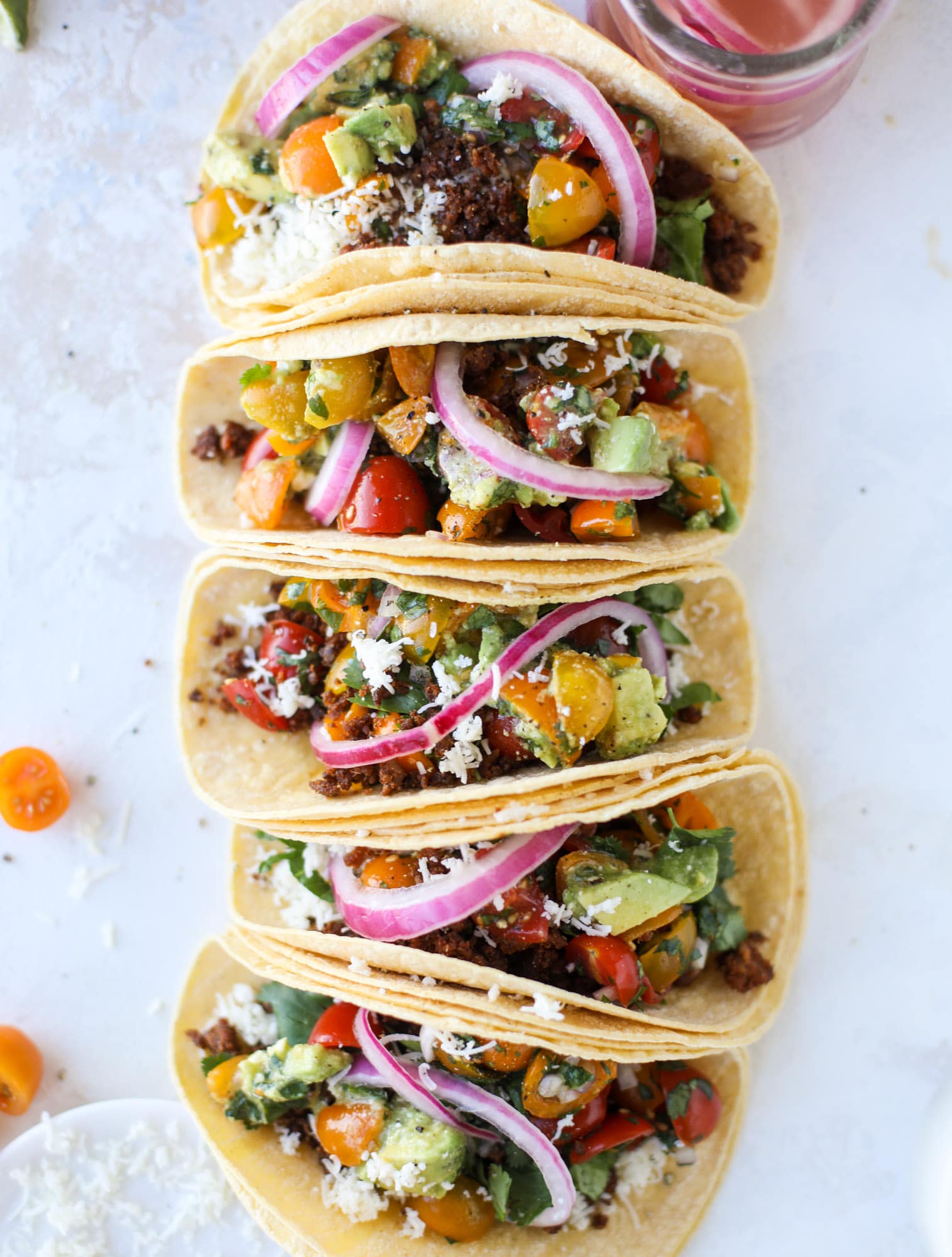 Ground Beef Tacos via How Sweet Eats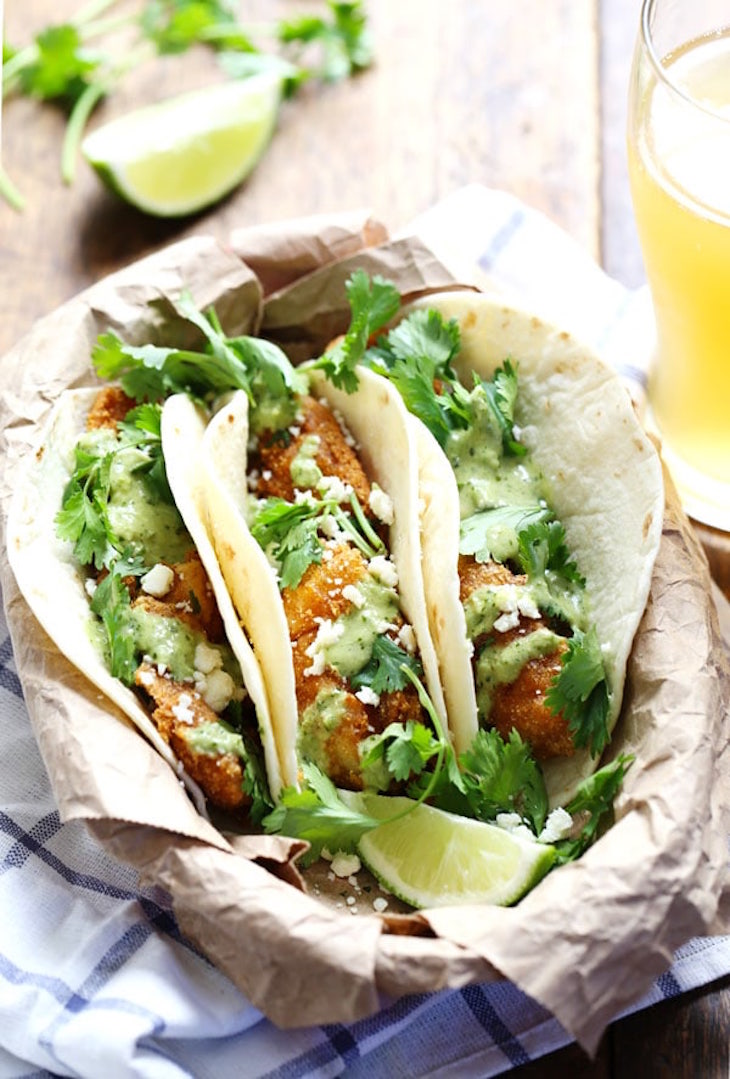 Crispy Fish Tacos with Jalapeno Sauce via Pinch of Yum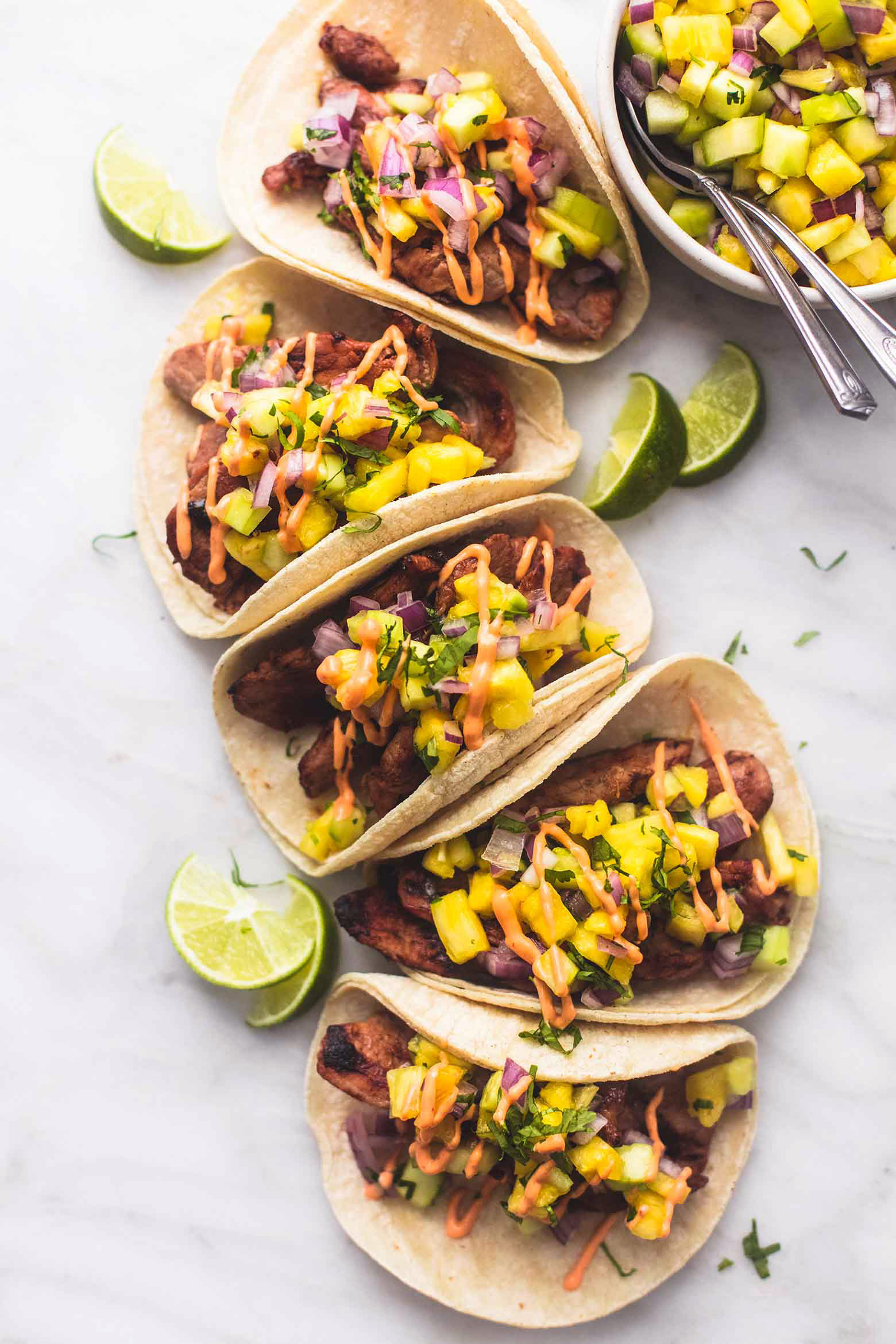 Pork Tacos with Pineapple Salsa via Creme de la Crumb
Roasted Portobella Mushroom Tacos via Gimme Some Oven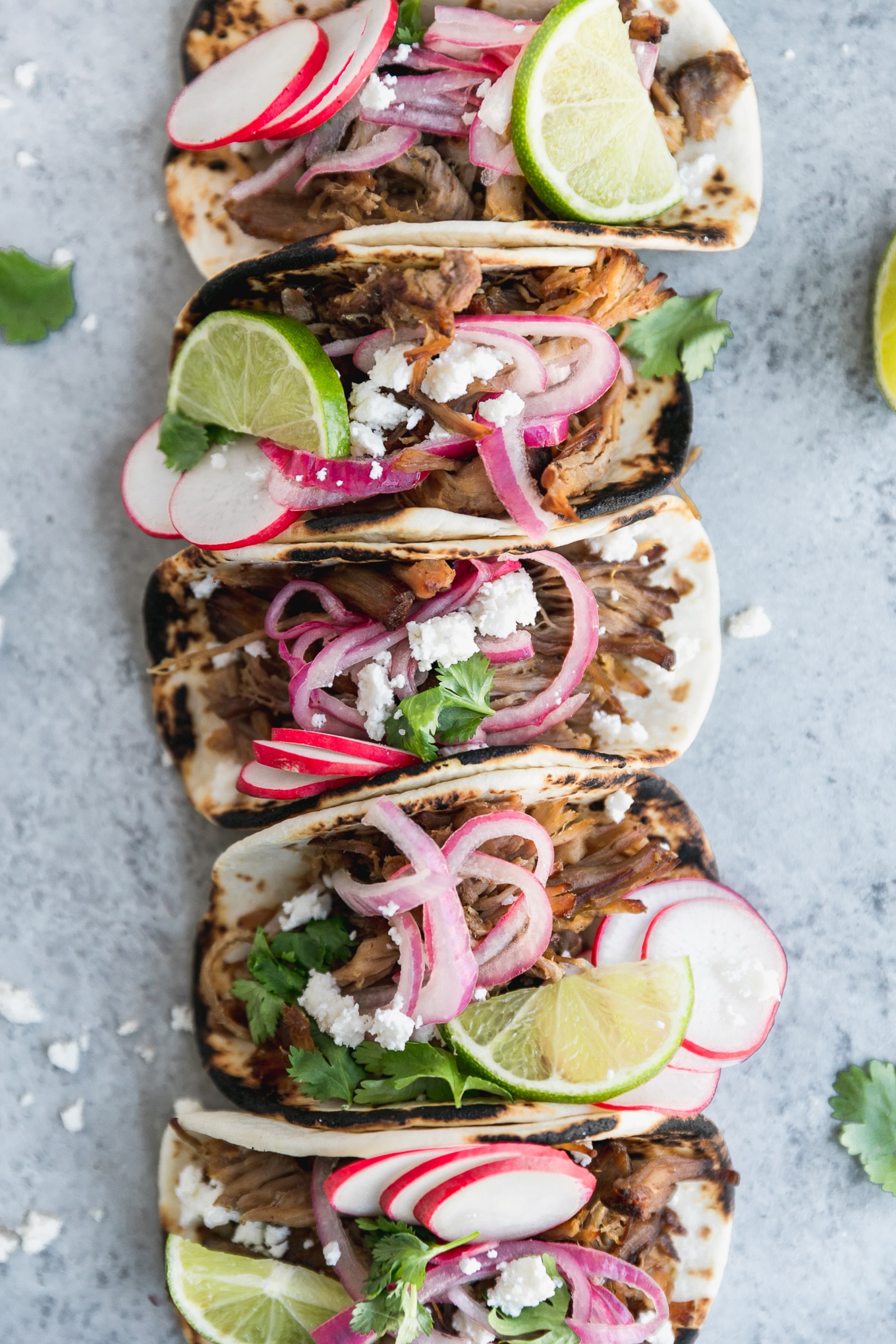 Slow Cooker Carnitas Street Tacos via Spices in My DNA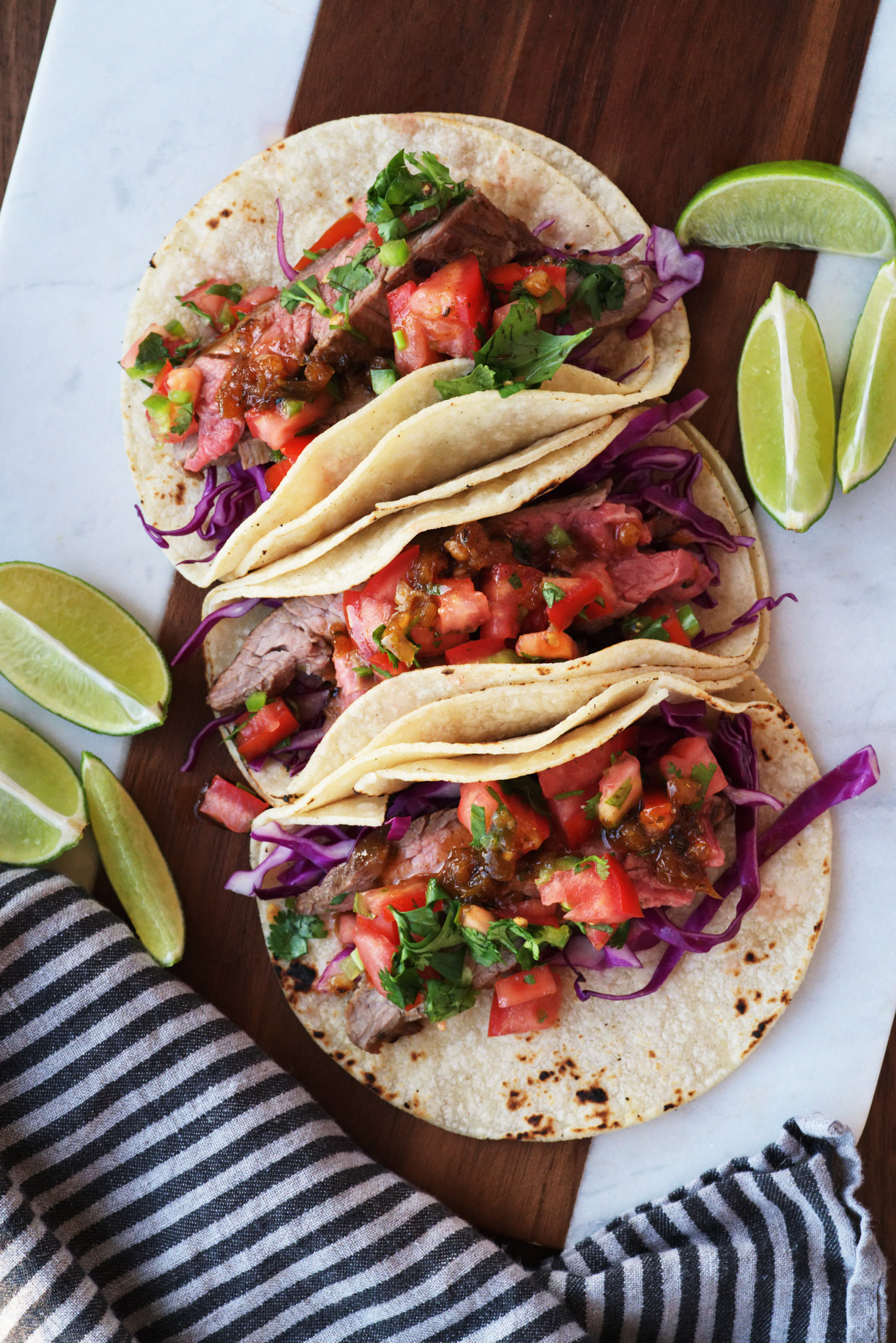 Sweet & Tangy Steak Tacos via Proportional Plate
Planning you next meal? You can find all of our weekly meal plans here!
If you like these taco recipes, be sure to check out these other tasty Mexican meals!
Chicken Quesadillas + Mango Salsa
Instant Pot Ground Beef + Sweet Potato Chili (Paleo, W30 + GF)
I think you will agree that this is an amazing collection of taco recipes! Be sure to let me know which is your favorite in the comments below!