10/01/2020
A good midi skirt should be a key piece in every ladies' wardrobe. It's so versatile and perfectly practical throughout the seasons. Keep reading for so many different ways to style them for almost any occasion.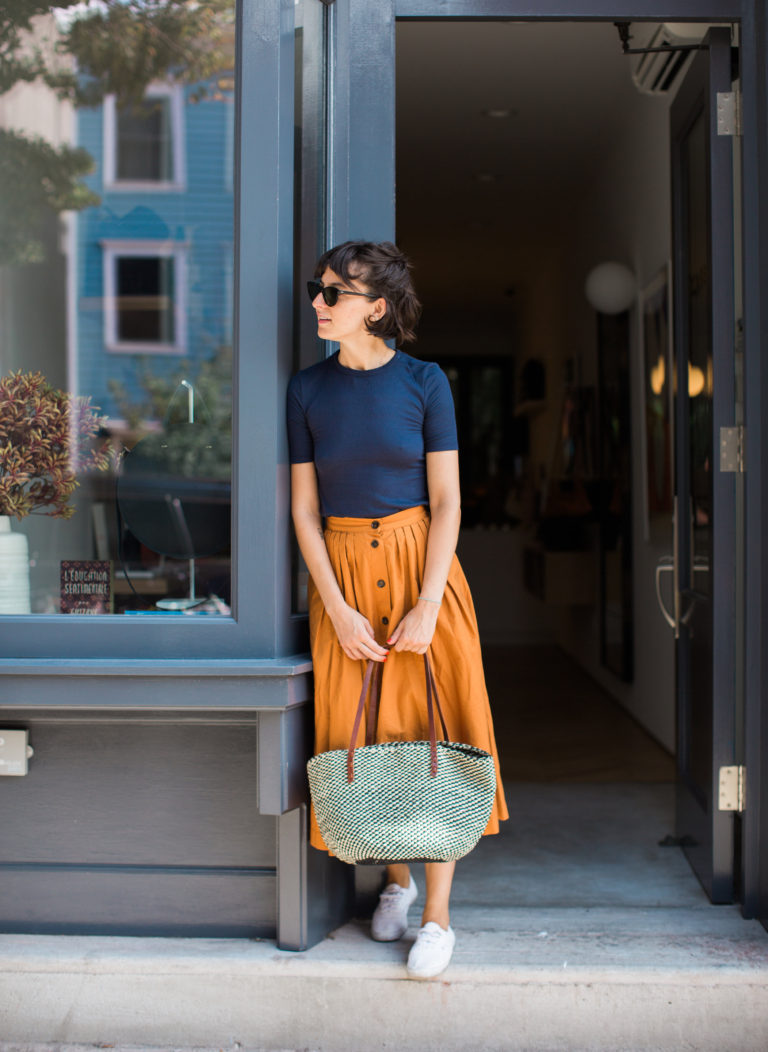 Back in the spring, I began the exciting yet somewhat arduous task of unpacking some of the pieces I stored away when temperatures began their decent. As I pulled out piece after piece, I stumbled upon my favorite linen midi skirt.  It turns out that at some point during my pregnancy with Ever I thought it would be a good idea to take a pair of scissors to the waistband.  Why?! Pregnancy brain at it's finest and now here I was lamenting my midi skirt and on the hunt for one worthy of taking it's place in the ranks of my closet. Do you own a midi skirt?  I'm putting them right up there in the must have core closet pieces with a great white tee. They're practical. They're versatile. You can style them so very many, many ways. (See evidence below.) Should you find yourself in your third trimester and needing a little lot more room, however, do yourself a favor and don't take matters into your own hands.
(Also, a shopping round up at the end– all under $100!)
Styling a midi skirt:
via A Cup of Jo
via Louise Roe
via Kendi Everyday
via Atlantic Pacific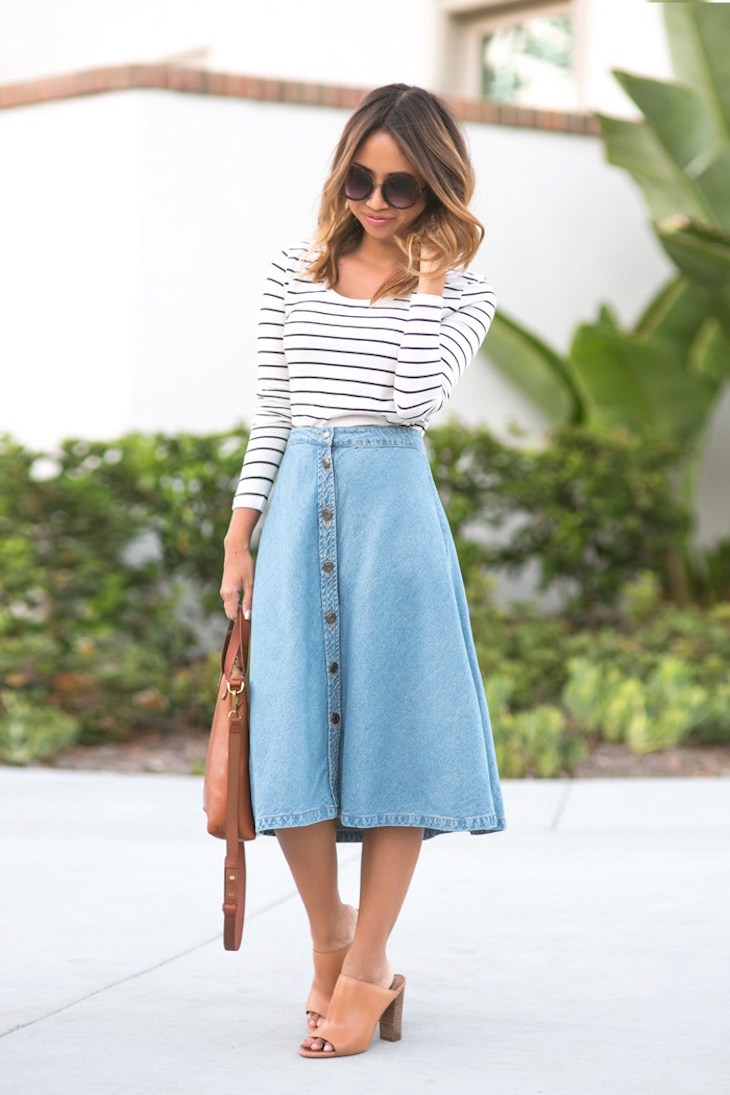 via Lace and Locks
via A Cup of Jo
via Late Afternoon
via 9-5 Chic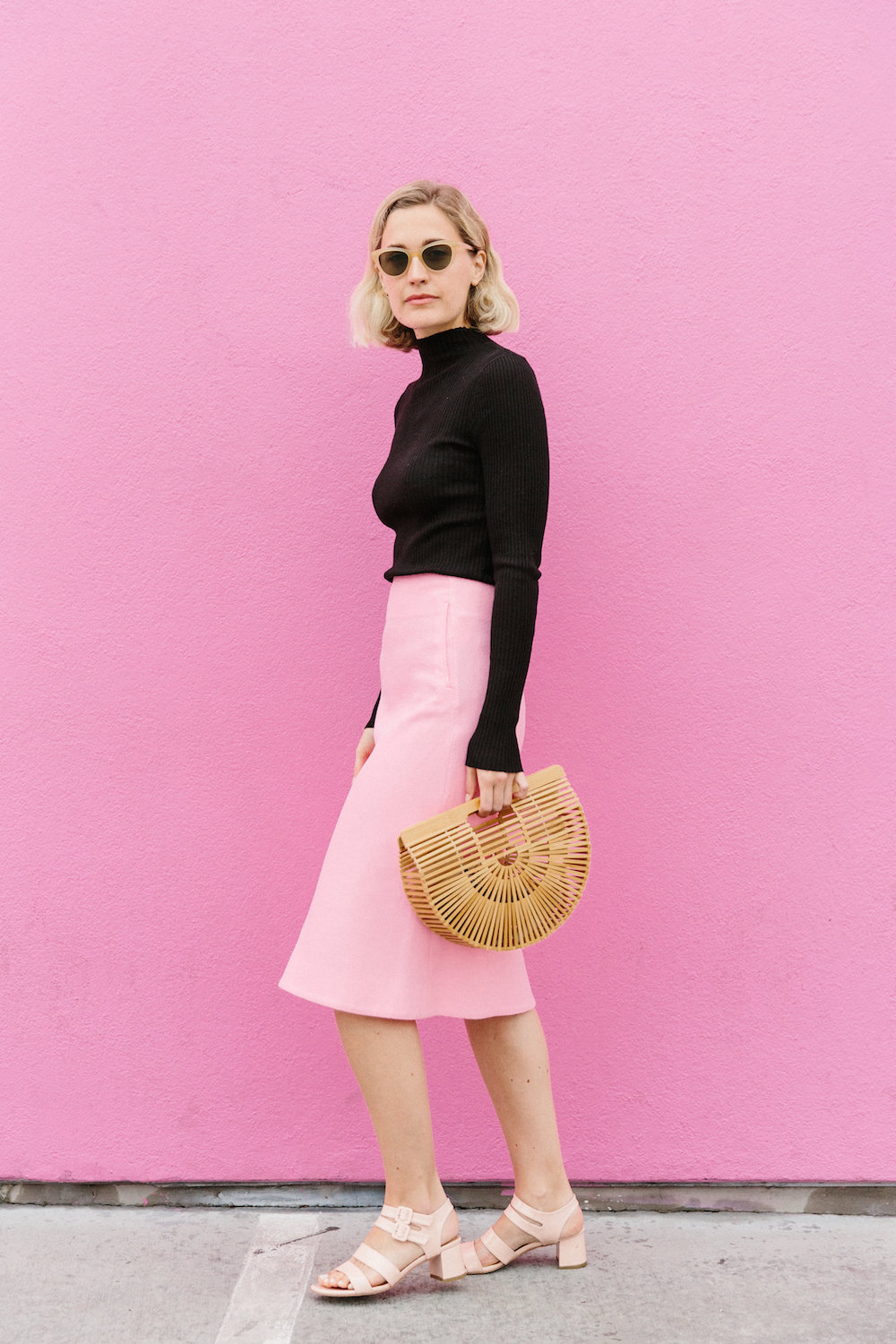 via A Cup of Jo

Where should a midi skirt hit?
A midi skirt should hit either just below the knee or just below the widest part of your calf.
What is the best style midi skirt for me?
Midi skirts come in lots of different shapes and styles, and it's important to chose one that compliments your figure. If you are petite, go for one that is a shorter length to elongate your legs. If you have curves, go for one that skims over your hips and if you have smaller hips, go for a straighter shape.
What are the best shoes to wear with midi skirts?
As you see, midi skirts can be both casual and formal, so pair your footwear accordingly. A more casual look and sneakers will make the look effortless and heels will lengthen your legs.
Be sure to check out these other ways of wearing and styling midi skirts
All the Best Midi Skirts I Tried on for Summer so You Don't Have to
An Easter Pastel Midi Skirt for Every Day
My Style // The Striped Midi Skirt