Denim skirts are always in fashion, whether they are floor length, knee length or mini, most people already have one in their wardrobe! I'll take you through how to wear a mini denim skirt - a must have for this Spring and Summer, and a skirt that will never go out of fashion.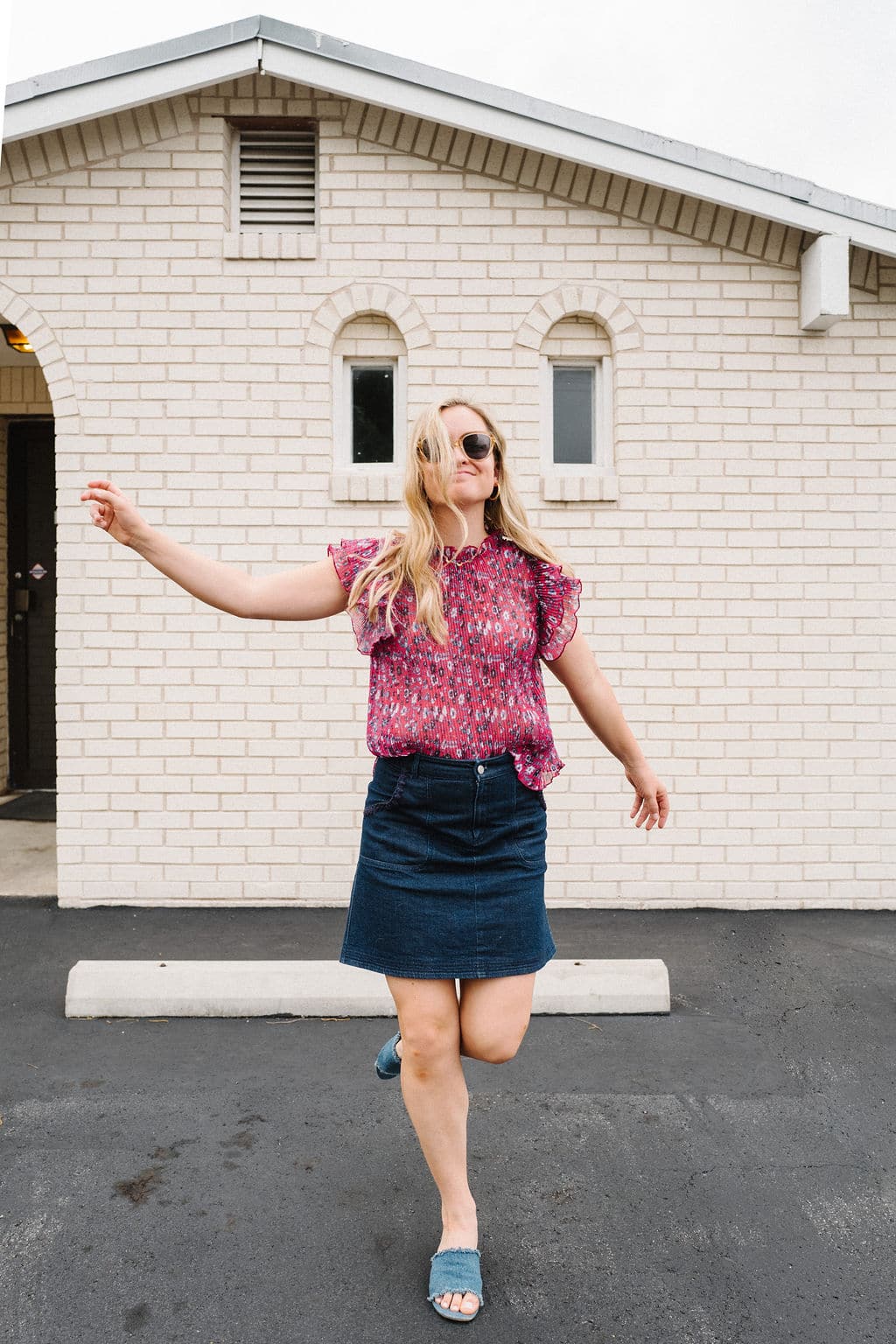 The denim skirt is as all-american as baseball.  Styles change, hemlines rise and fall, but never has there ever been a fashion season where a denim skirt didn't make sense in some capacity.  This season's version? The mini.  Be it frayed, button fronted or sophisticated and structured, there's a place for it in your closet.  You can dress it down with a tee, up with a dressy top, and even make it business casual with loafers and a blazer... or you can take a note from these super stylish gals below... (PS. We rounded up some of our favorites for shopping below, too!)
Styling tips: How to wear a mini denim skirt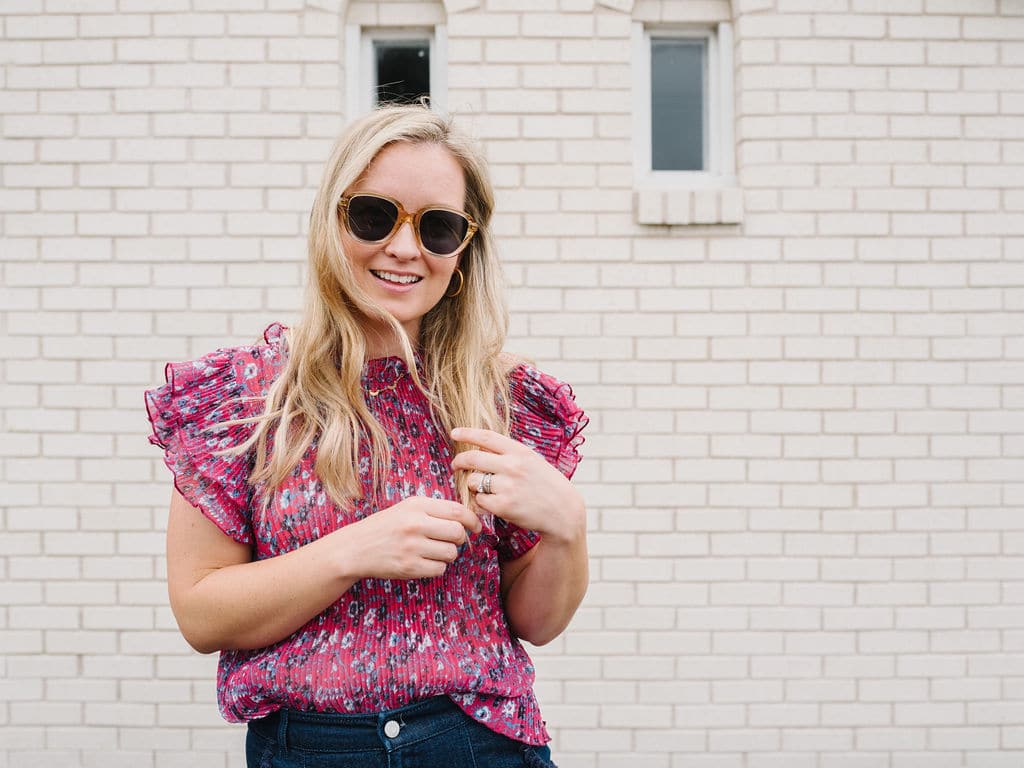 Shoes to wear with jean skirts
I love how it is so easy to wear mini denim skirts, ultimately they are a casual item but you can easily dress them up and down. You can do this through accessories but the shoes will really change the look. Wear sneakers to make it casually and sporty, pumps for that together and relaxed style and heels for a night at a bar!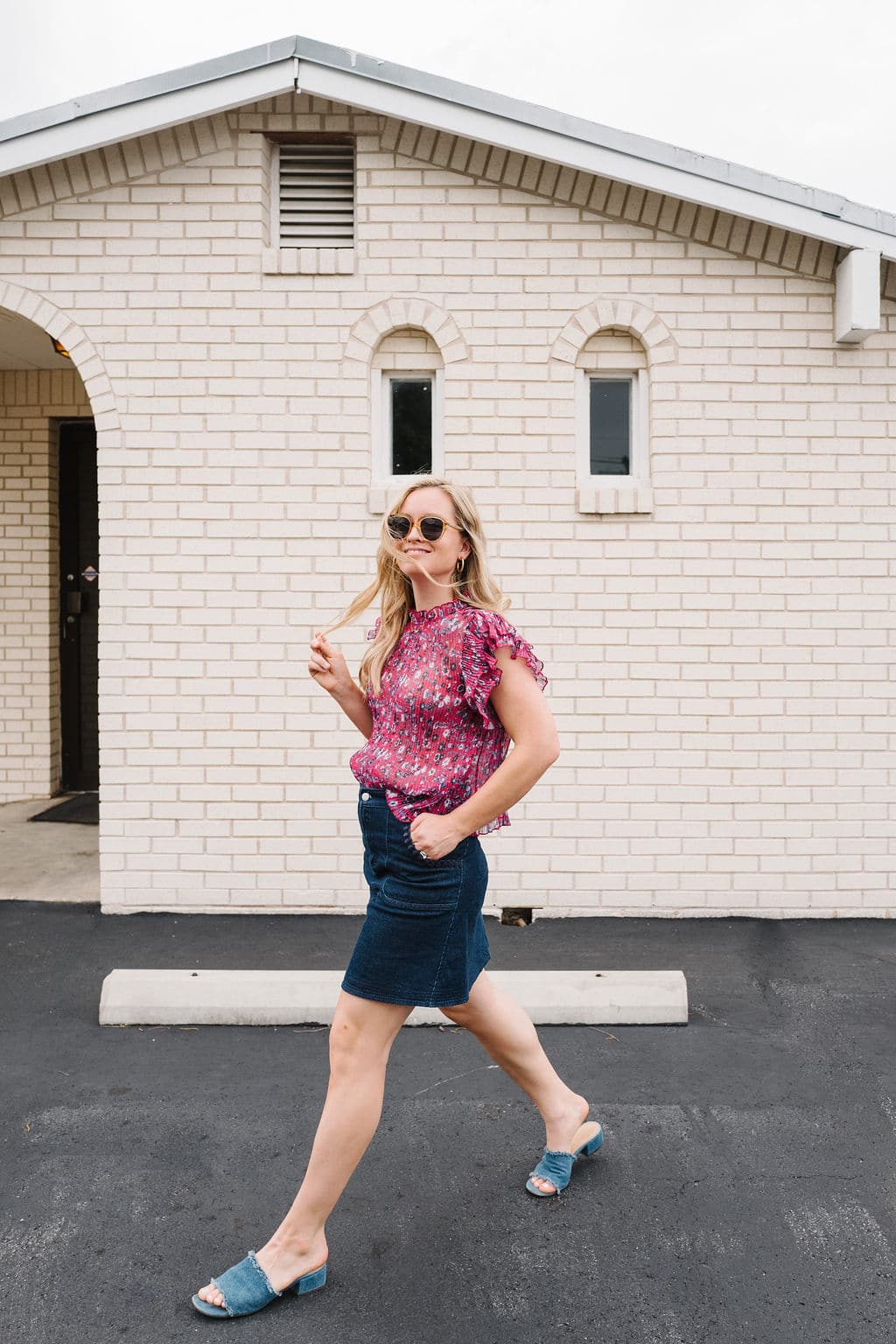 Are denim skirts in style?
The beauty about denim skirts, is that they will never really go out of style, and I encourage you all to buy one if you don't already own one! They can be styled with so many things and are a true fashion classic.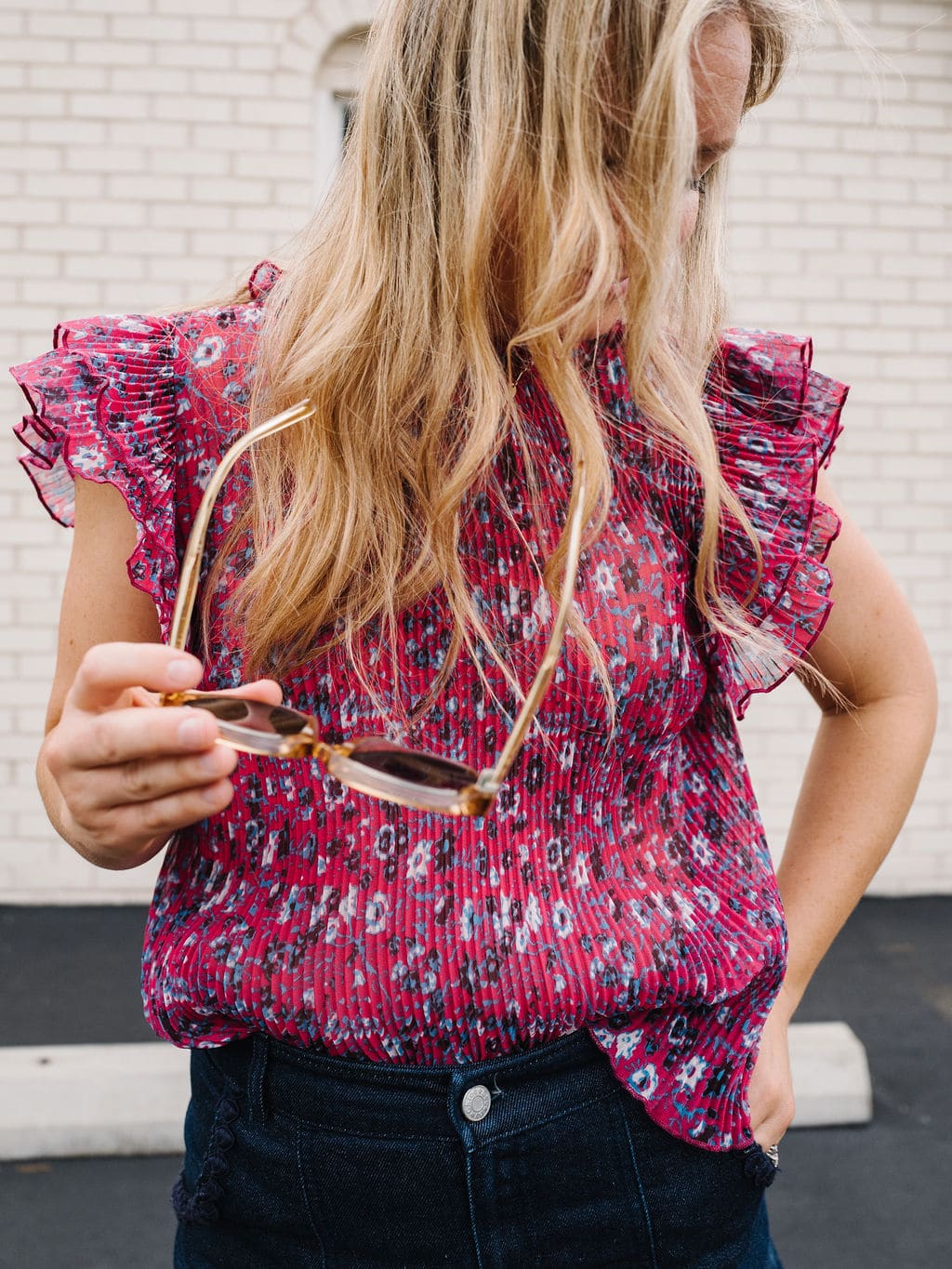 Can you wear a mini denim skirt in the fall and winter?
Mini denim skirts are not just for the warmer months, they are great all year round.  Pair them with chunky sweaters and ankle or knee length boots in the cooler weather, and they look great under a long coat!
Be sure to check out my styling tips for other denim looks!
How to Wear Wide Leg Cropped Denim 10 Ways
One Piece, Two Ways || Denim Tank
Do you love mini denim skirts? I'd love to hear your favorite way to wear them - be sure to let me know in the comments below!