06/06/2017
Beach cover ups are a must for days on the waterfront, and they can be so much more than a kaftan or sarong! From cotton trousers to silk dresses, you'll find something here to fit your style and look effortless.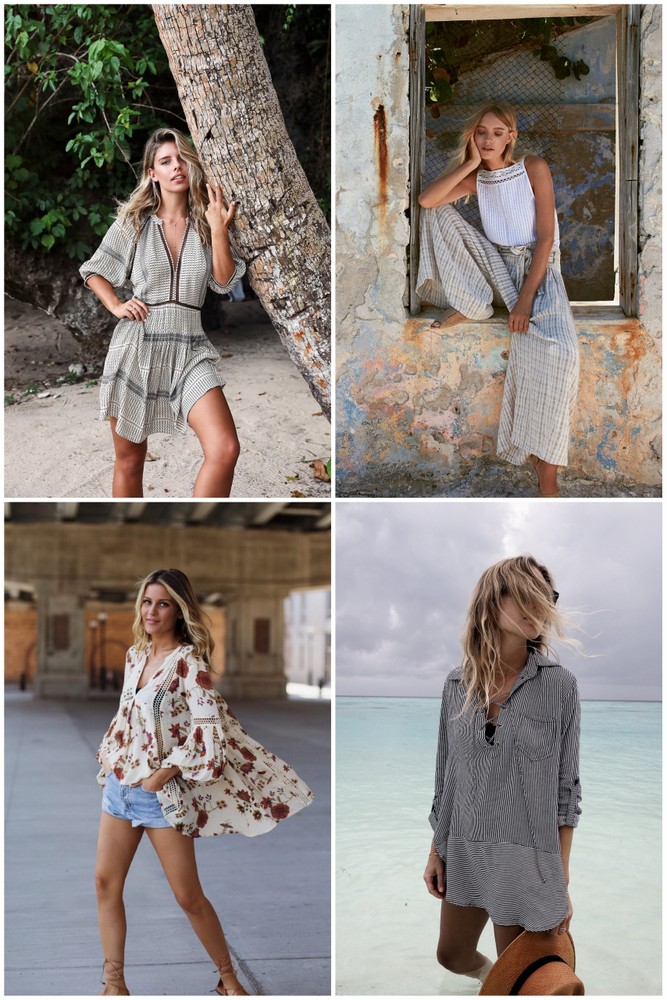 Do you have summer travel plans? We just returned last week from 8 days in SoCal, split between LA and Palm Springs, which is likely my last hurrah before this baby girl comes in August.  We've got a trip to the Llano river planned with three other families here in Austin next weekend and I'm meeting up with some blog friends from all over the country in Round Top in July, but it looks like I'll be staying in Texas for the rest of the season.  What are your travel plans? If you're packing your bags this summer, chances are there's a beach involved!  Since there's nothing that bogs down a trip more than over packing, keep it minimal in your suitcase and save yourself a week of shlepping and overweight bag.  While you're at it, consider letting those beach cover ups do double duty and imagine them for more than just the sand.  Here are 10 ways to get you started:
1. A simple silk dress easily goes from cover-up to lunch cocktails via Natasha Oakley
2. Finished at the beach? Tuck a flowy cover-up into a pair of denim cut offs and you're ready for some midday sight seeing via Lindsay Marcella
3. Pull your hair up, add a statement earring and a soft lip, and your mini beach dress is ready for it's next act via Vogue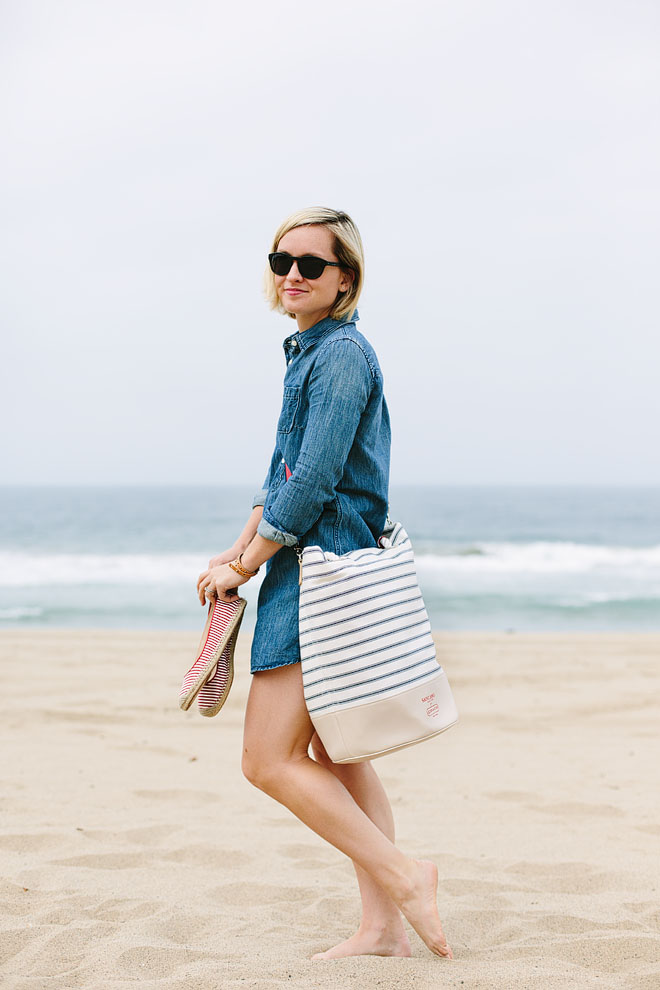 4. A denim mini dress that's fit for the sand and also goes with cropped denim when you're ready to catch your next flight via The Effortless Chic
5. Gauzy, cotton pants pair perfect with a bikini top for a day by the sea and a crisp, woven tank for an evening wandering cobblestone roads abroad via Free People
6. This lace up tunic is the epitome of effortless chic whether paired with a bikini for day or chunky heels for night via Fashion Me Now
7. Lose the jeans and tee and your favorite caftan makes quite the statement over a bathing suit on the sand via Elle
8. A denim off-the-shoulder dress for beachy days and not so beachy ones via Anthropologie
9. Easy cotton separates fit for the sand and for laidback lunches on the shore via Collage Vintage
10. You can never go wrong with a little white dress for travel… unless you're traveling with toddlers. This one via Teen Vogue is summer perfect!
Cotton Beach Cover Ups
Cotton is a great way to go when we are talking beach wear. Cotton lets your skin breath and it's light and airy. It dries quickly if you venture into the sea with it and it folds up into your bag easily.
Bathing Suit Cover Ups
The key to a good beach cover up is to get something that is easily slipped on and off over your bathing suit – some would even say practical!  I love the effortless style of these looks, cool and casual wins it for me!
Be sure to check out these other beach related posts!
The Savvy Girl's Guide to Packing for a Beach Holiday
20 of the Best One Piece Swimsuits Under $100
What do you wear to cover up at the beach? Which of these is your favorite style?  I love to hear from you, so be sure to leave a comment below!