05/02/2019
Jumpsuits are an essential wardrobe item as we transition from summer to fall. There's a jumpsuit out there for everybody type and they are easy to wear casually or dress them up for a night out. Check out these styles and ideas for how to wear a jumpsuit this season.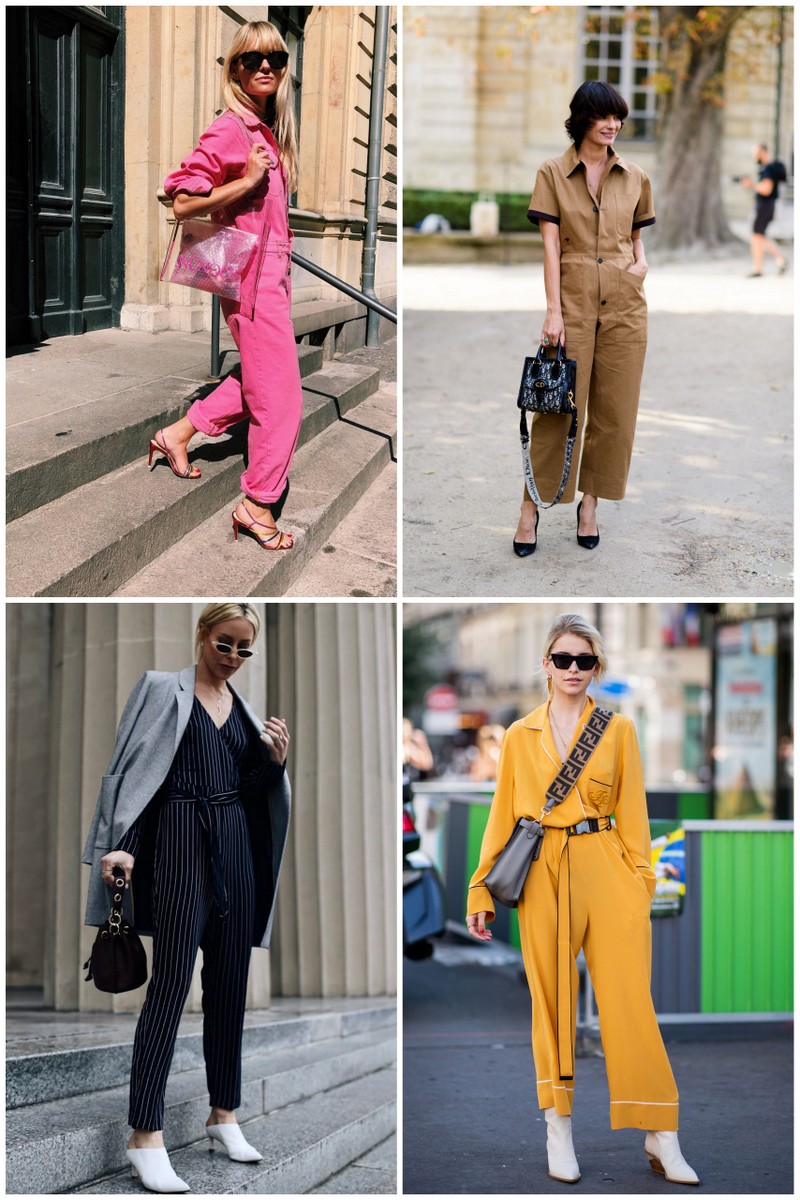 I feel like this time of year is a bit all over the place in terms of weather. Here in Austin, it's undeniable that summer is right around the corner, but yesterday at the gym I saw that parts of the country are expecting winter storms this week. No matter where you are, I feel like May is all about transitioning your wardrobe.
Jumpsuits are perfect for your transition wardrobe
It's spring and the temps are changing day by day, but one super versatile piece that's easy to warm up or cool down with the shifting seasons is a jumpsuit. Do you own one? Please don't tell me that you're too tall or too long waisted because I promise you there is a jumpsuit out there for you! (I've rounded up some of my favorites at the end of this post.) In the meantime, if you're still not sold on the idea, see below for all the best inspo!
(via Pinterest)
(via InStyle)
(via Style Report Magazine)
(via Happily Grey)
(via Elle)
(via Fashion Tasty)
(via Pretty Inspiration)
(via Song of Style)
(via My Style Pill)
(via Vogue IT)

Accessorize your jumpsuit
Jumpsuits are so versatile and they are easy to make casual for a day look or dress them up in the evening. Pair them with sneakers or flats or killer heels. Belts can enhance your silhouette and a good bag is always a must. I like to add a pop of color to my outfit through my accessories.
How to wear a jumpsuit for different body types
Yes! You can wear a jumpsuit no matter your body type! Here's an easy style guide for you:
Tall – try a wide legged suit
Petite – a slim cropped jumpsuit is your friend
Pear shape – go for an off the shoulder style to balance you out.
Apple shape – try one with a loose top and a waist band,
Large chest – go for a v-neck
Small chest – grab a style with ruffles
How to wear a jumpsuit throughout the seasons
Jumpsuits are so perfectly versatile and they can easily see you through all of the seasons. In the warmer weather go for a sleeveless or cropped sleeve style that is in a lighter fabric, and go for a heavier fabric with sleeves when it gets cooler. You can easily add a jacket or coat on top and adjust your footwear accordingly.
Be sure to check out some more 'how to wear' posts!
Do you love jumpsuits? I'd love to hear from you! What's your favorite way to wear them? Be sure to leave me a comment down below!