You might recall that prior to us buying a house, there was almost zero home content on this site.  It wasn't that I wasn't interested, but renovations aren't cheap and neither is (most) furniture, so as long as we were living like nomads hopping from one apartment to the next, I didn't see a reason to really commit and invest.  That all changed when we bought our first place, though.  We did small updates like the kitchen and big renovations like our bathroom and some rooms that just needed new furniture... like a crib!  Looking for a weekend update? Here are 10 home improvements you can make with just a can of paint!
10 Things You Can Do with a Can of Paint
1. Kitchen cabinets are super pricey to replace-- try a fresh coat of paint instead!
2. Painting our front door was when of the best and most inexpensive things we have ever done!
3. A fresh coat of paint to a laundry room makes it much more enjoyable to match socks!
4. Go pink in a kid's room!
5. A simple accent wall can transform a space!
6. Bold color in a playroom or living space is always a conversation starter!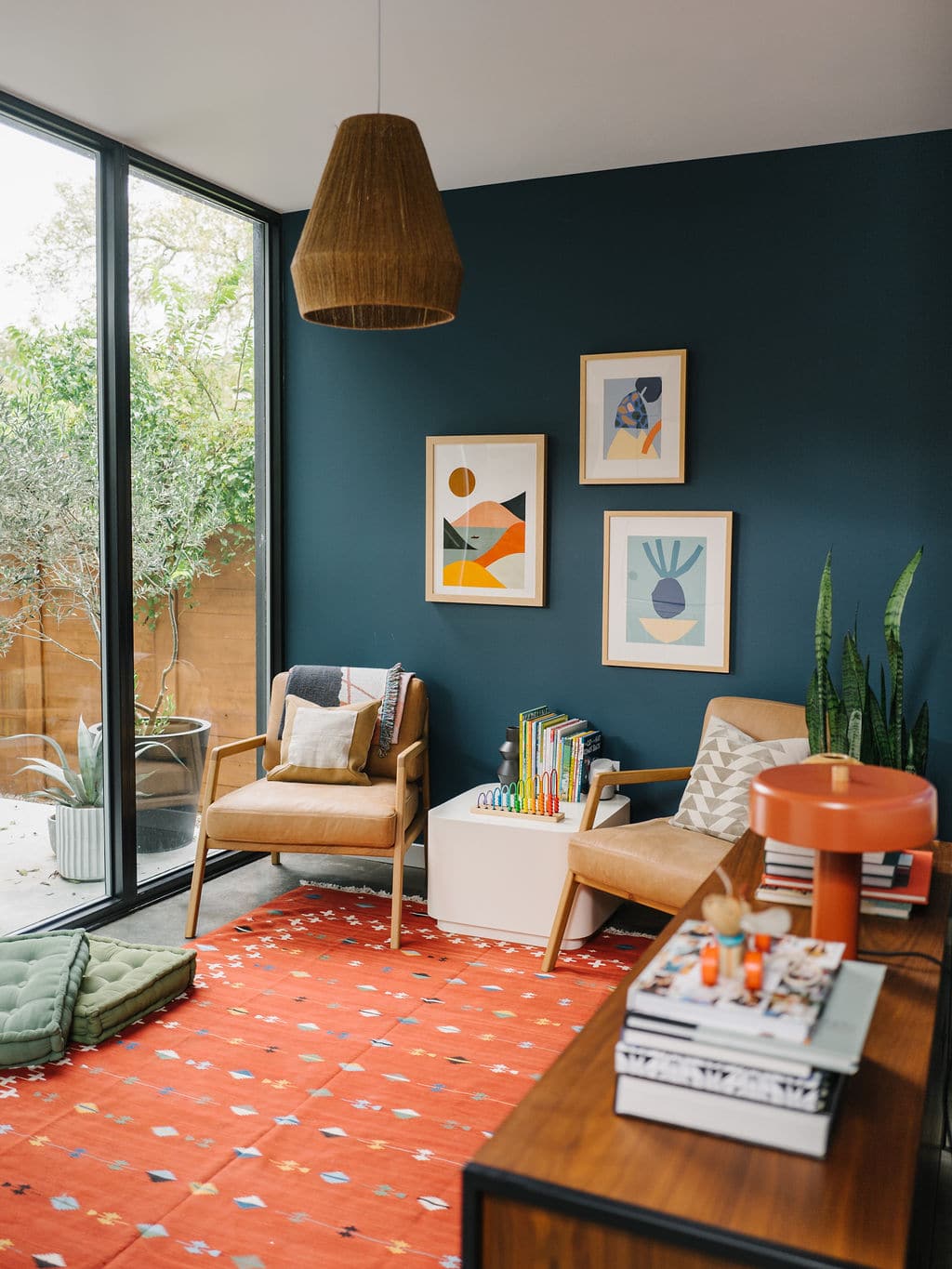 7. Something neutral helps these accents to pop!