(Special thanks to Vixen's Wedding for our shoot location. If you're in Austin, you should definitely check this new spot that's as beautiful as the food is delicious!)
We live in the age of wellness. Whatever ails you, there's likely an oil, procedure or deletion diet that claims to cure it. It's easy to get caught up in all the things that fall under the umbrella of self-care-- massages, cleanses and bath rituals, oh my!-- and forget that the predominantly important piece of self-care is self. What makes me feel most balanced and most cared for will likely be different than what does the same for you. No matter how busy I am, I know that taking time to read captivating books, listen to interesting podcasts, and catch up on my favorite shows or movies is the best way for me to unwind. (Oh, and a bath is always a good idea, in my humble opinion.) Here's what I've been loving lately:
Drop the Ball: Achieving More by Doing Less by Tiffany Dufu
A business coach recommended this to me when I said I struggled with creating the kind of business I want to create while being the kind of mom I want to be. I haven't finished it, but it's already been so helpful. Some of you even mentioned on Instagram that it's been life changing for you!
The Widow on Amazon
The fact that I am a huge Kate Beckinsale fan encouraged my love for this one, but it was a show that Aaron and I were equally hooked on. Disclaimer: Not the easiest show to fall asleep watching!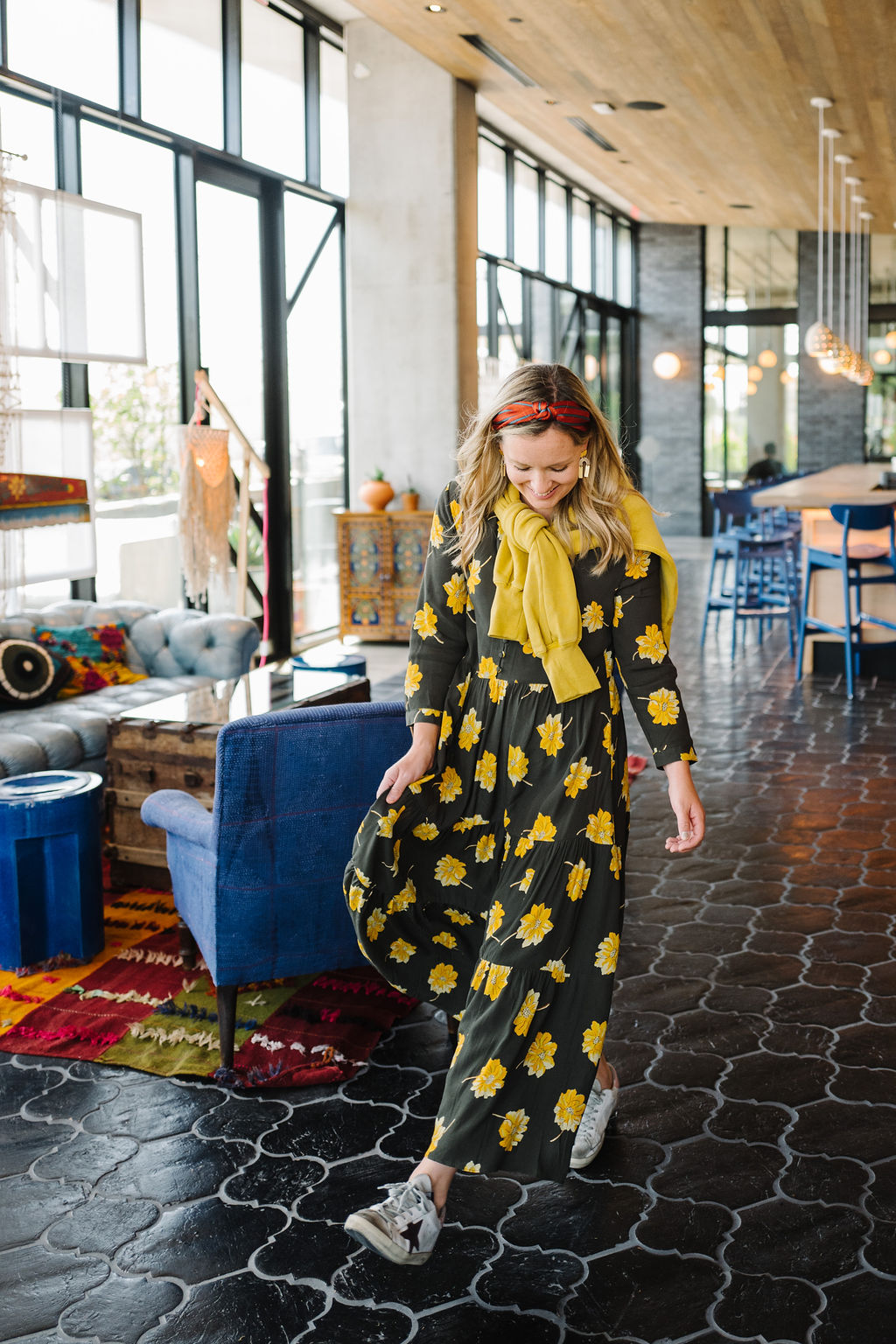 This podcast interviews founders and leaders that are defining the new consumer economy both online and off. My favorite episodes so far have been the ones with Derris and Ariane Goldman.
This book was one of those where some chapters felt wildly relevant and helpful and others were less useful, but I can't imagine having not read it. As I step into a new project it is really informing a lot of my decisions. I also had the thought multiple times, "I wish I had read this when I was first starting the blog."
The Startup Podcast by Seth Godin
I think I mentioned this podcast on Instagram, but not here. I listened to the entire 15 episode series in a week this summer and was so sad when it was over! There was so much insight. I have plans to go listen again from beginning to end.
How to Raise Successful People by Esther Wojcicki
I resonated with this book so much! This is a must-read for any parent. There is also a Goop podcast episode with the author.
Billions on Showtime
Speaking of shows Aaron and I both enjoy equally, this is not one of them. But this might be my favorite thing I have watched all year. When I have a particularly challenging work conundrum lately I've actually channeled my inner Rebecca Cantu. Promise me you'll watch it if you haven't already and then promise me we can talk about it in the comments!
Three Women by Lisa Taddeo
I'm horrible about reading fiction. I've always preferred non-fiction. Even though I have loved so many fictional stories, I always feel like there is some business book or memoir that I need to read instead. This one I haven't started yet, but it's next on my list as soon as I finish Drop the Ball. I have heard THE BEST things about it!
The Most Spectacular Restaurant via New York Magazine
Every year it's humbling to revisit September 11th. I think about that exact day in 2001 frequently that day and how much changed in a moment. This article was both fascinating and heartbreaking.
Robinhood Snacks is the only email / news that I read religiously every single day right now. Think The Skimm but for financial news. They layout what's up, what's down, customer science and so much more in a really captivating way.
What are you reading, watching or listening to these days?! Leave it in the comments!
Photography by Katie Jameson
Dress, Madewell || Sweatshirt, Madewell || Headband, Anthropologie || Sneakers, Golden Goose