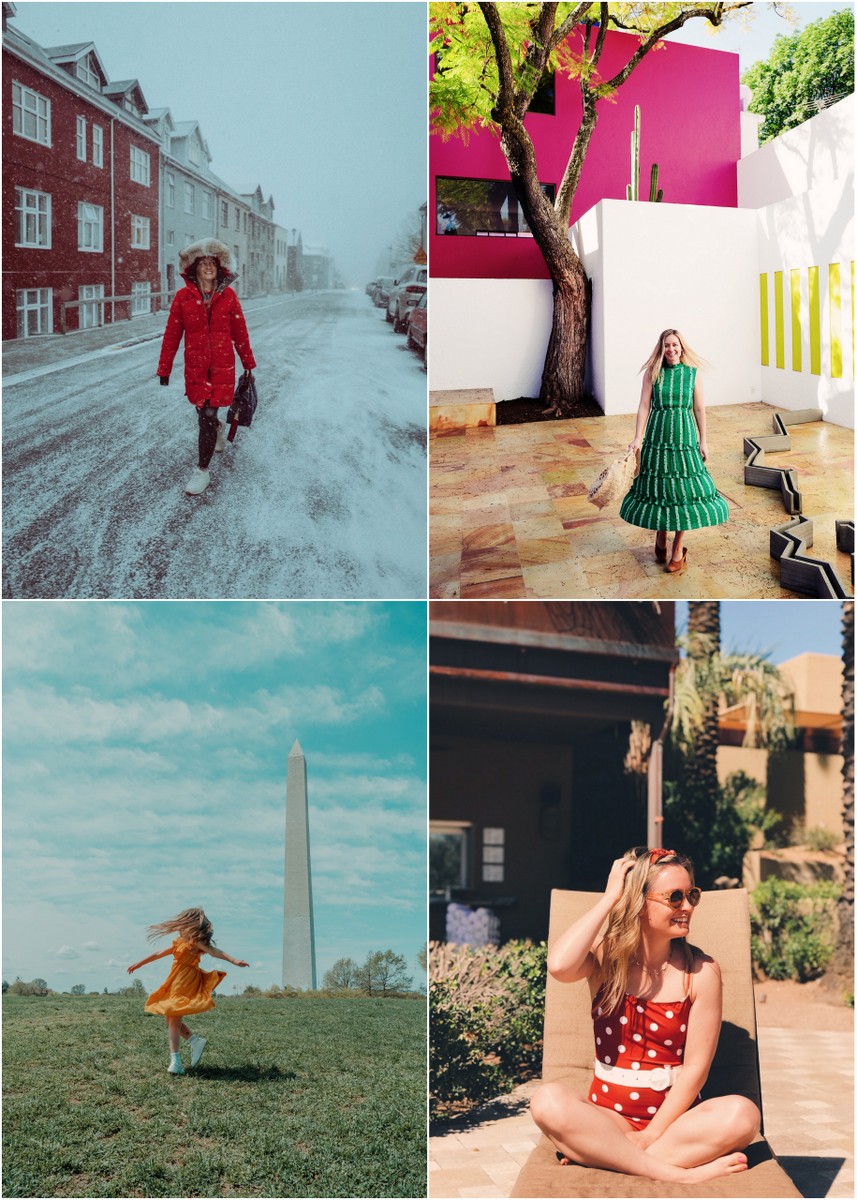 I was laying in bed one night last December, when the idea for 12 trips in 12 months came to me. No stranger to spontaneous ideas, I immediately opened my google calendar and began plugging in place holders for posts for the next 12 months. A couple weeks later, I shared the goal with you guys here. In many ways I feel like the urge to travel more this year was in response to me feeling like I was in a bit of a rut. I have been blogging since 2010 and have no plans to stop or slow down, but it's a well-oiled machine in many ways and I knew I was capable of doing something else or learning something new.  I knew I needed to stretch myself. I needed to shake things up... and shake things up we did! Here's a re-cap of what I learned from each trip:
1. Mexico City, January 2019
Mexico City showed me what it looks like to go to dinner with friends. I know, that's confusing. Here's what I mean: We arrived on a Friday night, dropped off our suitcases and jumped in an Uber to go to dinner. When we walked up to the restaurant, I was immediately enchanted by the scene. People filling the restaurant, the patio, and spilling out onto the sidewalks. There was joyful laughter, engaged conversations and a sort of musical chairs of people seeing acquaintances at other tables and heading over to join them. It felt like gathering with no rules, like a true boisterous communion of friends.  While my social life certainly doesn't mirror this at the moment, it's #goals and it made such a lasting impression on me.
2. Santa Monica, February 2019
In February, we met up with our dear LA pals for a winter day on the beach. We started with a leisurely breakfast at Annenberg Beach House which turned into a play session for all of our kids followed by time in the sand. I learned that real friends can pick right back up where they last left off and that we don't have to live in the same state to maintain our closeness. These are forever friends.
3. Miraval Tuscon Arizona, February 2019
Later that month, I got an email about a press trip to Miraval. It took me less than a minute to respond that I would love to attend, despite having a husband who would be out of town and no idea what I would do with my kids and being knee deep in a very busy work season. Somehow I knew I really needed this trip. I have never felt more refreshed than I did after those 48 hours in the desert. I was reminded how much time alone to set goals and re-focus myself is really necessary for me.
4. Iceland, March 2019
There are literally too many lessons to choose from! Here's the one that stands out, though. Iceland was not on the top of my list. It was on the top of Aaron's. It's freezing there! Everyone said the food would be bad! It's expensive there! However, I knew how much Aaron wanted to go, so I decided to get on board and guess what? I would love to go back some day! It's going down as one of my top three trips we've ever taken! Iceland made me more open about travel and more interested in destinations I wouldn't have been previously. We spent a lot of time in the car which meant a lot of one on one time to just talk and be together. It was exactly what these two busy working parents needed.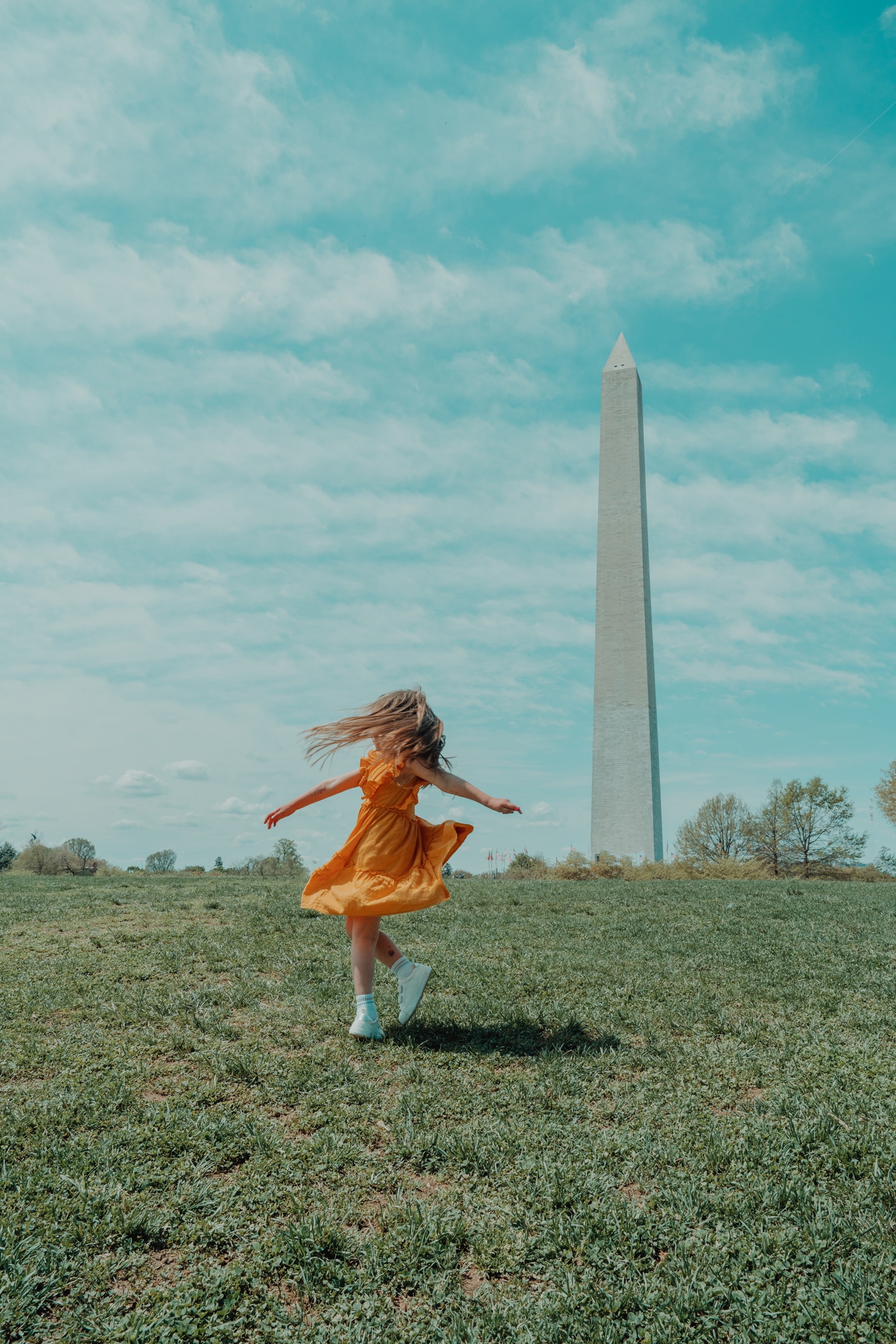 5. Washington D.C., April 2019
I learned in Washington D.C. that trip highlights are rarely what you think they will be. This was a really quick trip. Aaron was still working at his last job which made it impossible to take a day off between August and June, so we were squeezing in a quick 48 hour jaunt to our nation's capital with the girls. The first day was one of those where everything that could go wrong seemed to. Parker's shoes gave her blisters, we got lost, there were road closures we weren't expecting. We even broke the golden rule of traveling with kids and waited too long to eat lunch so everyone got hangry. We were hoping to see the cherry blossoms around the tidal basin, but two days before we arrived a huge storm blew them all off the branches. Then that afternoon, while finally sitting and enjoying lunch, someone left a comment on my Instagram that we should check out Dumbarton Oaks Garden. Even my in-laws who had lived their entire adult lives in the D.C. area had never heard of it. We were supposed to go to the Lincoln Memorial and the Reflecting Pool, but the city was a zoo so we trekked to Dumbarton in Georgetown instead. It was so magical! I'll never forget those trees, the winding paths or how Parker kept looking for secret passages. It made the entire trip worth it! The next morning we went to the Lincoln Memorial and the Reflecting Pool and it was EMPTY! The perfect morning!
I will say, Washington D.C. was also the trip when I began to re-evaluate 12 trips in 12 months. I was realizing that even though it was a fun weekend, it was a lot of work for 48 hours and that maybe I preferred fewer, longer trips... at least when we are traveling with the kids.
6. Los Angeles, May 2019
This was a solo trip back to my old stomping grounds to host a brunch to celebrate the launch of our Jen Pinkston x Artemis shoe collaboration! Gosh, so many feelings about this one. I felt so supported by my friends. I felt so much love and gratitude for every single person that joined in the celebration that day. It really reminded me what it looks like to show up for people and to support your friends and colleagues. The collection launched the next day when I was back in Austin! This was a great collaborative experience, but it also made me realize that an endless string of collaborations was not what I saw myself doing in the long term. Up until this point I really thought this would be my "next thing" to focus my time and energy on, but by the end of May I was back to just listening and being curious about what was around the next corner.
We ended the month of May having already been on 6 trips, so we decided to take the month of June off of traveling. It was the beginning of this month that I also had an idea! It's an idea which I am still working on today and will launch in the spring and will share more details about on Friday!
7. San Diego, July, 2019
This trip was a great reminder that family trips with other families are always worth doing! It's so fun for the kids to have other kids to play with and usually means some more chill adult time for the parents. I was also reminded how important it is to make sure kids get enough sleep, even on vacation. Or maybe it's just my kids! They become totally different humans when they're overly tired!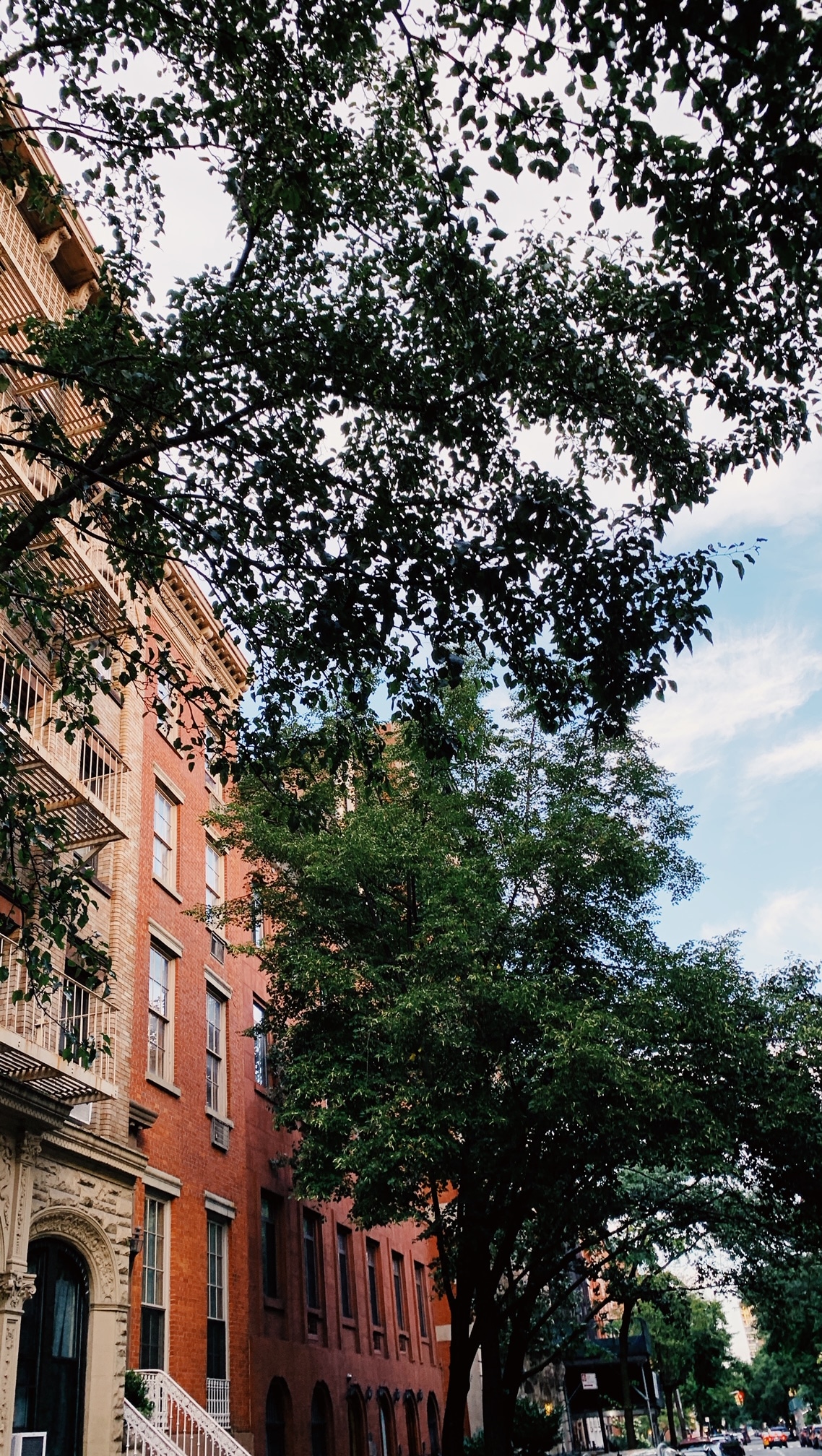 8. New York City, July 2019
This trip was an unexpected stop on the 12 trips in 12 months tour that came about after my June realization. I spent 48 hours all over the city, rarely in a linear form, scouting offerings from different stores, meeting with pattern makers and manufacturers and going to a huge textile trade show... followed by a much smaller, more manageable one. It reminded me so much of my earlier career days and was fun to be in the city by myself, learning new things at rapid speed and trouble shooting what felt like one challenge after the next. I learned that it feels really, really good to learn new things when you  have been doing the same thing for a long time, even if it isn't easy.
9. Sonoma, September 2019
I can't remember exactly when I applied for The Huddle. My friend Liz emailed me asking if I knew of anyone that should apply and immediately I was like, "ME!". Saying yes to The Huddle is going down as one of the top 10 decisions I made this year. It changed the way I think about a handful of important things, allowed me to make new friends and relationships, and taught me so much! I still go back and read my notes from the weekend as a refresher! Plus, after weeks of consecutive triple digit heat in Austin, morning runs in California wine country were so good for my soul! I learned from Sonoma that I can prioritize myself and my work and still be a great mom. (Me and one of my roomies and a couple other gals snuck a way for a quick wine tasting one afternoon! How can you not?!)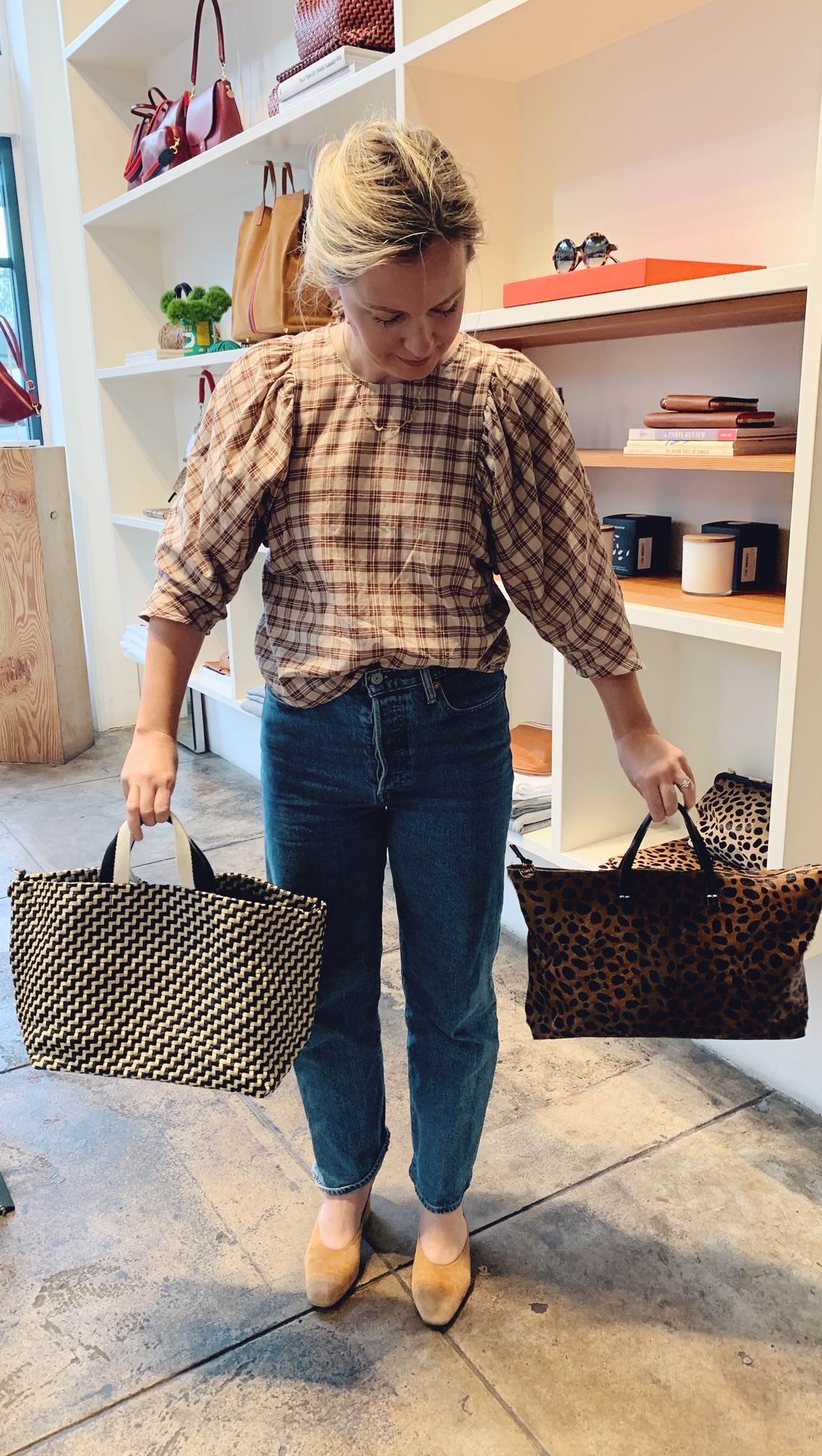 10. Los Angeles, October 2019
You might be on to a travel theme here. This trip, like the last two, was also a work trip-- this time to meet with different west coast manufacturers and check out some dye houses, printers and fabric showrooms. When I had an idea for a new business in June, it required me to re-allocate all of my resources. That meant that I pressed pause on traveling for the rest of the year, other than necessary work trips. I learned on this trip to go with your gut. After a few other meetings, I met with one manufacturer, knew it was the right fit, cancelled the rest of my day and booked an earlier flight home. Two months later, I know it was the right move. (And no, I didn't buy a bag! It's just literally the only trip I have that's not of fabric from this trip!)
The most important part of this recap? 12 trips in 12 months was actually 10 trips in 12 months. I set this adventurous goal knowing that I needed something to shake me out of my routine and give me space to reimagine my career for the next decade. I also feel most creative and have my best ideas while traveling. It really was exactly what I needed for this. We've already got two big trips planned for 2020 and are of course open to more! Travel and adventure are such core values for our family so even though we didn't quite make it on all 12 trips this year, we've got plenty of fun in store for next year!
PS. Where should we go?!