03/09/2018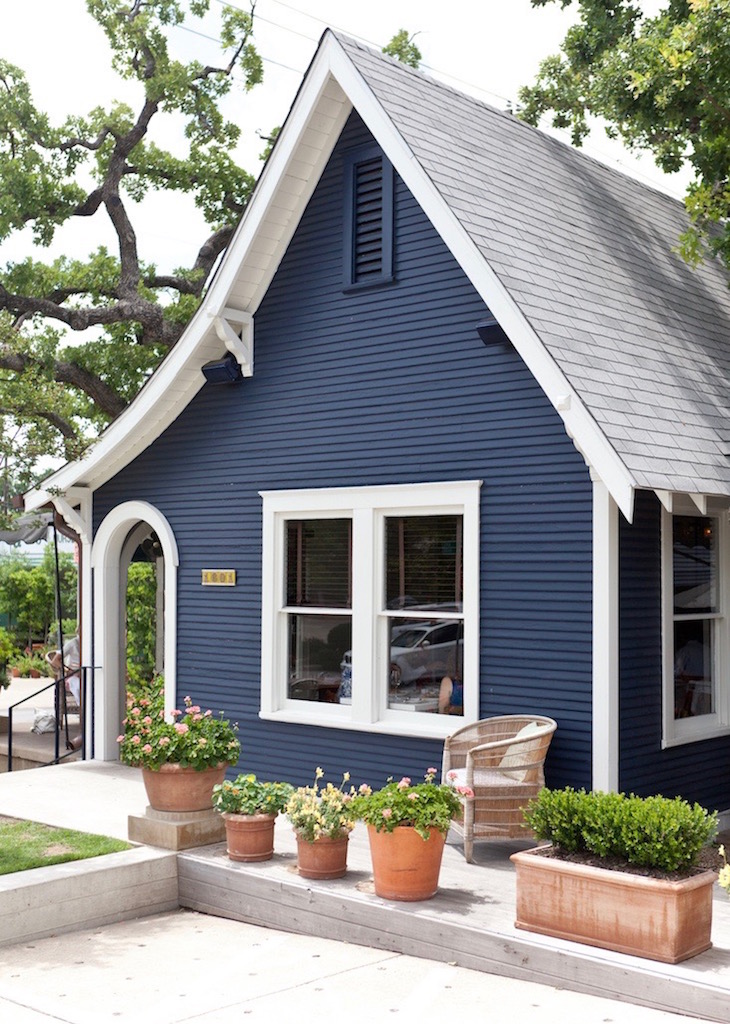 The weather is warm, the trees are sprouting leaves, and all major airlines have doubled their service into Austin for the next week which can mean only one thing: SXSW is upon us!  The next few days on my calendar are a mix of parties, speaking engagements (The Pinterest House + Create Cultivate!), and meeting with colleagues and clients who are in town for the week.  With respect to the latter, I feel like there's always a long pause in my mind when someone asks where we should meet, followed by the contemplation of which spot makes the most sense.  Easy parking? Menu options? Instagrammable ambiance? Wi-fi?  It depends on the meeting, but these ten Austin spots never disappoint!  (Did I miss any of your favorites?! Let me know in the comments!) Now don't mind me while I contemplate uber vs. parking for the next 5 days…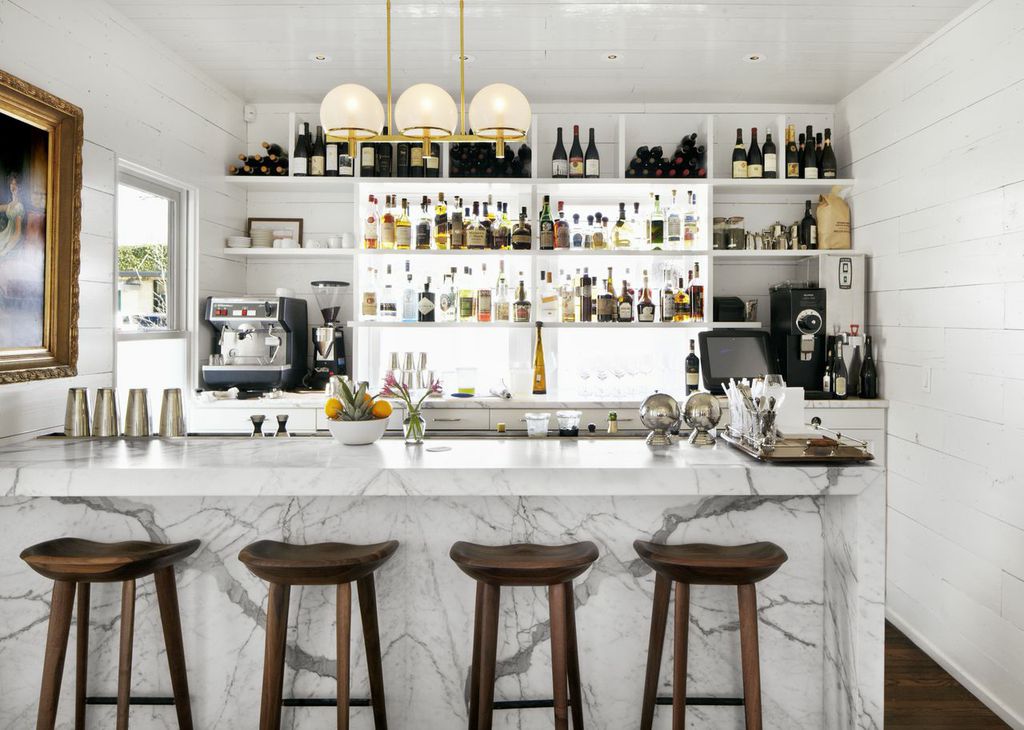 (images via Josephine House + Local Sugar)
Josephine House: There's a very good chance that this is not your first time hearing about this place and for good reason. It's the food you want to eat for every meal married with the coziest spot that you never want to leave.  The rice bowl is my favorite, ideally paired with a glass of rosé.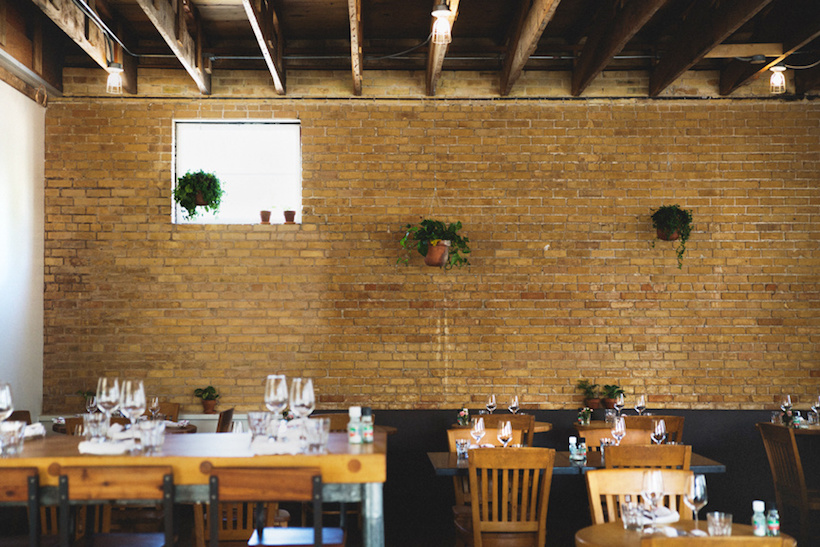 (image via Texas French Bread)
Texas French Bread: The menu is simple, but you can't go wrong with this staple for breakfast, lunch, or dinner.  (Side note: I ordered their Thanksgiving pies this year, too and they were so yummy!) I love their smoked trout nicoise salad.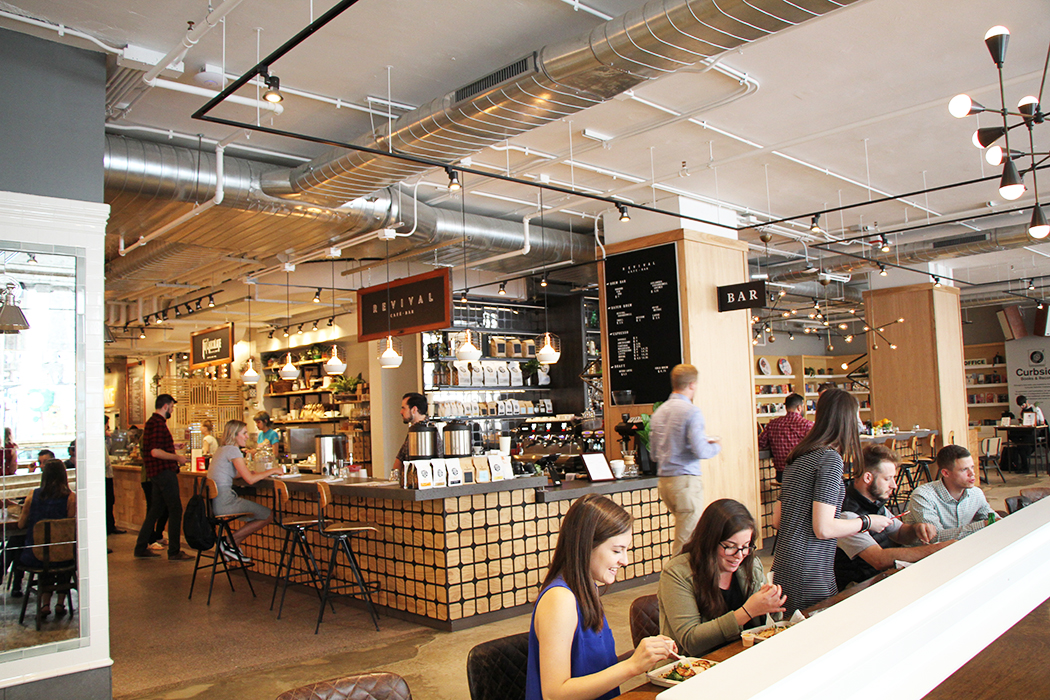 (image via Fareground)
Fareground: This sprawling food hall is home to some of Austin's best eateries, in bite-size form, with plenty of space to spread out, close a deal or just catch up. Dine at Dai Due, Easy Tiger, Ni Kome, Contigo and more!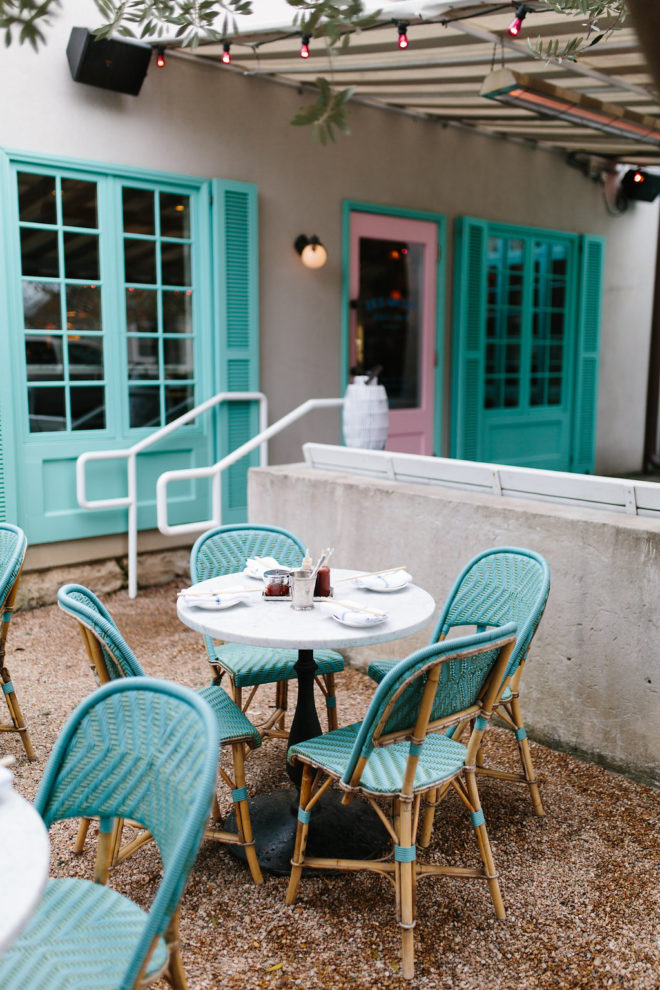 (image via The Effortless Chic)
Elizabeth Street Cafe:  Come hungry because it's impossible to choose just one menu item and is best to come with friends so you can sample family style.  There are too many favorites to even list here, but let's just say start with the fried chicken bahn mi and the shrimp and avocado spring rolls.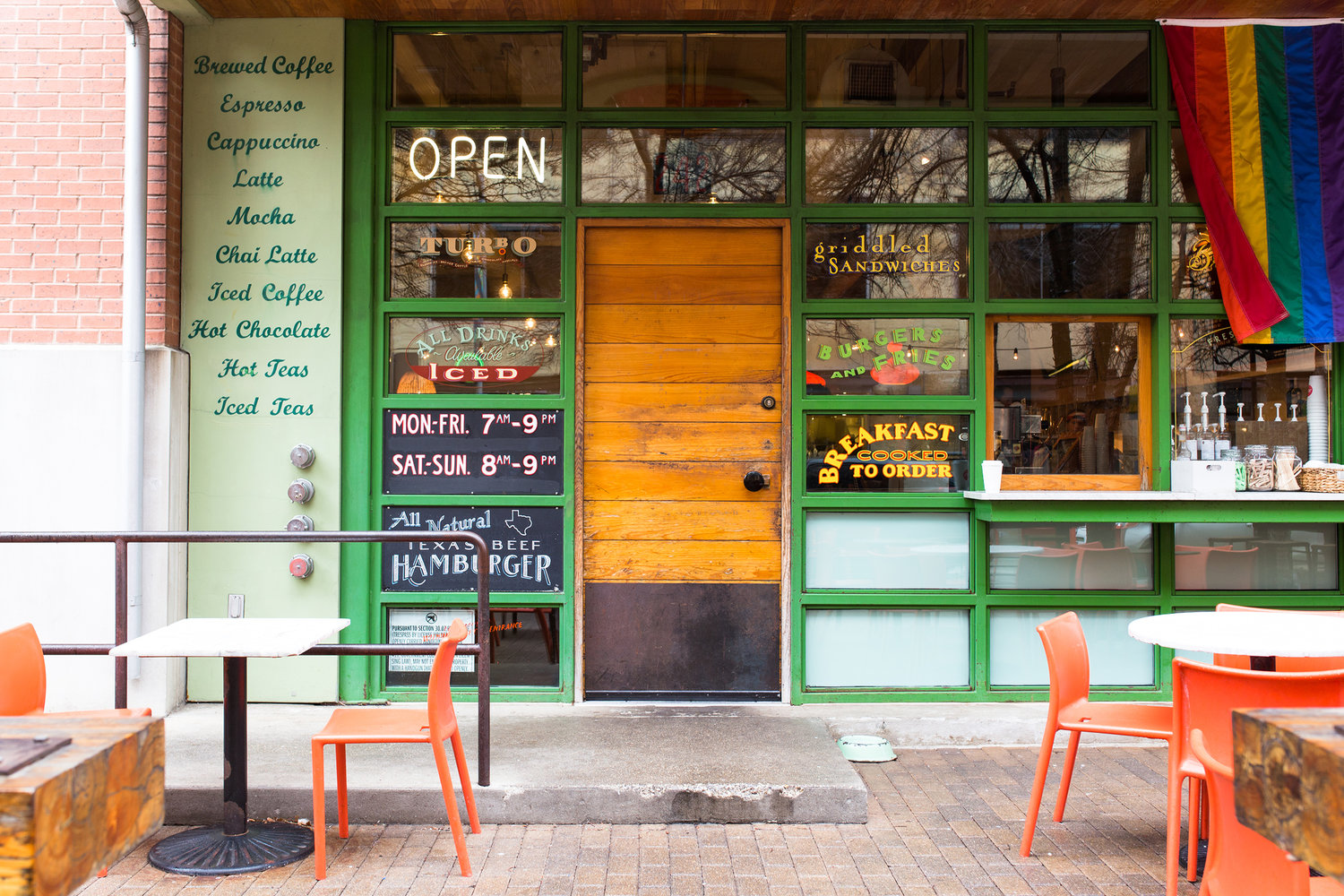 (image via Jo's Coffee)
Jo's Coffee on 2nd Street: I lived near the South Congress location circa 2005 + 2006, so it's near and dear to my heart, but the 2nd street location is better for meetings.  There's an indoor seating area for beating the heat and you won't have to dodge the tourists taking photos next to the 'I love you so much' wall.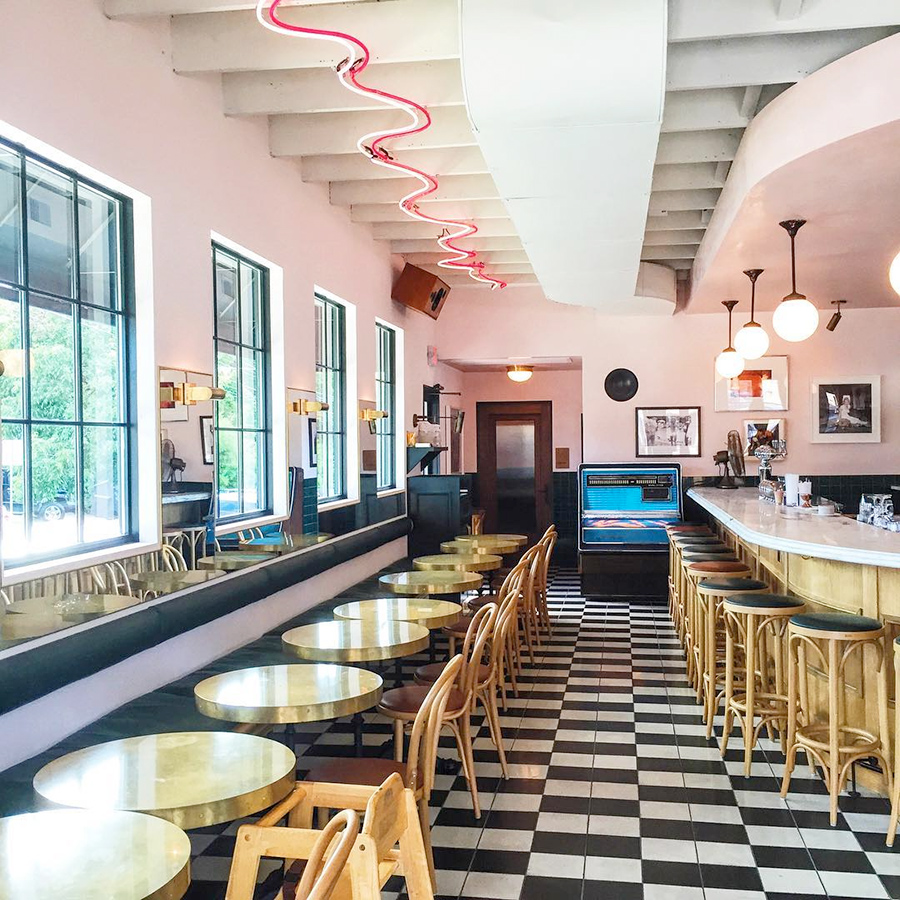 (image via Hyhoi)
June's: I love this place!  Part of my wants to move into this pink-walled space with green banquets and all of me wants to eat here for every meal.  I try to talk anyone that I dine with into the fried chicken sandwich because life is too short to eat only salads and it's just so good!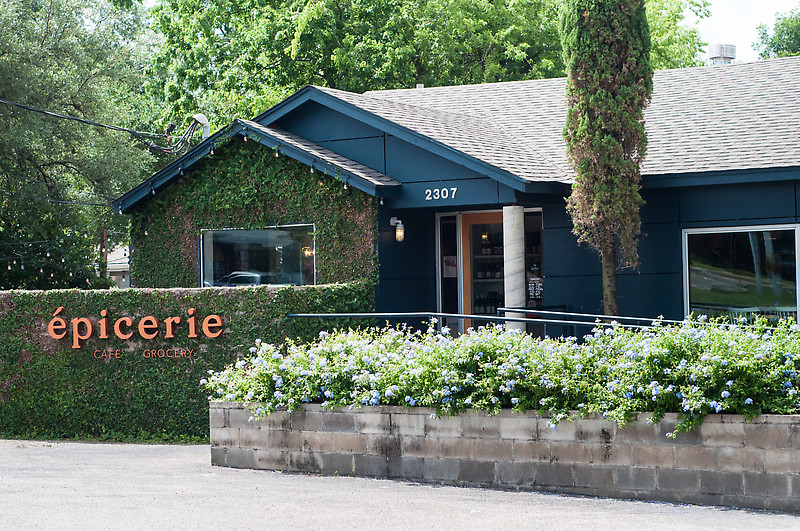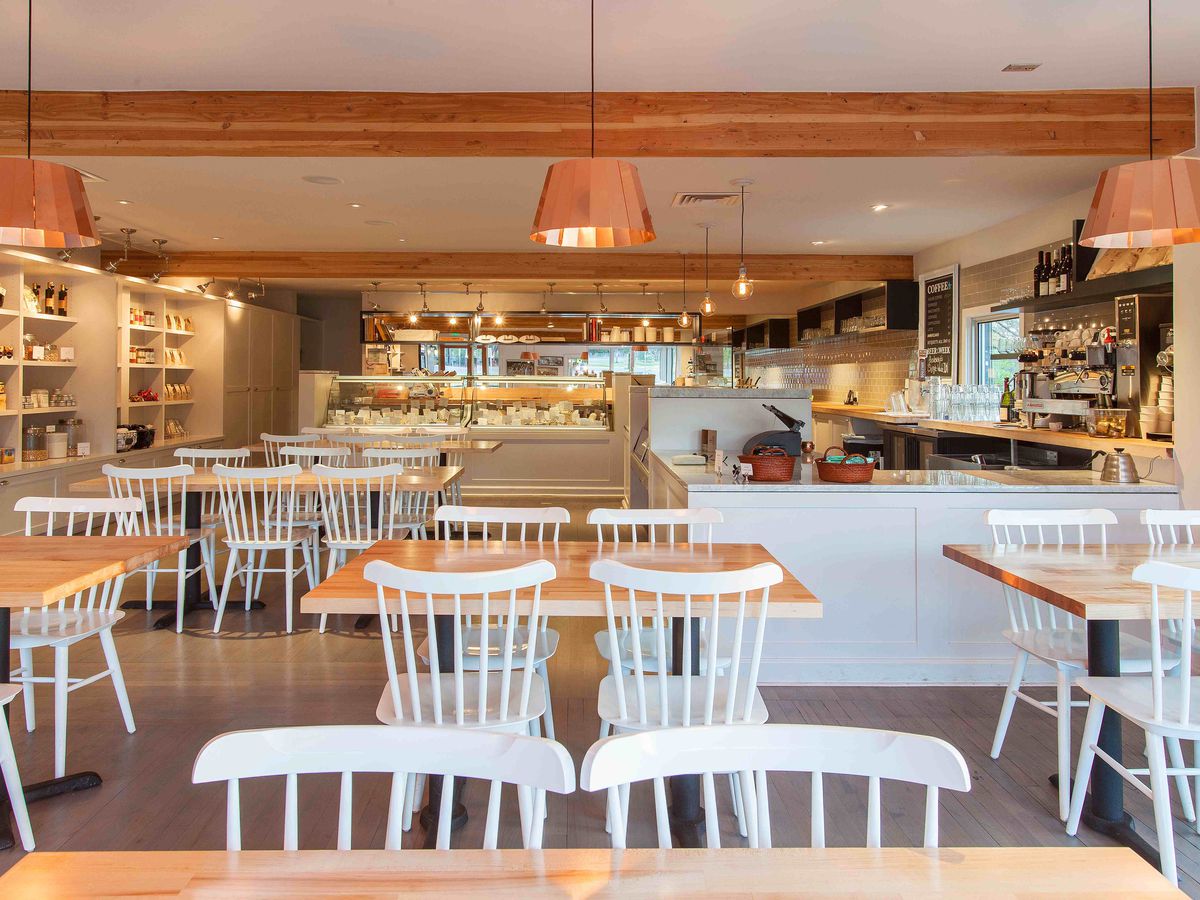 (images via Star Chefs + Eater)
Epicerie: Austin has a thing with yummy, laid back spots nestled into cute houses and I'm not mad about it.  It's super cozy french fare here and it's all delicious– especially the pastries and coffee for breakfast.  The salads are perfect if you're craving something lighter.
(image via Paper City)
Ramen Tatsu-ya:  The gold standard of ramen if you ask anyone in ATX.  If you've never been it's kind of a rite of passage that you don't want to miss.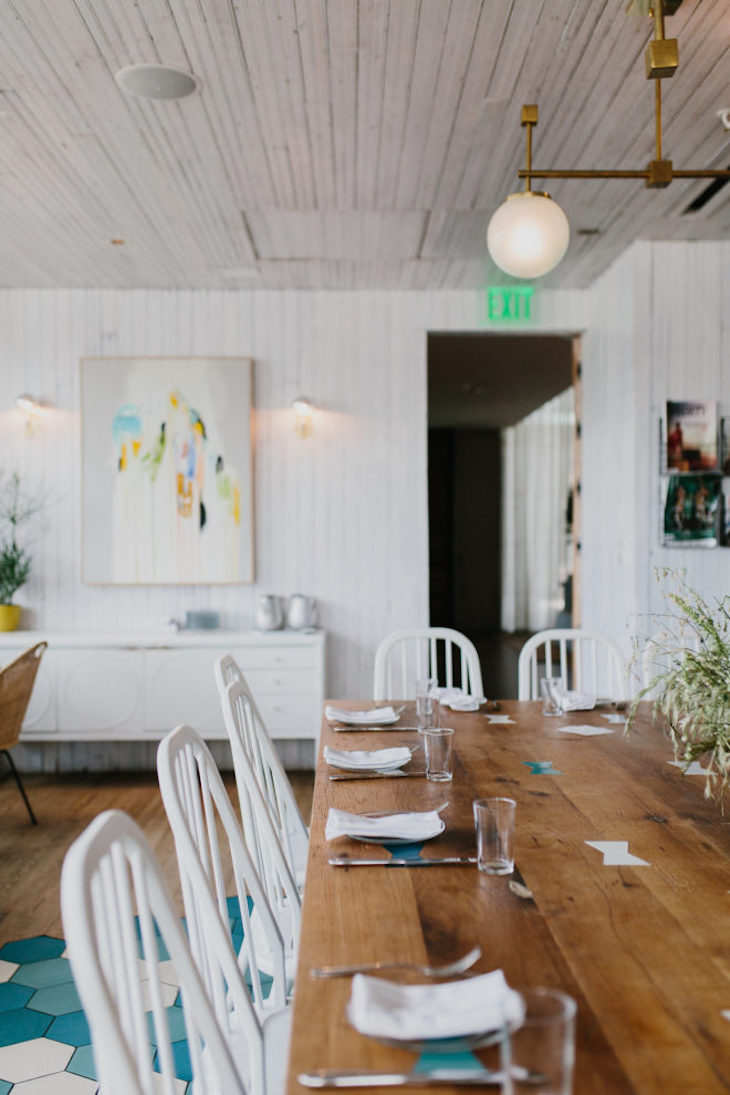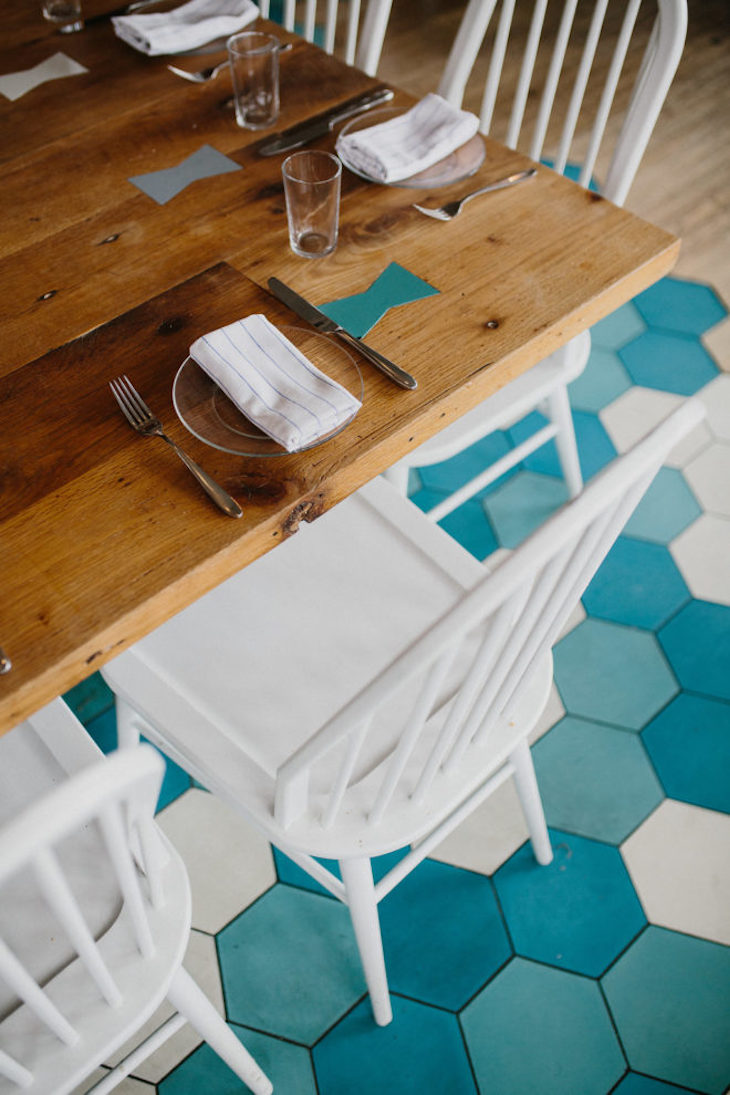 (images via The Effortless Chic)
Cafe No Sé: I have been here more times than I can count and for good reason.  Let's start with the wifi and gorgeous work space right next door in the hotel lobby, followed by the shiplap and chic tile decor and last, but never least, the mind blowing pokè bowl.  Not sold yet? There's easy parking in the garage below and valet at the door. This one checks all the boxes.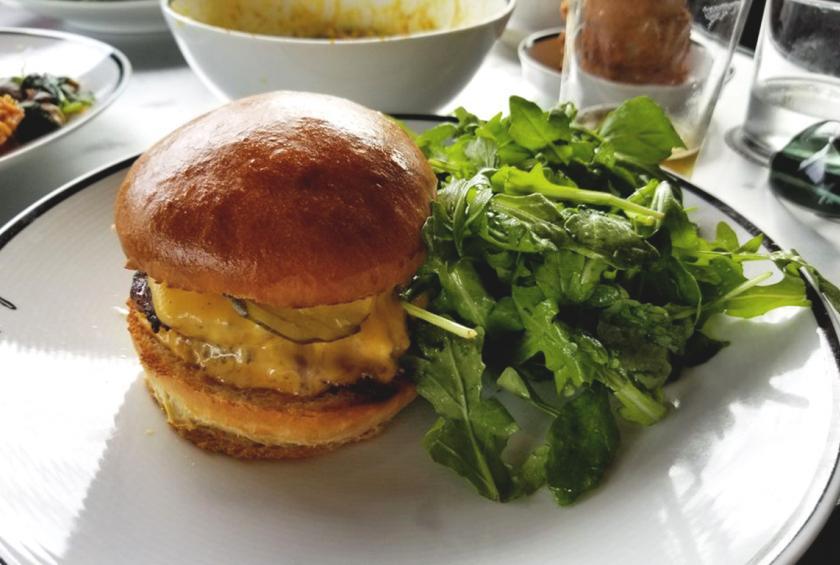 (images via The Honest Shruth + The Daily Meal)
Bon Homie: We used to be walking distance to this spot in our rental and actually celebrated our TEC team holiday dinner here this past year.  It's so good!  Craft cocktails paired with the best burger I've ever had in my entire life!  They're actually known for the their rösti-style shredded potato pancakes with various toppings to make your mouth water, but the salmon bowl at lunch time is also pretty incredible. Can you tell I've been here a time or two?
Happy dining friends and good luck dodging the traffic this week if you're in town!