04/08/2020
Ready to get your hands dirty? Us too! Keep reading for some seriously enviable backyard before and afters…
Spring in Austin right now might look different than years past, but it's still the most gorgeous time to be in the state of Texas. The wildflowers are blooming, the weather is warm and I'm looking for every single excuse I can find to get my kids (and myself!) out of the house. We've been doing yard work on the weekends and dreaming of some small outdoor projects we can do while we are all home. If you're looking for outdoor projects of your own, keep reading for some seriously enviable backyard before and afters. Some are large in scale, but some you could easily do this weekend! No need to brave the store either. You can get supplies delivered from both Build.com and Home Depot right now. (Also, if you want to see the real nitty gritty before photos of our yard from construction, see here!) 
This is so genius and so easy!  You can actually buy all kinds of concrete tile look-alike stencils like this one online.
(via Steffys Pros and Cons)
I have been in search of the perfect playhouse for the girls and while I don't think we are going to be building one custom, this one from Emily is pretty dreamy.
(via Emily Henderson)
My first thought when I saw this? How is it even the same space! The lighting, the overhang, the updated railing– it's all so perfect!
(via Livvy Land)
I have playhouses on my mind in a major way and this update is so great!
(via Winter Daisy)
I think one of the hardest parts about outdoor space is figuring out how to break it up into different moments. This fire pit moment is perfect for this corner spot!
(via  Pretty Prudent)
I love how this space isn't huge, but they were able to make such great use of what they have. My kids would love this so much!
(via Real Estate AU)
So genius! I love that putting the planters on the fence keeps them high and away from a lot of little critters, but also saves valuable space for people looking to make the most of their yard or patio space.
(via Thrift Diving)
Little corner nooks are my favorite and this one turned out sooooo dreamy!
(via Castle Hill)
Can you even handle this reveal?! That tile is such a major moment and that lighting is everything.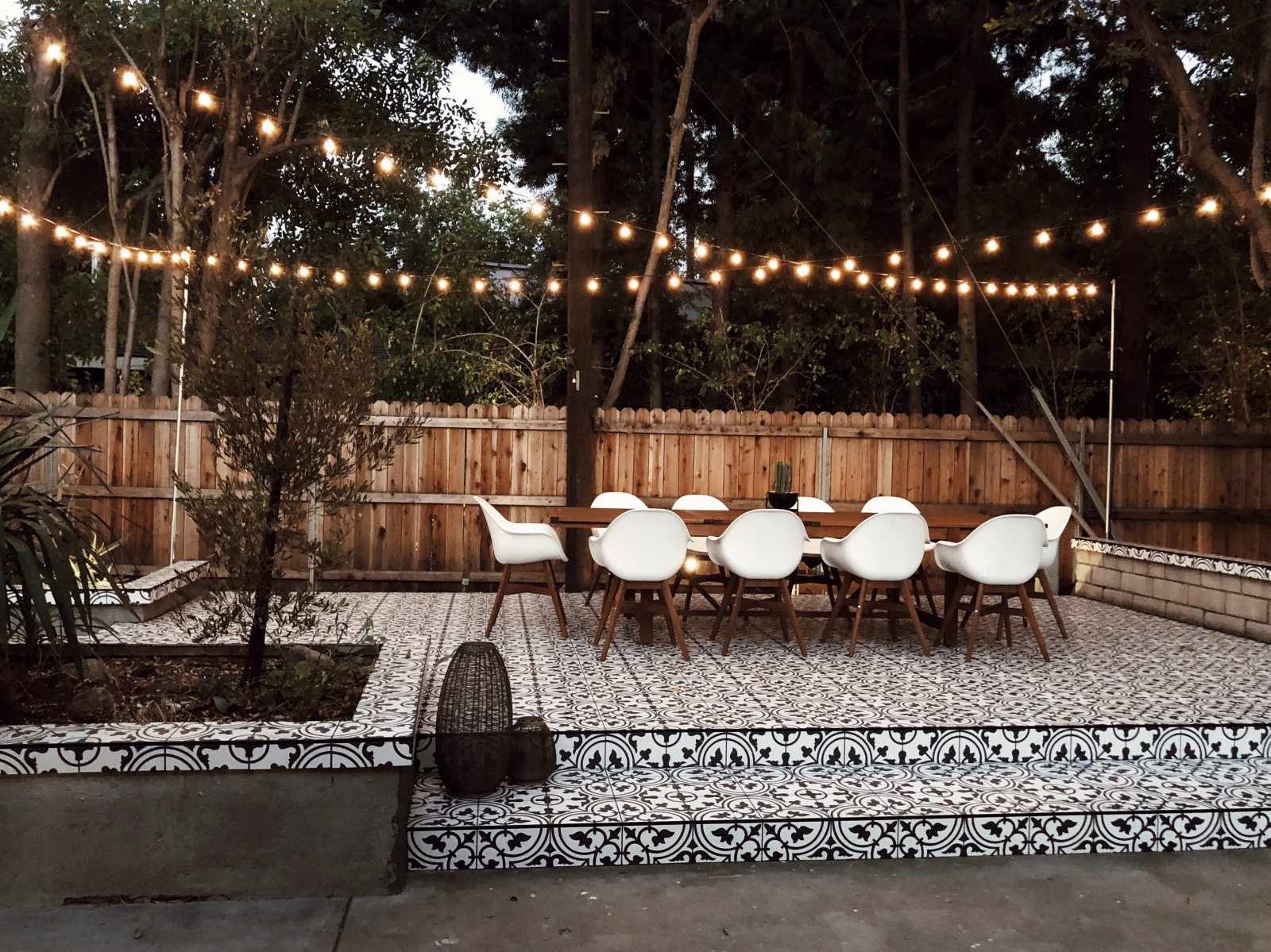 (via Sivan Ayla)
Again with the playhouses! I love when people put their own spin on them!
(via Emma Plus Three)
PS. If you enjoyed this post, see more of our own backyard and outdoor projects and inspirations here!
CHECK OUT THESE OTHER GREAT DIY DECOR PROJECTS