Austin is not only such a fun city with great places to stay, amazing things to eat and drink, really fun activities, but it also happens to be centrally located in the country making it a perfect place to gather girlfriends for a bachelorette party weekend! Check out all of my top tips for fun things to do in Austin with your favorite ladies below...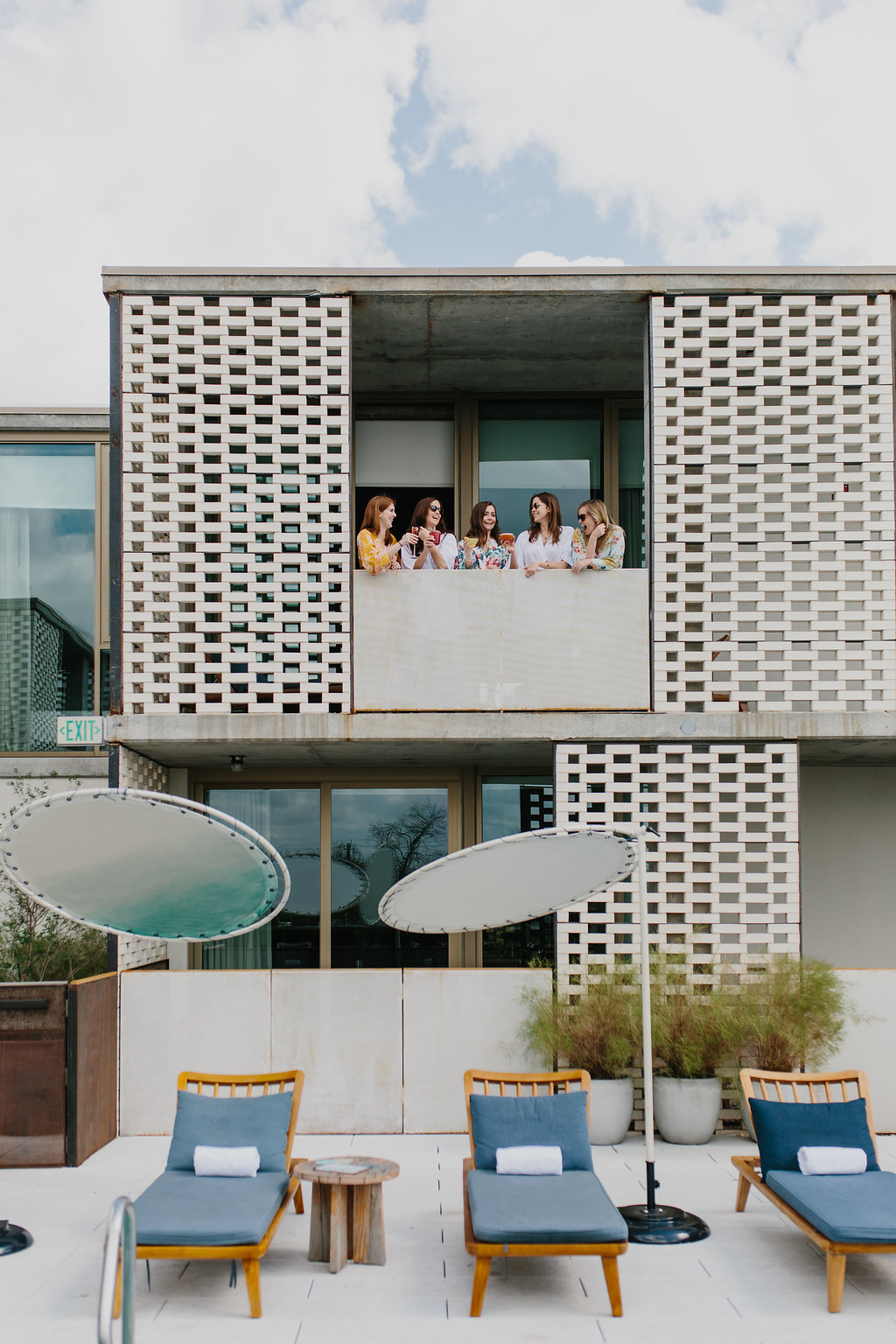 Did you know that females are more inclined to need socialization from other females than males are from other males? The article I read attributes it to our ancient upbringing when the women stayed behind in the village together taking care of the children and tending to the community while the men went hunting and foraging for food. Perhaps it stuck because sometimes a girl has just got to get away. Whether it's a post-graduation trip, a bachelorette party, or for no reason at all, there's no better time for a girls weekend in Austin than the spring! The weather is near perfect, the food is delicious, and there's no shortage of fun things to do. Keep reading for the full Austin bachelorette party guide and be sure to check all things Austin here!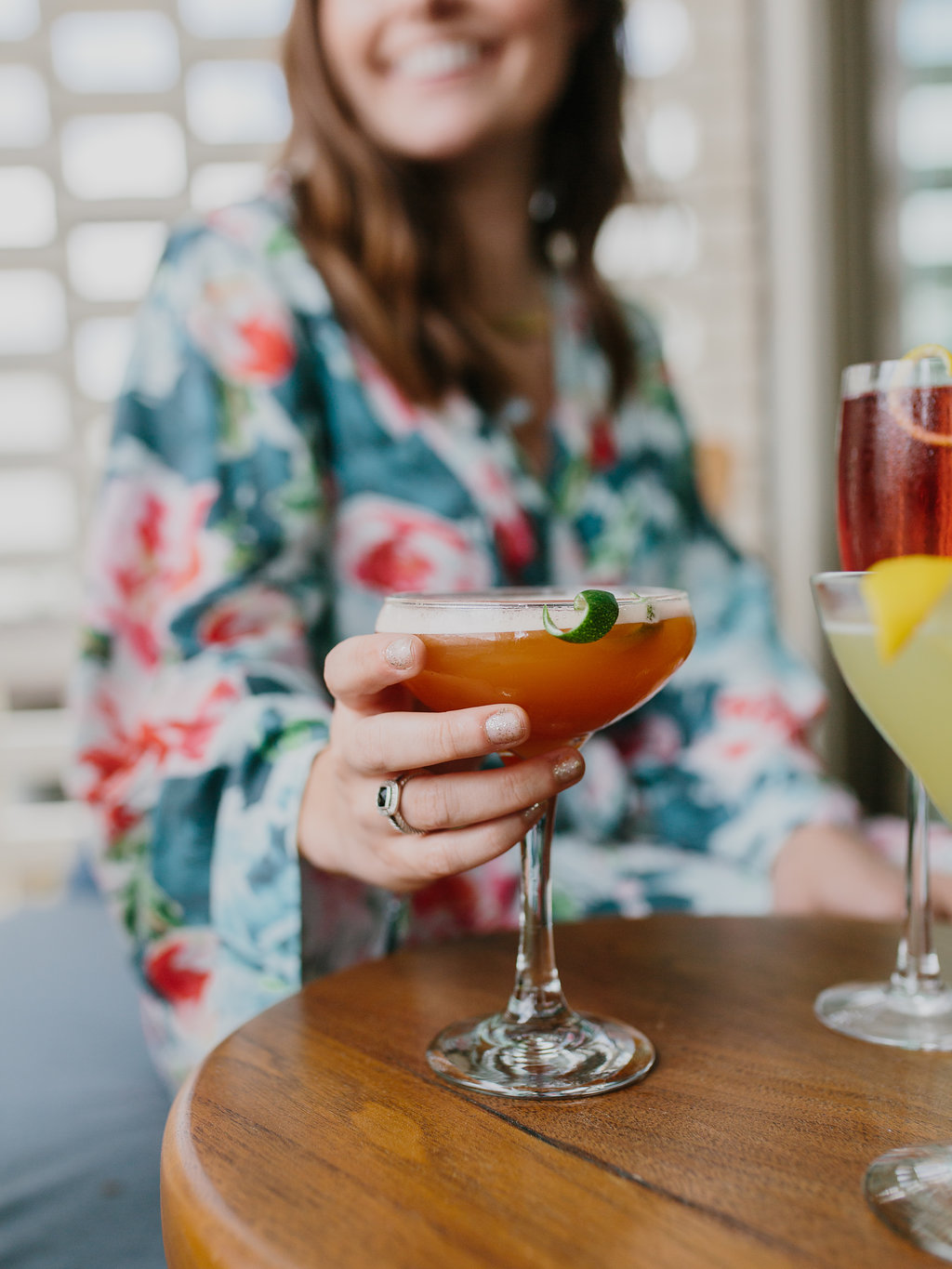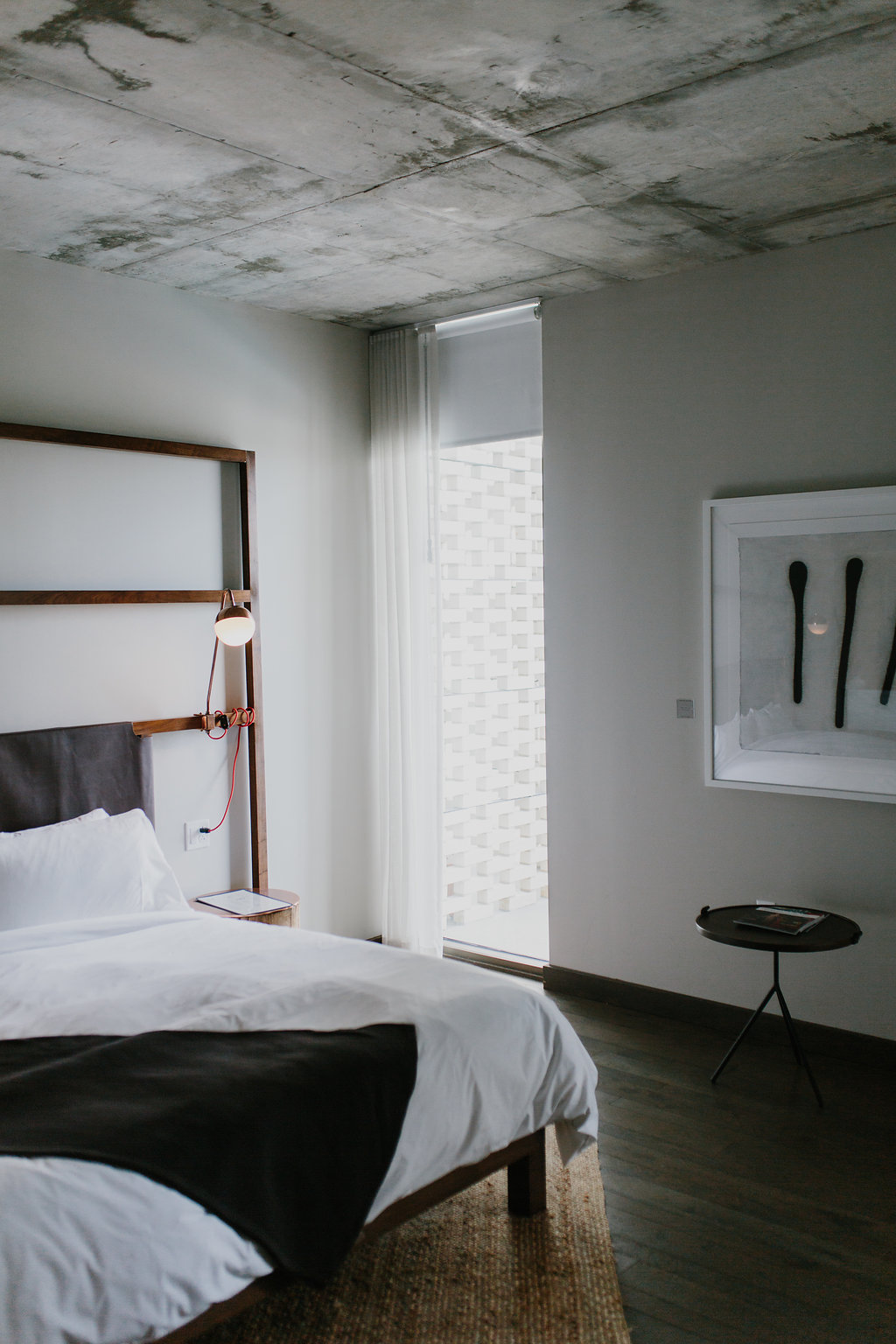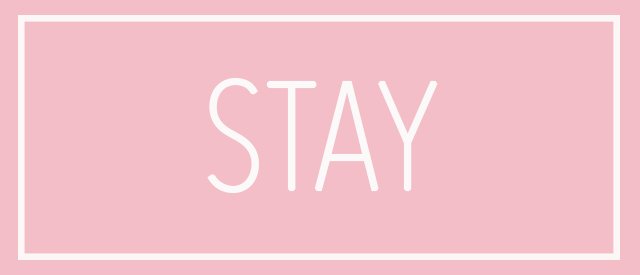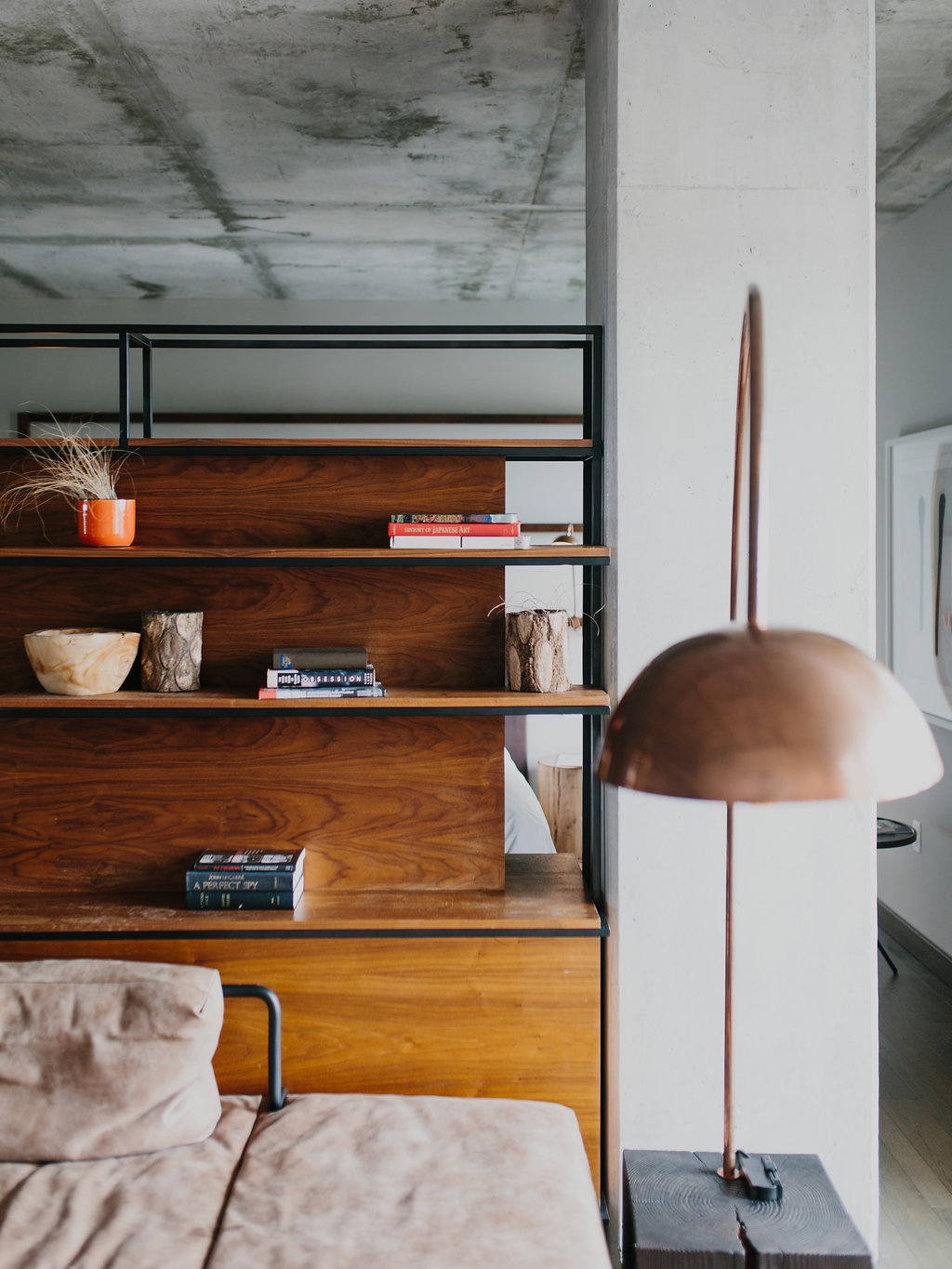 Cool Places to Stay In Austin
Commodore Perry: I recently took my daughters here for a staycation and it was everything I was hoping it would be and more. The grounds are beautiful and lavish, the pool is warm and open 24 hours a day (night swim!), and every bite of food was so delicious! For a real extravagant experience book the LaVerne Suite. This spot is further north and close to campus. It's better for a true relaxation vibe and less of a walk out the front door and see the city vibe, although you could certainly due that via Uber or a rental car.
South Congress Hotel: Located in the heart of 78704 and South Austin, once you arrive here for your girls weekend in Austin, you'll have no need for a car, except maybe the occasional ride Austin pick up to take you to dinner. There's so much on the street to eat, see, and do. The mix of terracota, glazed brick, and brass fixtures is the perfect combination of old and new... kind of like Austin itself. (PS. They have a room called the Bunk Room that has two sets of Queen sized bunk beds, plus a couch in the living area. Plenty of room for your whole crew!)
Hotel St. Cecelia: Similarly located as the South Congress Hotel, this creative artist retreat of a space is nestled in the Travis Heights neighborhood in an old Victorian home, once owned by a descendent of Davy Crockett, king of the wild frontier himself! It's more secluded and quiet than the South Congress Hotel.
Proper Hotel: Designed of course by Kelly Wearstler herself, this high design luxury hotel is right in the middle of downtown Austin with close proximity to so many great restaurants. The in-house restaurant Peacock is not to be missed.
Looking for a lake getaway? This place looks like the perfect spot! Smaller group on a budget? Check out this place!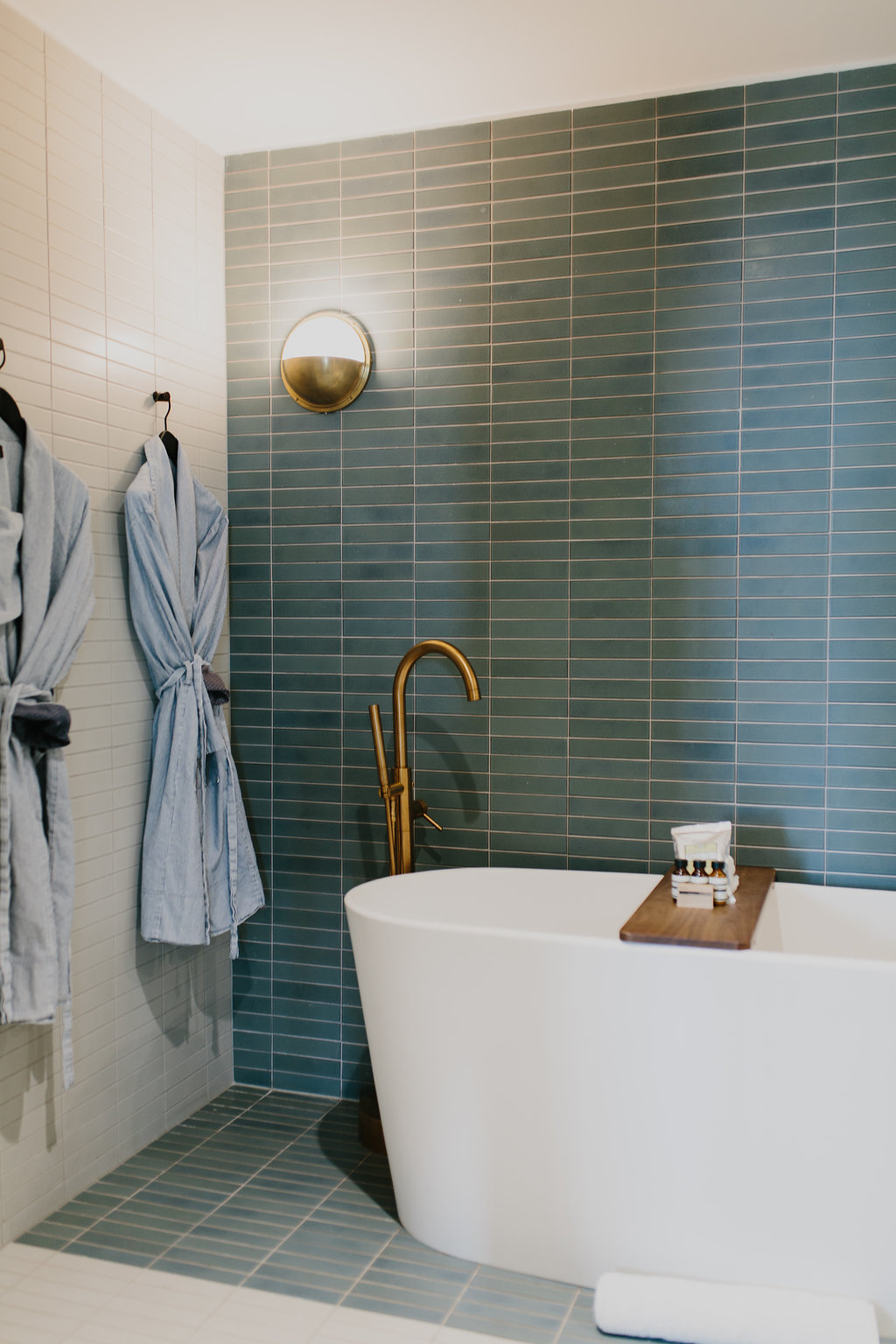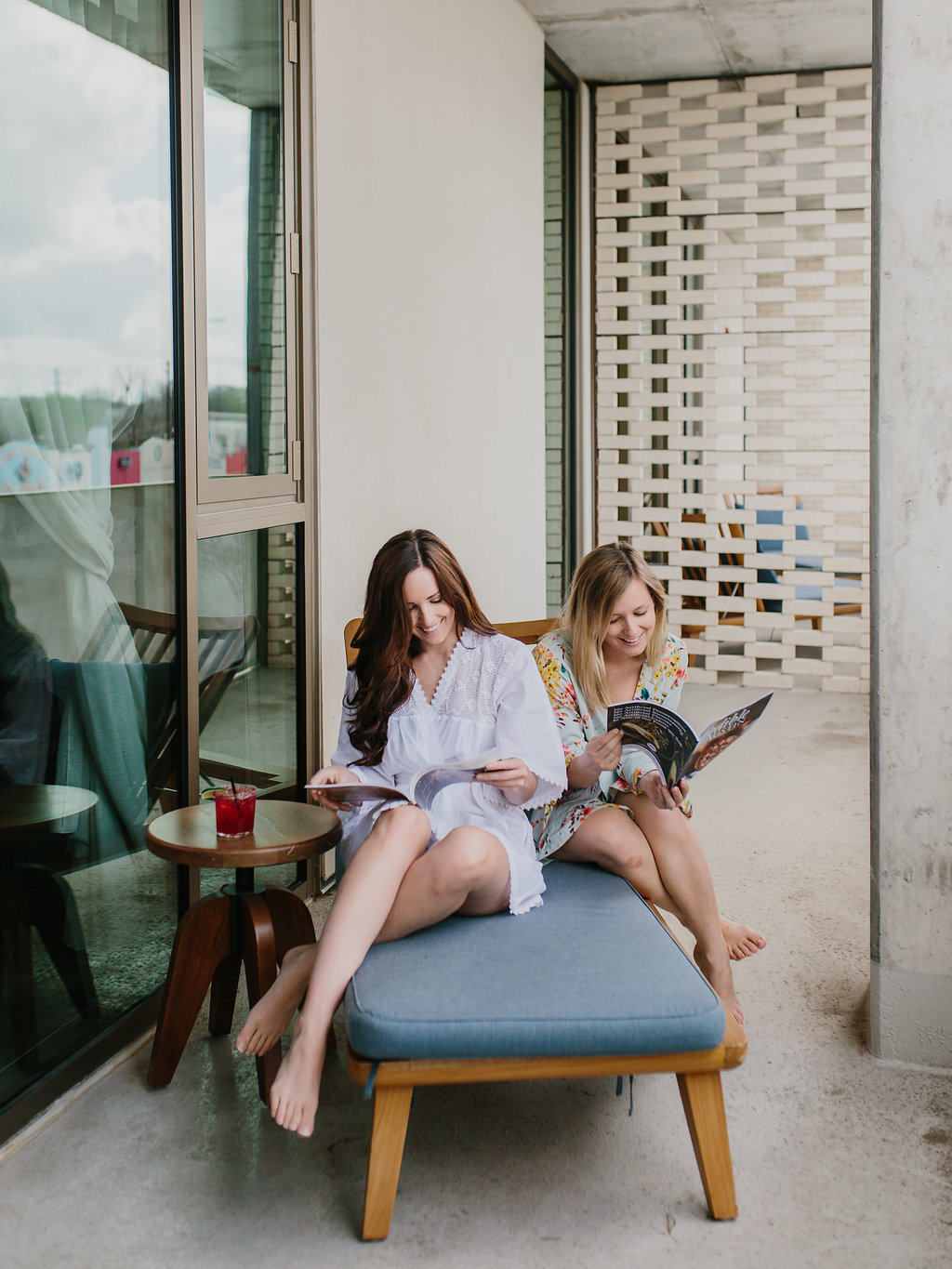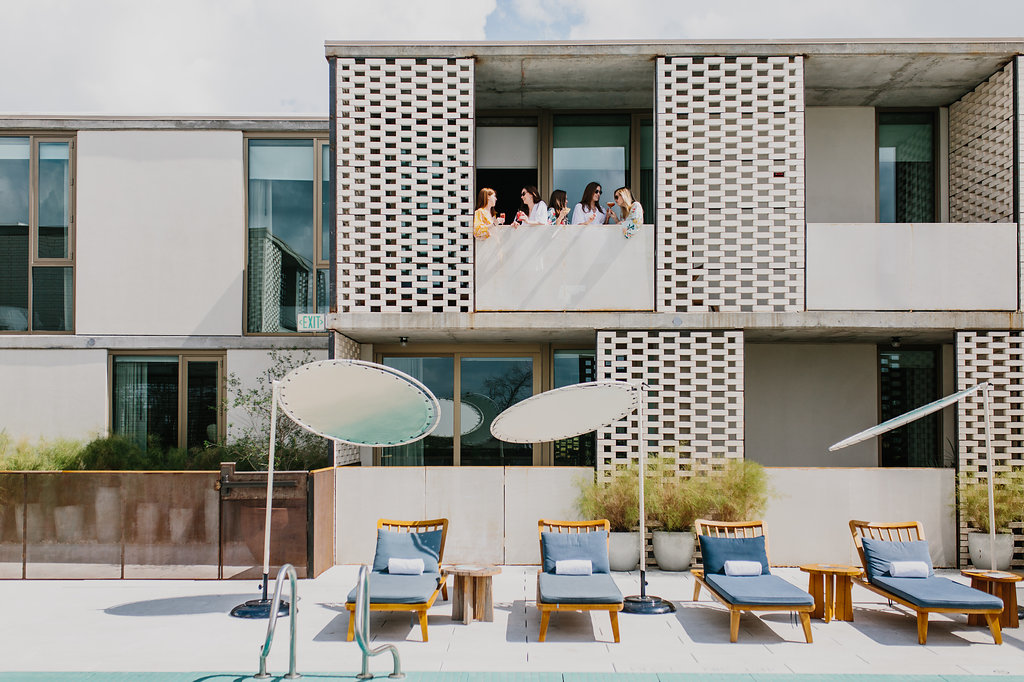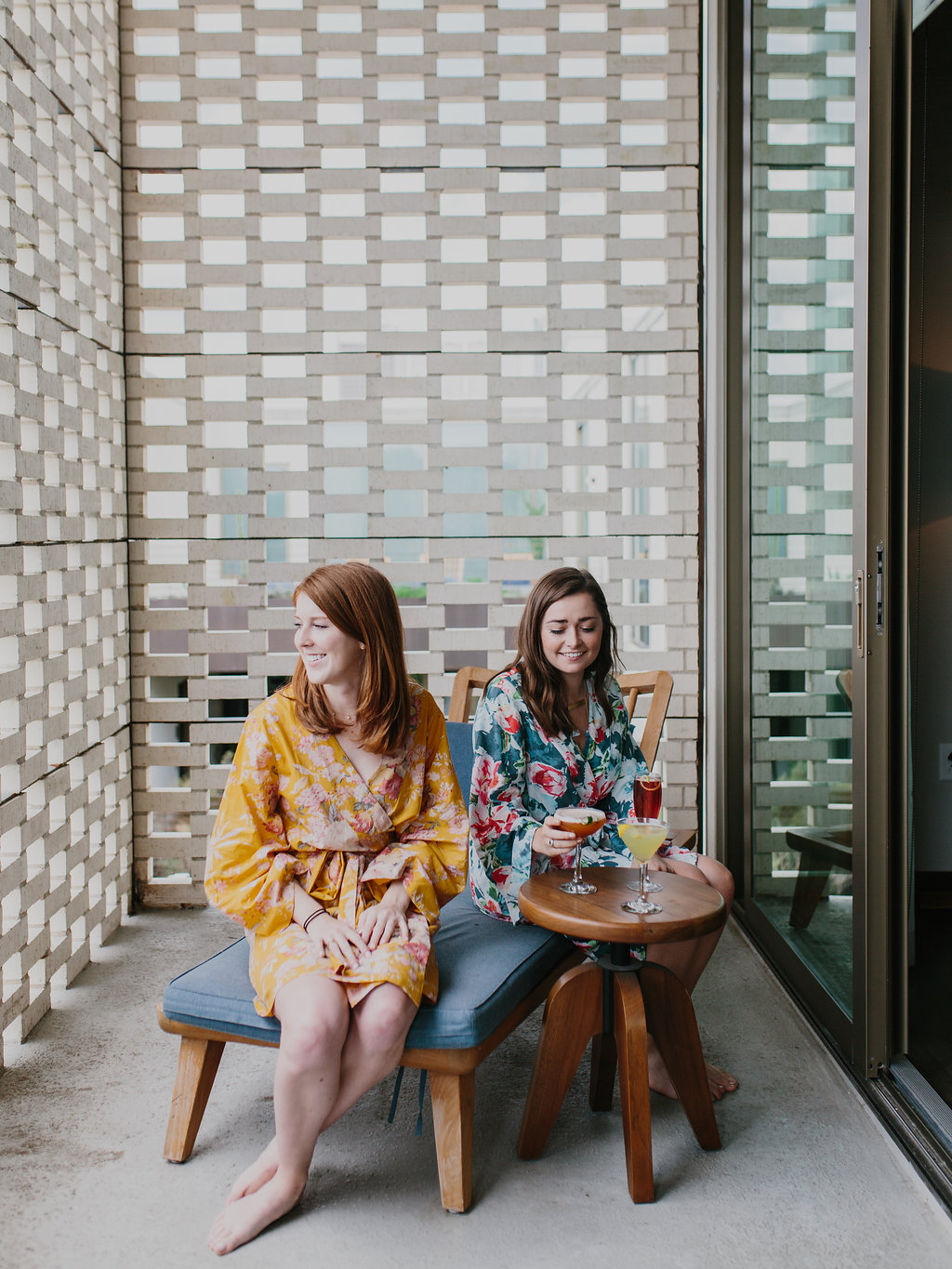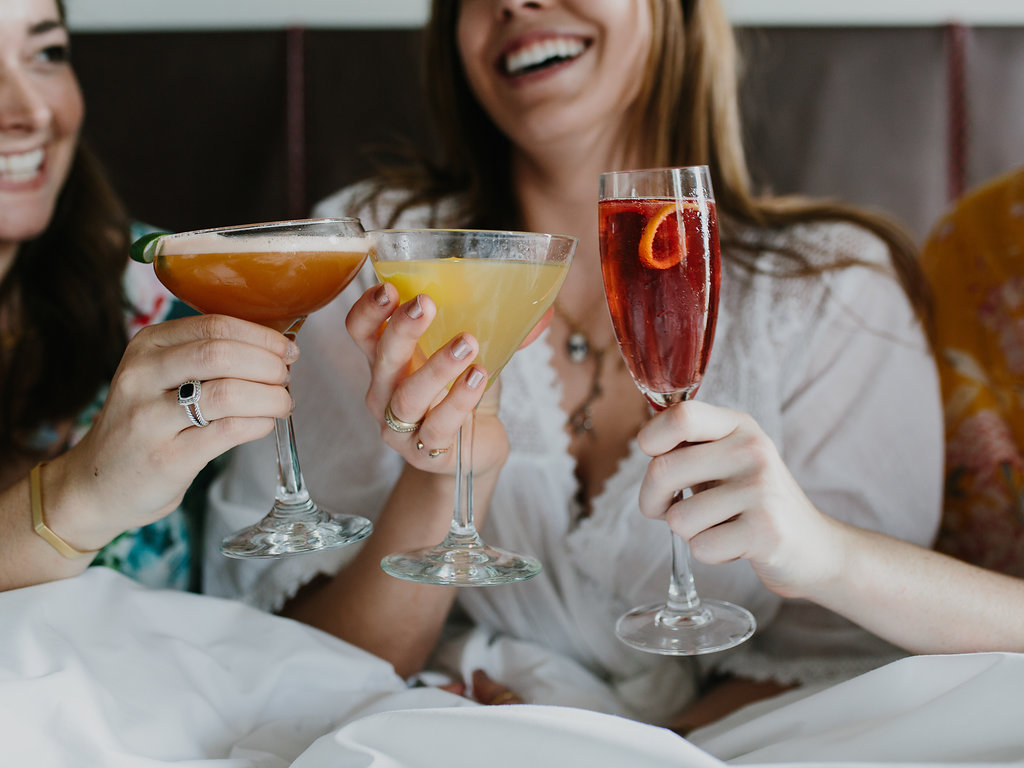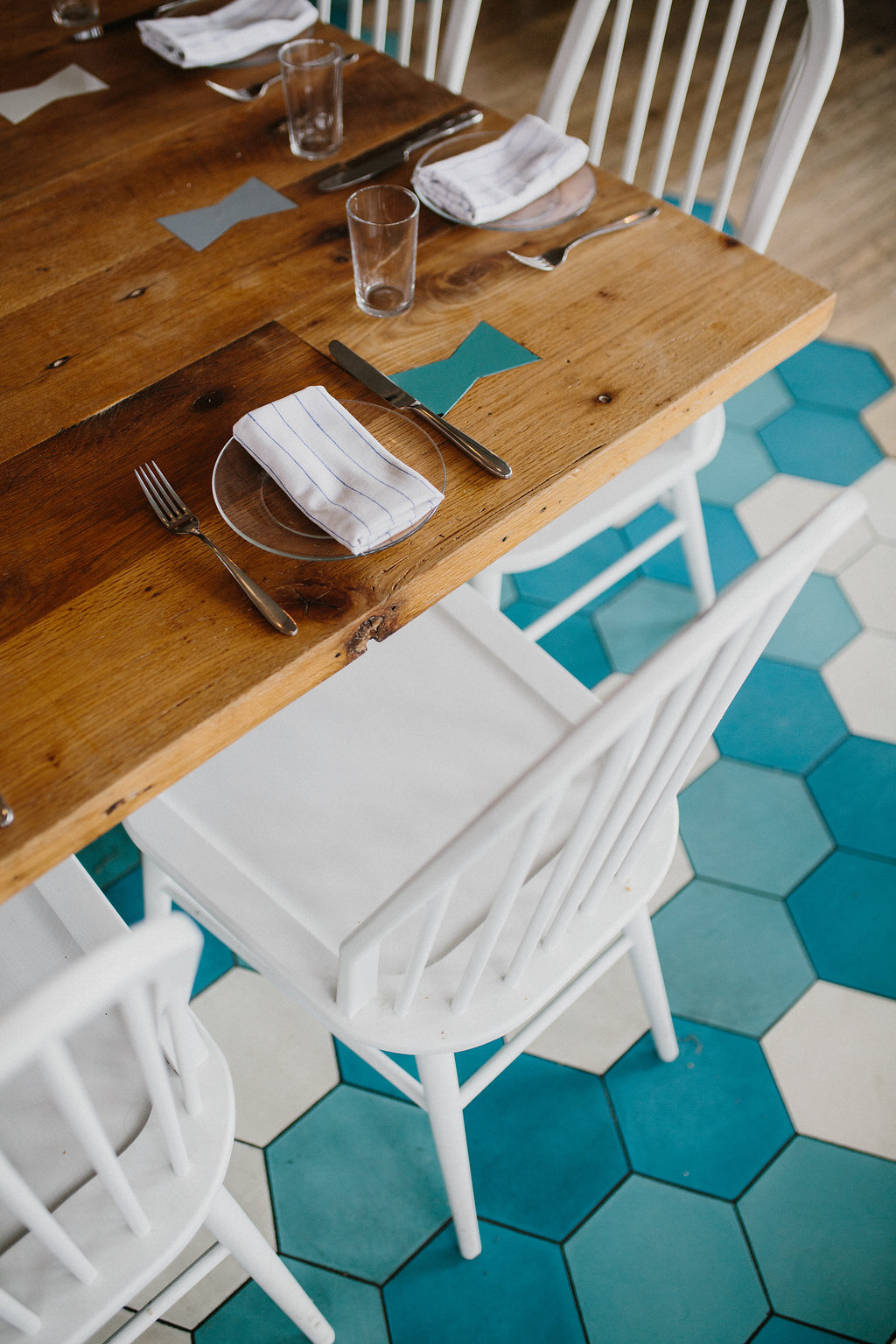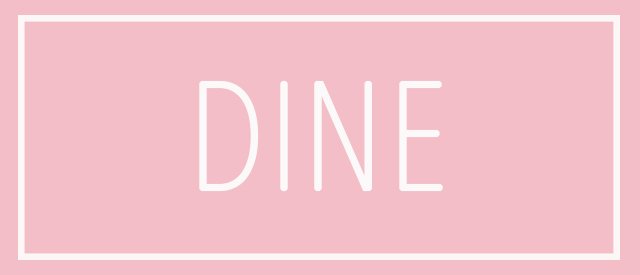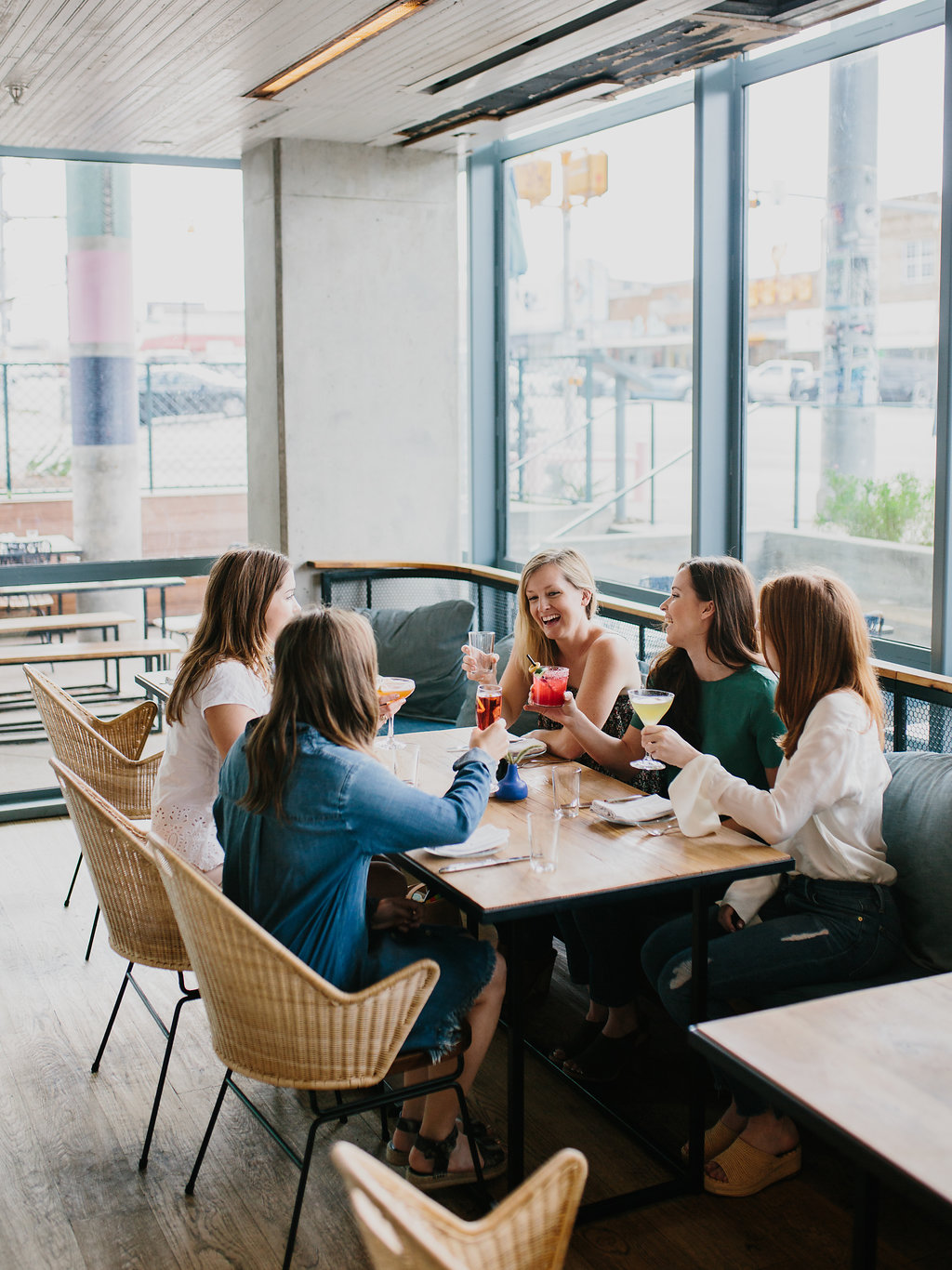 Where to Eat in Austin for a Bachelorette Party
Let's be honest, these things normally center around the food and drinks anyways so this list for your bachelorette party weekend in Austin is extra long!
For Breakfast:
Josephine House: order the huevos racheros and then the lemon ricotta pancakes for the table.
Bird Bird Biscuit has the most delicious biscuit sandwiches.
Veracruz has the best breakfast taco in the city– the migas originales (add bacon!).
For Coffee:
Hotel Coffee at the Carpenter Hotel has delicious coffee, pastries and picnic tables with ambiance to enjoy them at.
Mañana is the perfect spot not just for an afternoon pick me up, but sweet treats, juice and other handy to go items.
Jo's Coffee usually attracts a crowd around their South Congress location for their 'I love you so much' mural. Coffee is great and there are ample locations around town now.
Two Hands is a more recent coffee shop on South Congress with the coolest blue tile exterior and killer oat milk lattes and peanut butter and jelly cookies.
For Lunch
Elizabeth Street Cafe is French Vietnamese and soooo good. One of the best almond croissants I've ever had, too!
June's All Day has the best wine list and a super cool ambience. They also do a fried chicken sandwich that is just too good for words.
Café No Sé's poke bowl is my favorite and I'm counting down the days until I can drink another Lion's Tail here-- a whiskey cocktail that is soooooo good.
For Dinner
Matt's El Rancho for fun tex-mex and generous margaritas in a loud and lively spot.
Contigo on the east side for a great patio and delicious food and cocktails.
Uchi for the best sushi in Austin. Don't miss the hama chili, the hot rock or the shag roll!
Comedor for the seafood tostada and the best housemade tortillas! Be sure to reserve a patio table!
Justine's for the most fun you'll ever have at dinner!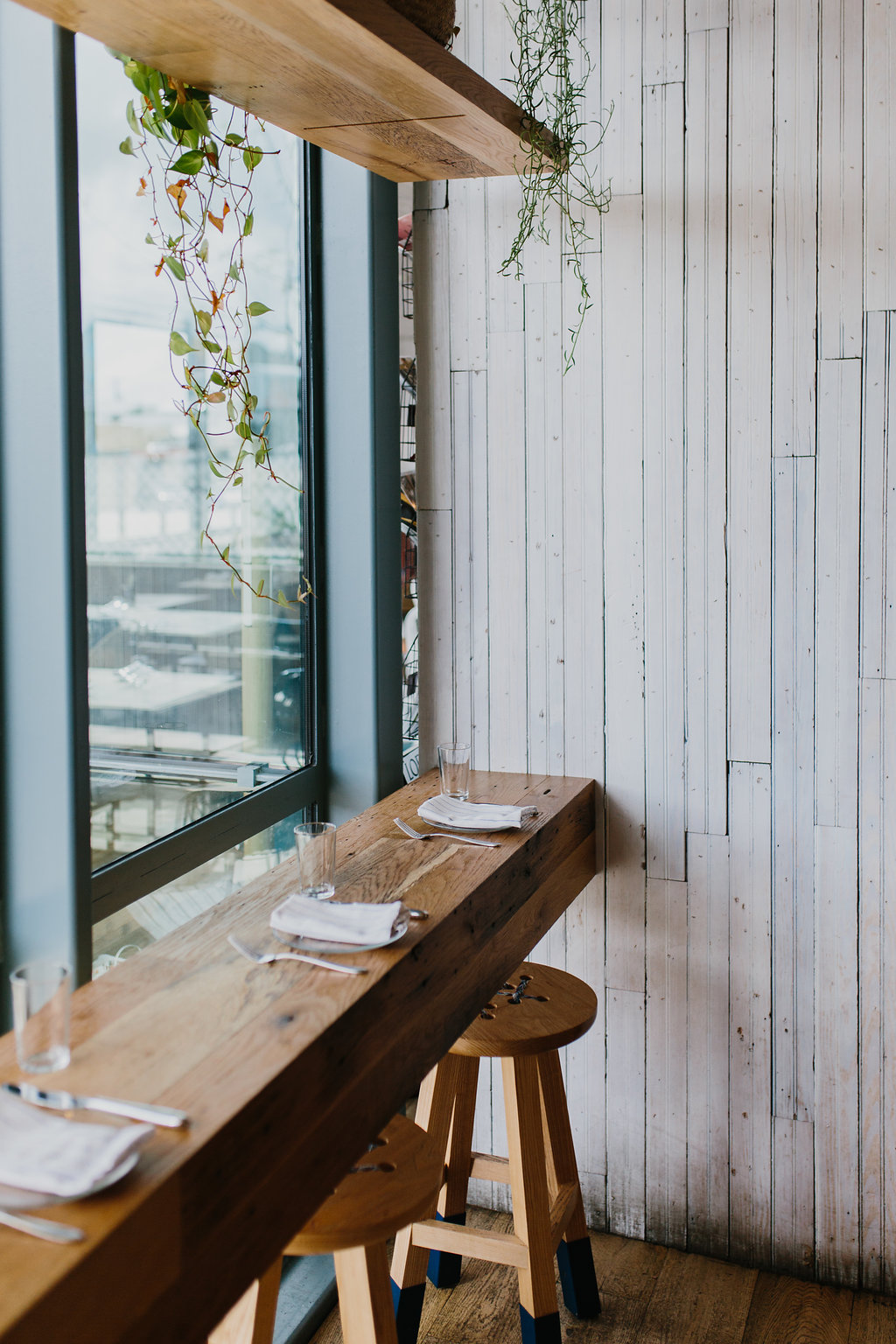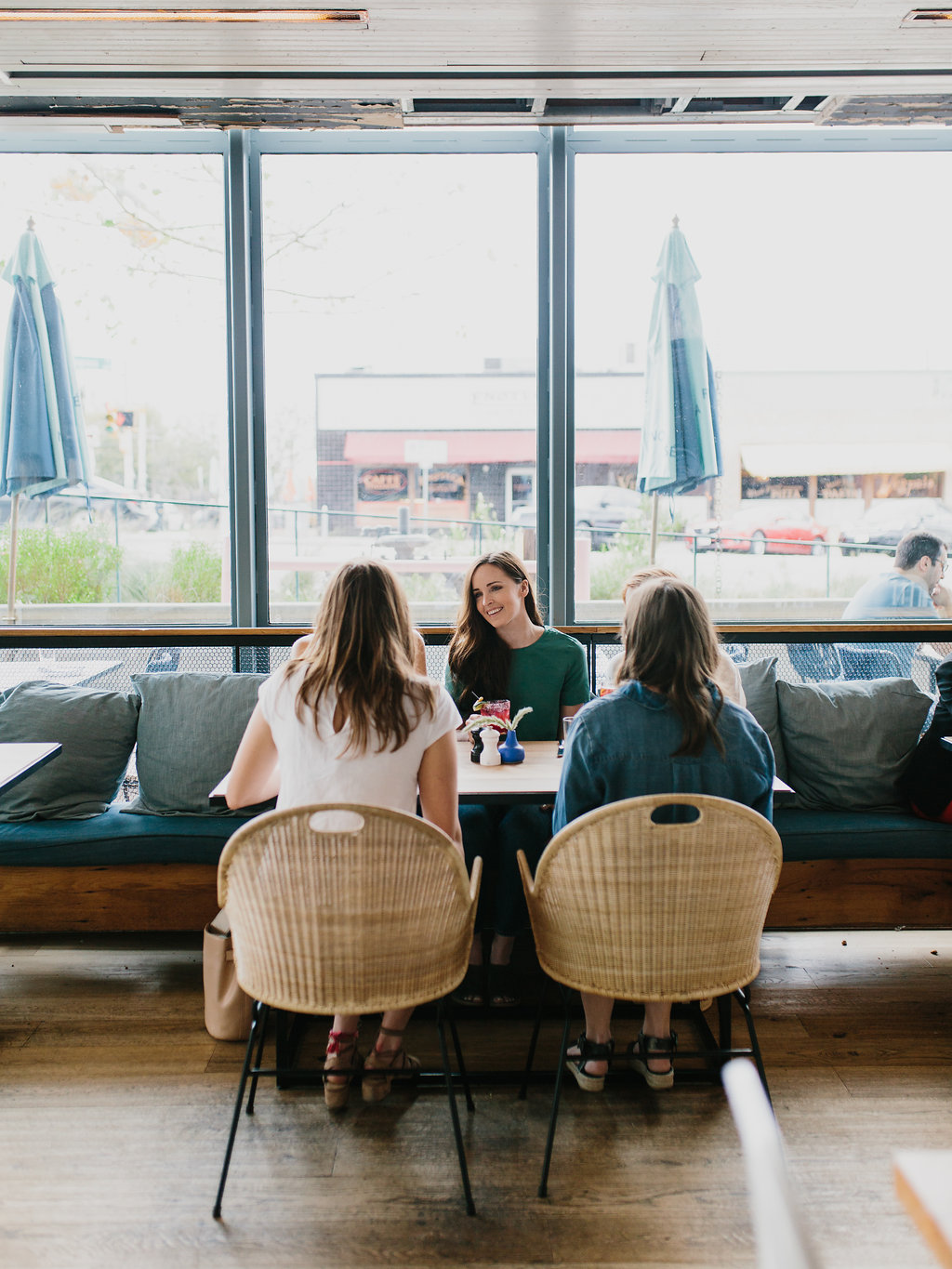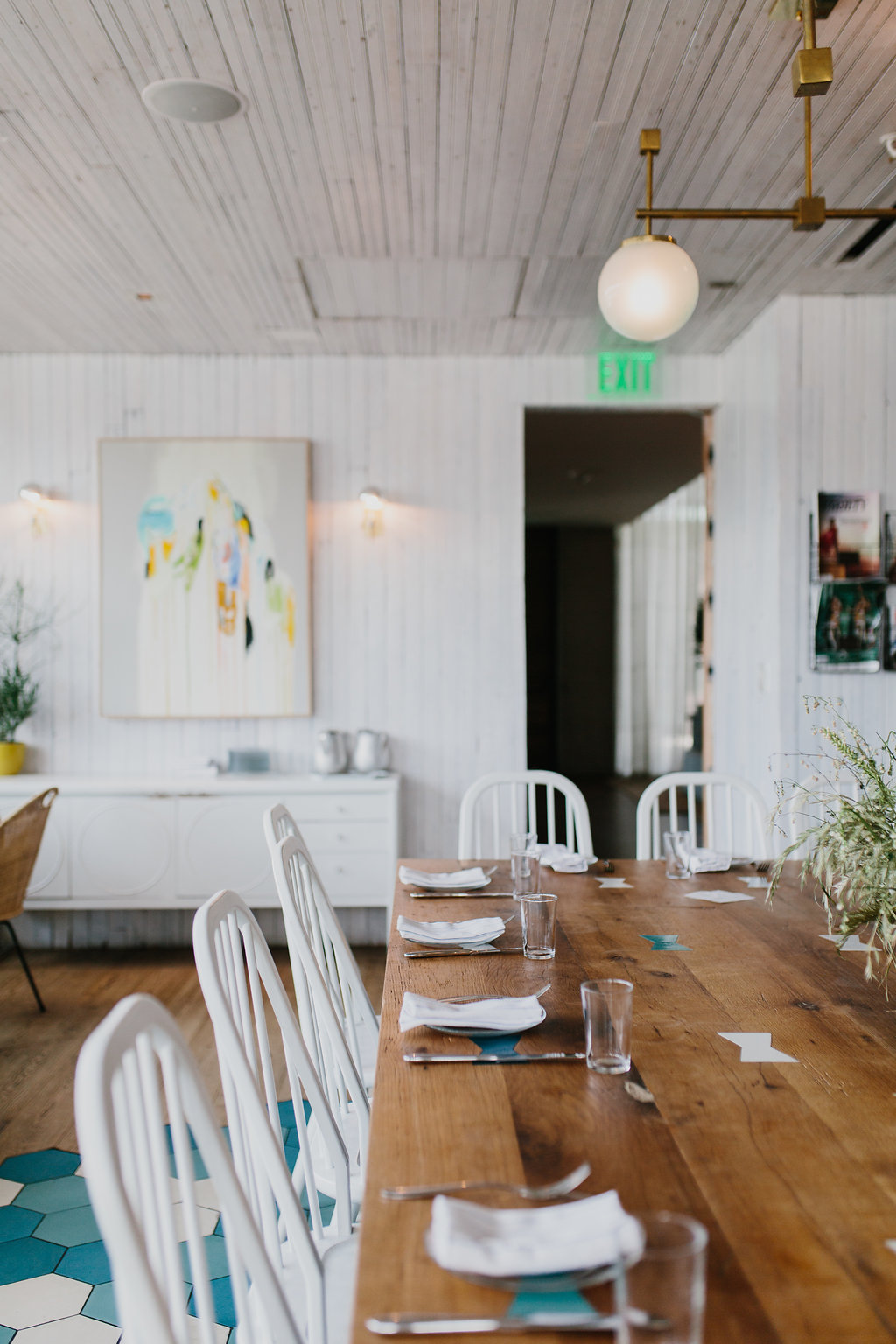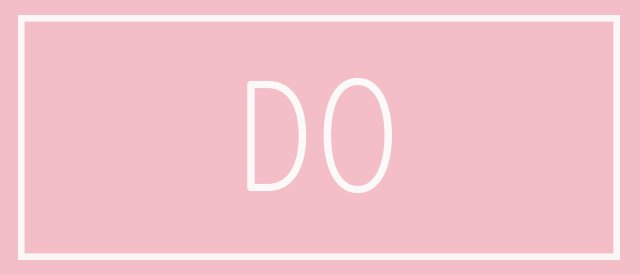 Fun Things To Do In Austin for a Bachelorette Weekend
Rent Bicycles in front of South Congress Hotel and cruise the Avenue.
Go for a walk around Town Lake or Rent Stand Up Paddle Boards.
Go dancing at the Broken Spoke.
Check out the Blanton Art Museum.
To get the skinny on the street art scene, set up a private tour with ATX Art Walk.
Go wine tasting in the hill country.
Book one of Austin's best Brewery Tours.
Head to Barton Springs for a chilly dip.
Take a barre class at Mod Fitness.
Live it up at the spa at Milk and Honey, Lake Austin Day Spa or Viva Day Spa.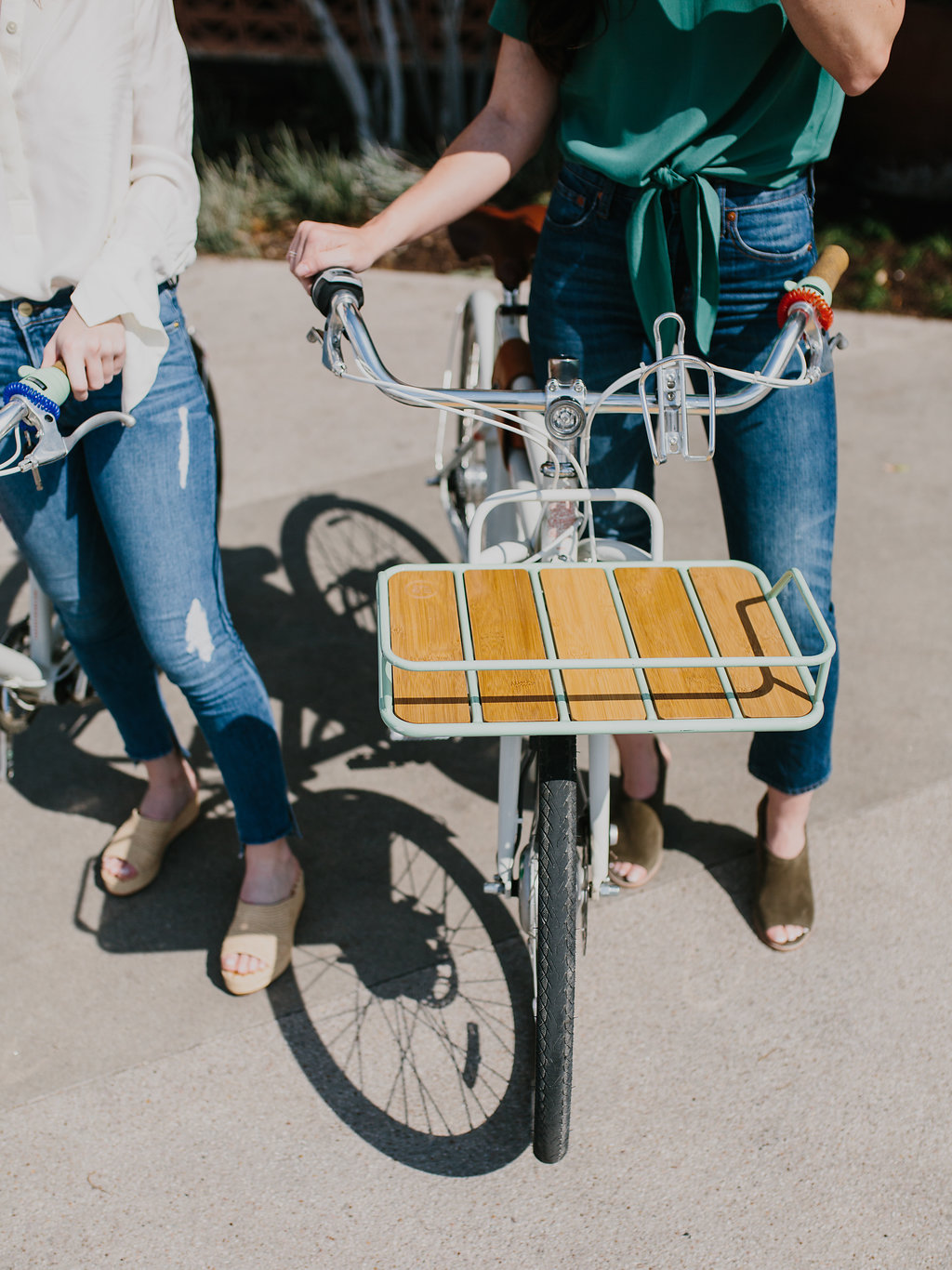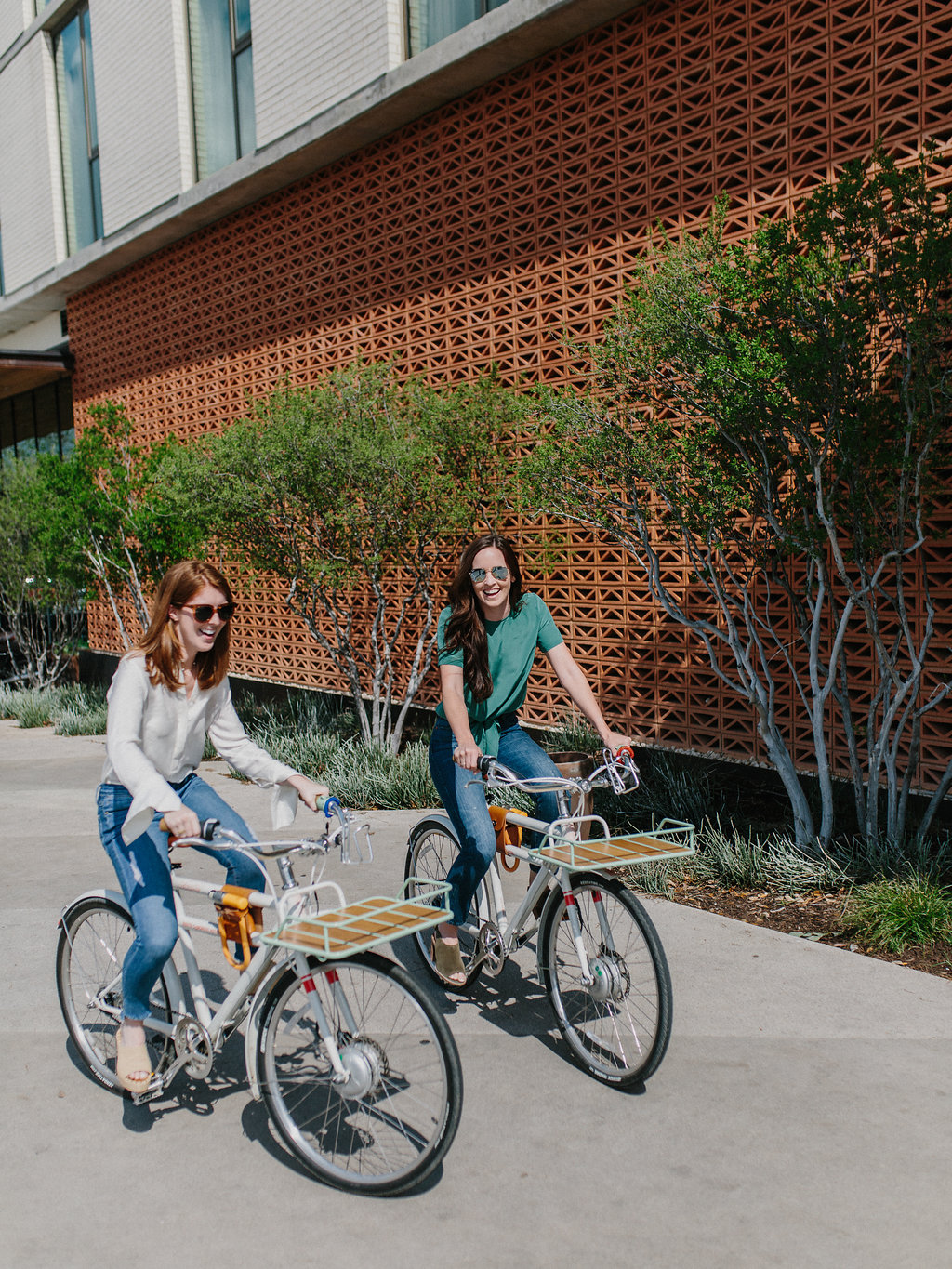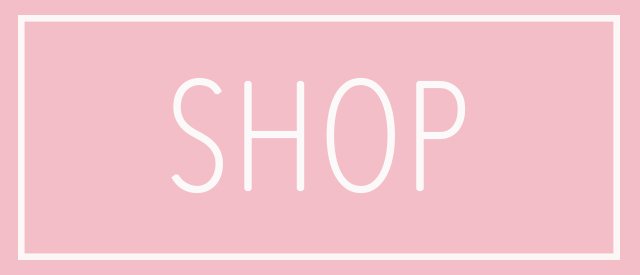 Best Places To Shop In Austin
Frond for chic pots, baskets, and plants of every variety. Plus greeting cards and more!
Maufrais for the best hats
Feather's for the best vintage!
Esby for locally designed and American made casual linen pieces that you'll want to wear year round.
Cove for beach casual wear-- bikinis, midi dresses, and cool tees abound.
By George for upscale contemporary designers like A.L.C., Ulla Johnson, The Great, Isabel Marant, and more. Plus some chic home goods and cute kids clothing.
Allen's Boots because when in Texas...
Moss for designer consignment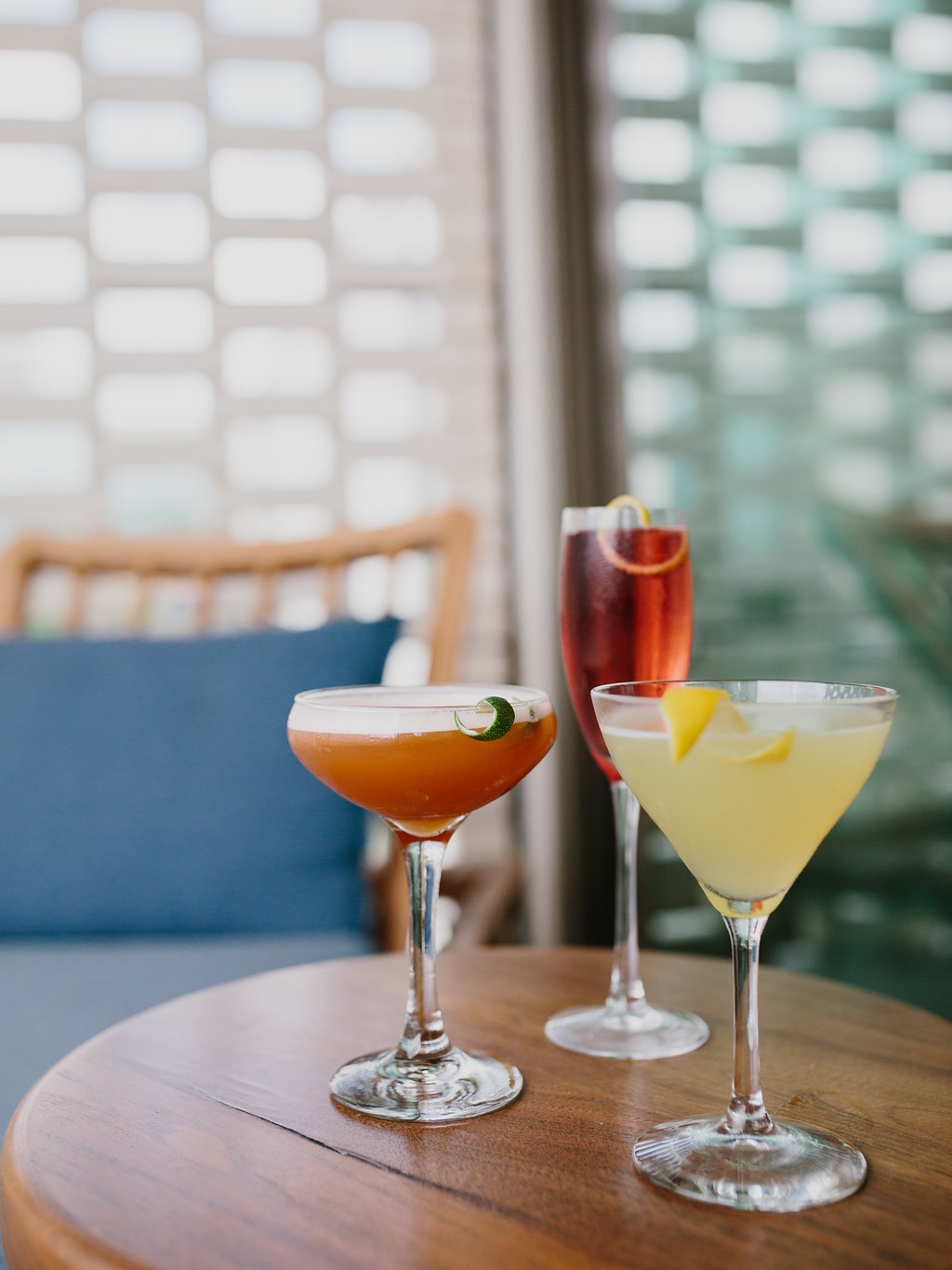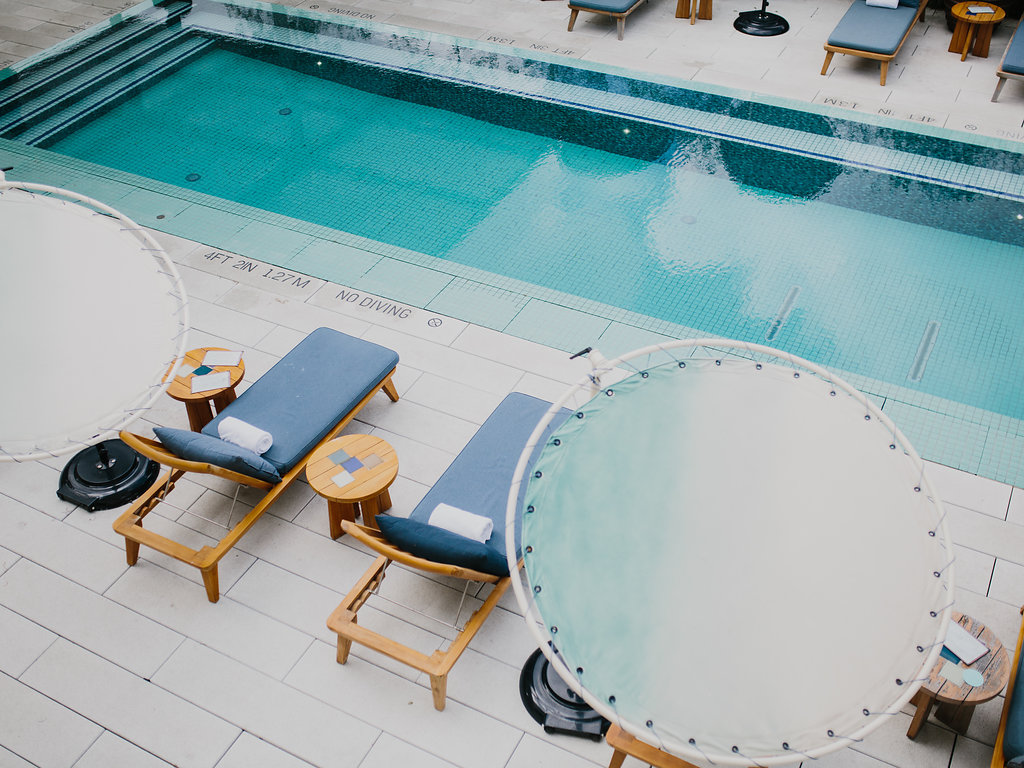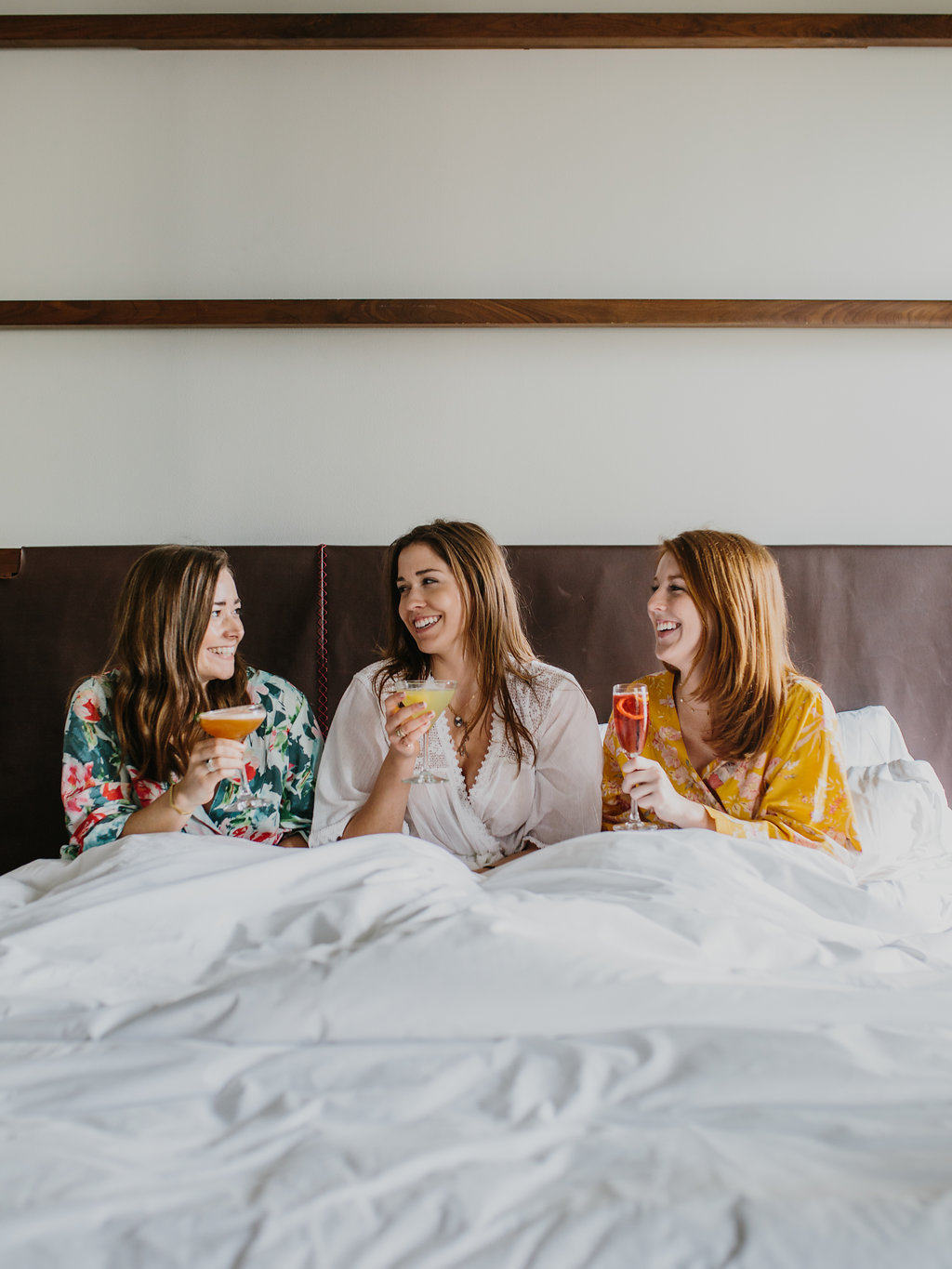 Girls Weekend in Austin Credits: White Robes via Oh Fox || Floral Robes via Plum Pretty Sugar || Location: South Congress Hotel
Photography by Katie Jameson
Be sure to check out these other awesome guides to Austin!
Where to Eat in Austin: A Three Day Restaurant Guide to the Best Food in the City
What to Do With One Perfect Day in Austin
My 10 Favorite Things to do in Austin with Kids
My 10 Favorite Restaurants for a Lunch Meeting in Austin
I'd love to hear your favorite things in Austin or if you have been to any of the places I have mentioned - be sure to leave me a comment below!