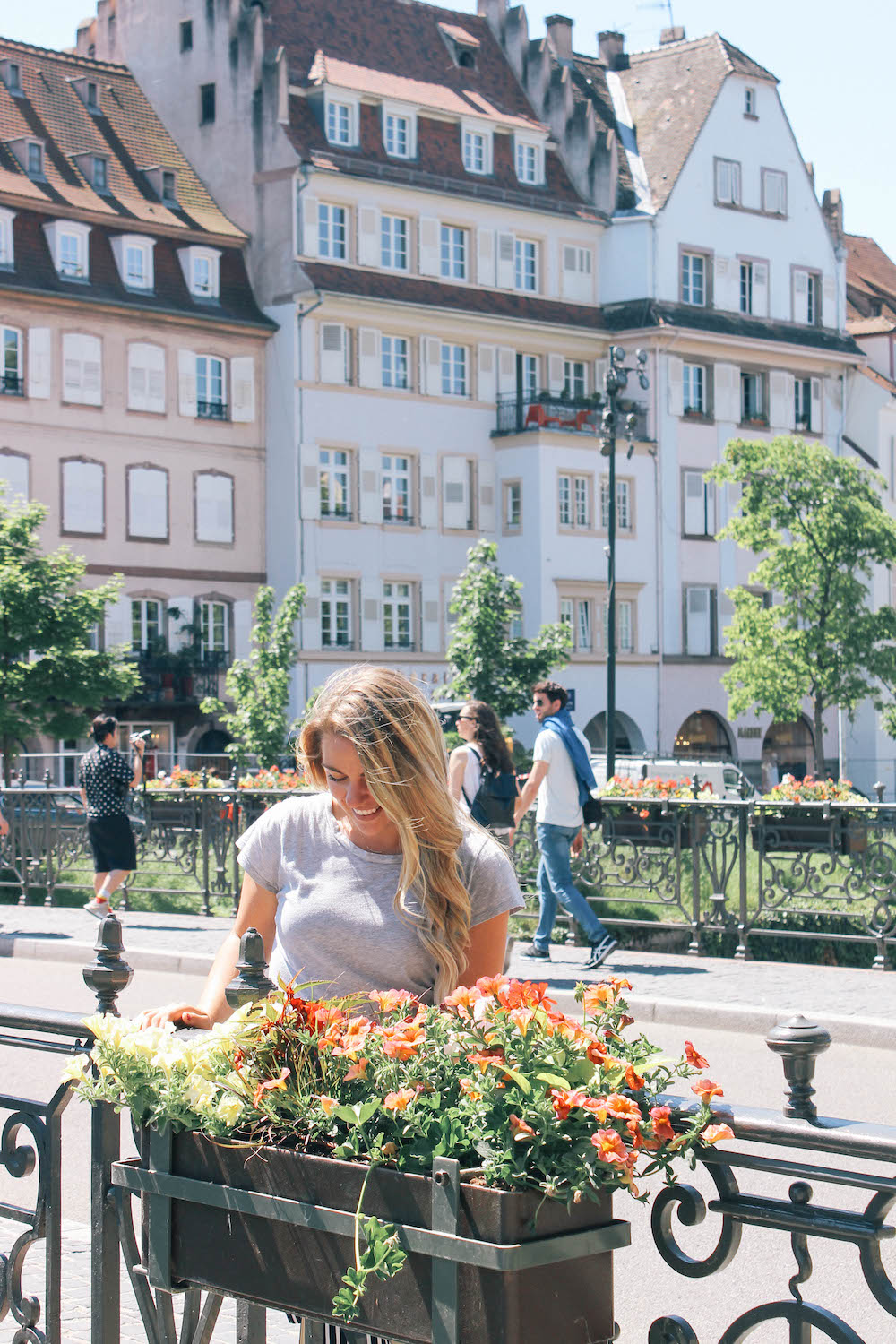 Have you ever wondered what it would be like to just up and move to another country for an extended period of time? A year in Europe with the whole family in tow? Six months in South America brushing up on our Spanish?  I'm always intrigued about how differently people live their every day lives around the globe and think that it would be an incredible experience to not be in a different country just for vacation, but for the mundane day-to-day things.  How do people raise their kids? Eat? Get from place to place? Treat each other?   And with these questions a new series was born!  Today we are chatting with Courtney Williams, a Wisconsin native who moved to Munich, Germany with her husband almost six months ago.
Jen: What brought you to Germany?  How long have you been there?
Courtney: It was my husband's job that brought us here. We didn't know exactly where we would be living when we got off the plane in Europe with all our belongings, and initially were told we might be in a different country. We were thrilled to find out we would be headed to Bavaria, there is such a rich culture and kindness here that I haven't experienced anywhere else. Now we're finally settled in a few months later, and will be in Europe for the next three years.
J: What about the transition have you found to be the most challenging?
C: The most challenging transition since arriving has been the language barrier. As we were not given much time to prepare for our arrival, I have a very rudimentary understanding of German—just enough to order the correct breakfast from the bäckerei and exchange pleasantries with my taxi driver. I'm excited to throw myself into learning the language this fall when I begin my German lessons.
J: How has the change of location influenced your style?
C: My collection of jackets and blazers has increased dramatically. The spring and summer months here are very brisk compared to the places I've lived back in the states. Knowing that it never quite gets hot here, I always grab a light tweed jacket or a blazer before heading out. As someone who gravitates more toward fall and winter styles, this suits me quite well!
J: What are some of the biggest differences between life there and life here in the states? 
C: Absolutely nothing is open on Sundays, and businesses close down very early on weekdays. I've have been harshly reminded of this a few times when I forget to grocery shop, or plan to go out for breakfast on the weekend. It's been an unexpected challenge to not have dozens of take-out options available at all hours, every day of the week!
J: If someone is visiting Munich, where should they go, what should they do, and what should they eat?
C: Munich is such an incredible city with so much to offer. I would suggest spending a morning at the Viktualienmarkt, the daily market right in the heart of the city. Tons of little shops and stands open daily selling delicious bakery items, meats, produce, flowers and artwork. Surrounding the market are pockets of cafes and biergartens for when you need quick sit-down. I would fill up a basket with some nibbles and refreshments and go have a picnic in the English Garden, one of my favorite spots in the city. It's a wonderful place to people watch, sit back with a book, or watch the locals surf in the river. If you're here in the winter, going to one of the many Christmas markets is an absolute must! No one does the holiday season quite like the Germans.
Are you currently living abroad? We'd love to hear from you! Email [email protected].