Consider this little project our ode to spring, the colors of the year, and super simple DIYs that anyone can do!  It's so easy and yet I never think to make my own jewelry, so I'm really glad Maritza is stopping by today to show us how to get started as a beginner.  If you want to up the ante on this project, consider swapping out the glue for metal wire and playing with the band materials.  There are literally endless options for this one so have fun and give yourself the freedom to be creative.  Take it away, Maritza!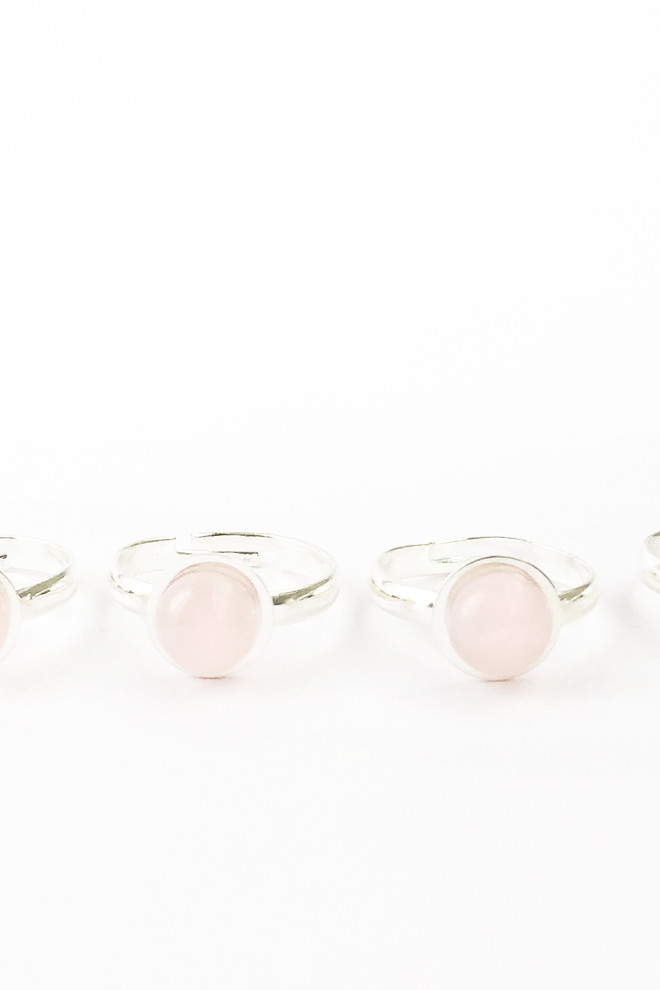 When I heard that one of the Pantone Colors for 2016 was Rose Quartz, I did a little (maybe a big) squeel! I'm all about the shades of pink, and this one is right up my alley. Since rose quartz is also a stone, I thought it would make the perfect gift for you or your loved ones. These rose quartz rings are so easy-- only 3 things you need, and a few minutes.
What you'll need:
•   8mm rose quartz cabochons
•   Silver adjustable ring blanks with 10mm pad (I got mine on Etsy)
•   Glue
(Note: I wanted my rings to be framed, which is why I bought the smaller sized cabochons. If you want to have the cabochon the exact size of the ring's pad, you will need to get 10mm rose quartz cabochons.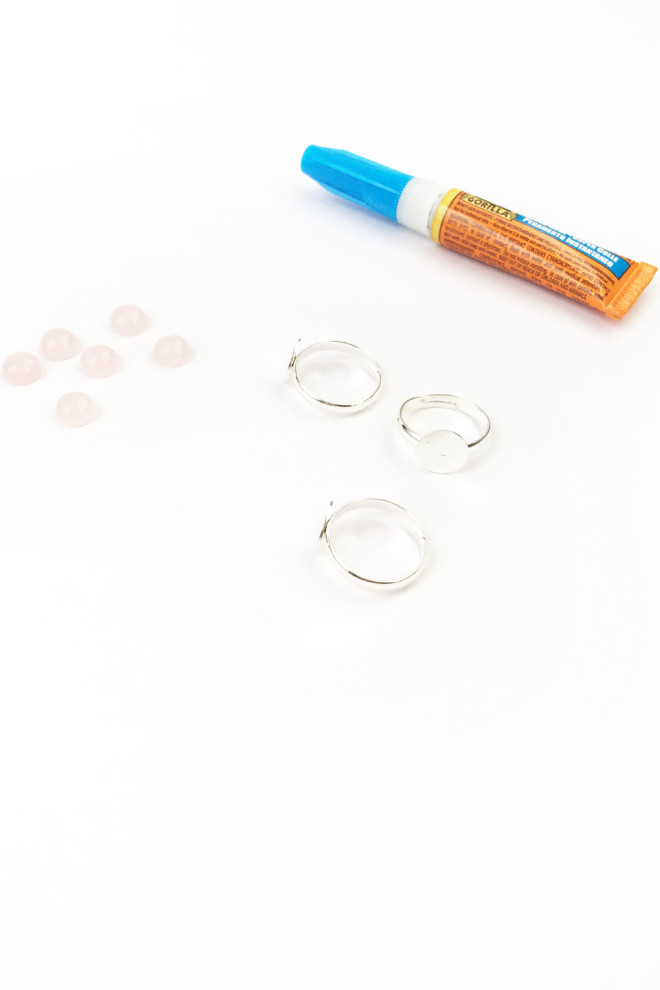 Instructions:
Just add a small dab of glue to the center of the ring's pad and place the cabochon so that it's centered on the pad. Once the glue is dry, you're set to use your pretty rings for any occasion!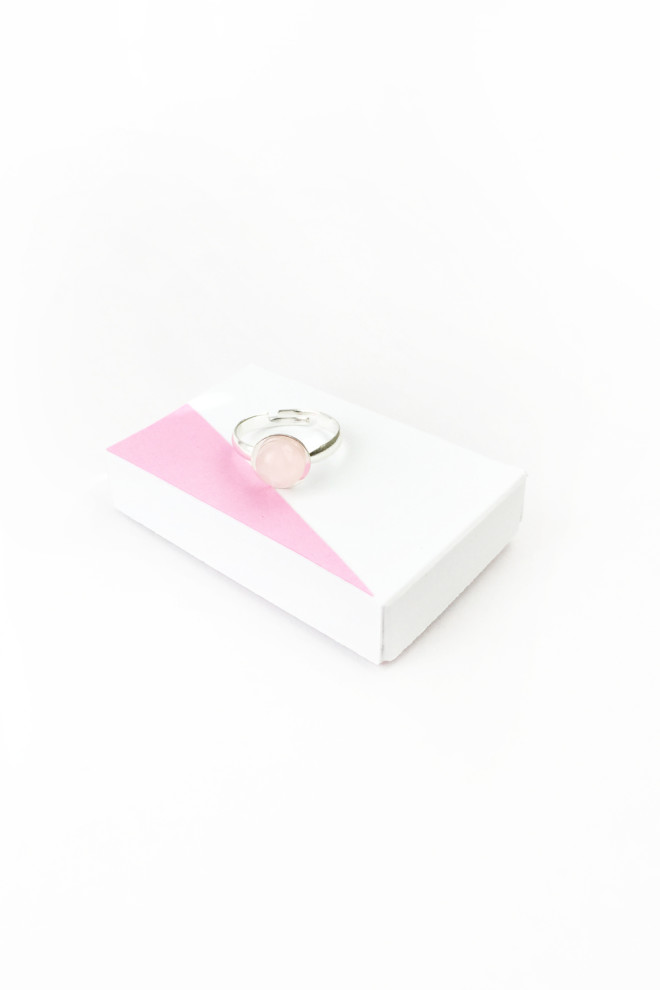 Photos and Tutorial by Maritza Lisa