If you know me at all, then you know that my DIY attempts are amateur at best and the craftiest tool in my arsenal is usually a bottle of spray paint.  That being said, these DIY gift bags are soooooo easy and feel so personal!  Last week Parker and I took my mom out to dinner to celebrate her 35th wedding anniversary (my dad is working out of the country until the spring) and we started chatting over dinner and wine about the people on our holiday list and what gifts they might like.  The gift buying list can get so long, can't it?  Between family and friends, co-workers and teachers things can really add up.  If you're planning on gifting homemade treats or a bottle of wine, these embroidered bags are the perfect complement for your DIY gifts!  Keep reading for the super short and simple tutorial (what all tutorials should be, in my opinion!)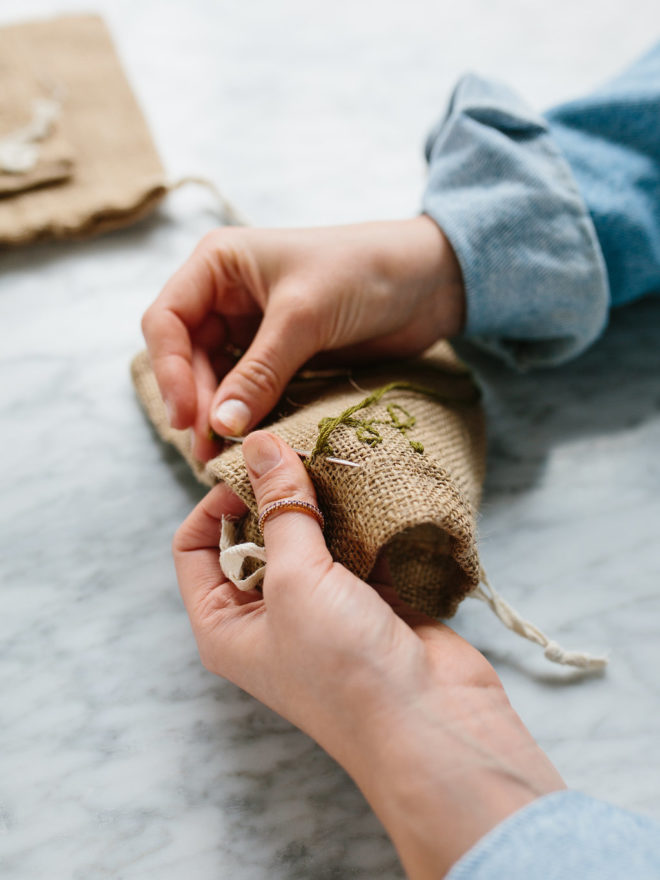 DIY Gifts || Embroidered Burlap Bags
What You'll Need:
-burlap bags (available here!)
-yarn in a contrasting color
-large quilting needle
-pencil
Method:
First, buy a packet of plain burlap goodie bags. Using a pencil, write the letters you would like to embroider onto the burlap before sewing to ensure proper placement.
Thread the needle with a piece of yarn that's long enough to write the name (we used about two feet for these three letters). You can choose whatever style of stitching you'd like-- just stitched in a line following the pencil marks. Double knot the ends and cut the remaining yarn before filling the bag with cookies or the holiday treat of your choice!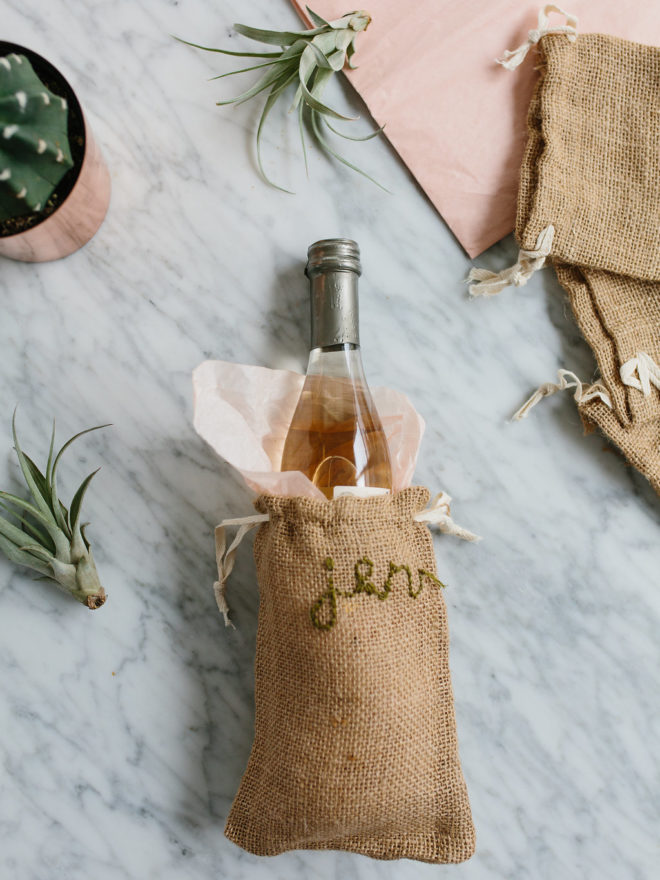 Photography by Katie Jameson
Crafting by TEC Editorial Assistant, Britt Towns