'Tis the season for travel!  Spring break is upon us and summer is just around the corner, so whether it's business or pleasure, there's never been a better time to start planning that next getaway!  Did you know that last year 90% of adult Americans took a summer road trip? While Aaron mostly travels for work, my trips are normally a mix of business and pleasure. National Car Rental asked if we might share some of their own tips about their mobile app and I was super intrigued.  Any time I have rented a car in the past it has been all about where I could find the best deal.  I didn't realize there could be so much differentiation between brands!  I interviewed Jenni, a National Emerald Club member, to get the scoop on what she loves most.  Then, my co-pilot Mary and I went on a tour of our favorite East LA spots to give you the skinny in case your travels should bring you out west. Whether your travel is for business or pleasure, we ended up with some great tips for you to take along on your next journey!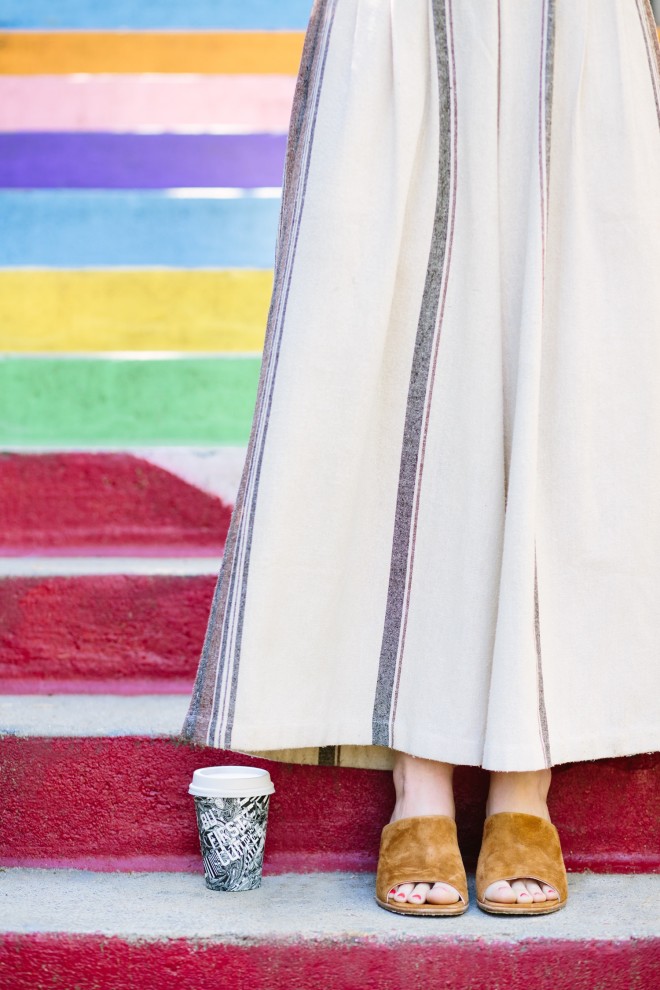 Jen || Hi Jenni!  I'm so excited to be chatting with you today!  Growing up, all I wanted in life was a grown-up job where I traveled constantly for work, so you're kind of living my childhood dream! Let's get started.  First of all, what do you do for a living?
Jenni || I am a training manager for a healthcare company. I like that I work for a company that I can be proud of, that truly does the right thing for both their customers and colleagues. I don't know what else I would have done. I have always loved teaching people, so leading a group of trainers fits right in with that. At one point I wanted to be a CPA, but that never would have lasted!
Jen || Any favorite cities that you travel to?
Jenni ||  I travel all over!  There are 8 different areas where I travel to frequently for this job and I've traveled substantially in all of my previous jobs as well.  I would say my two favorite places are probably Boston and Chicago.  In Boston I love the duck boat tour-- I've been a few times!  I also love the beautiful Harvard campus and great shopping. In Chicago, I have stayed both downtown and the suburbs, usually visiting with friends in town and shopping.  Although, I have to say, I've learned that any city can be beautiful and exciting if you choose to see it that way.
Jen || What does a typical travel day look like for you?
Jenni || I usually take an early morning flight out. It's the best way to avoid unnecessary delays that can arise as the day goes on.  As soon as I land at my destination, I'm checking the National app to ensure my car is ready.  As soon as I get the car, I'm heading straight into the office.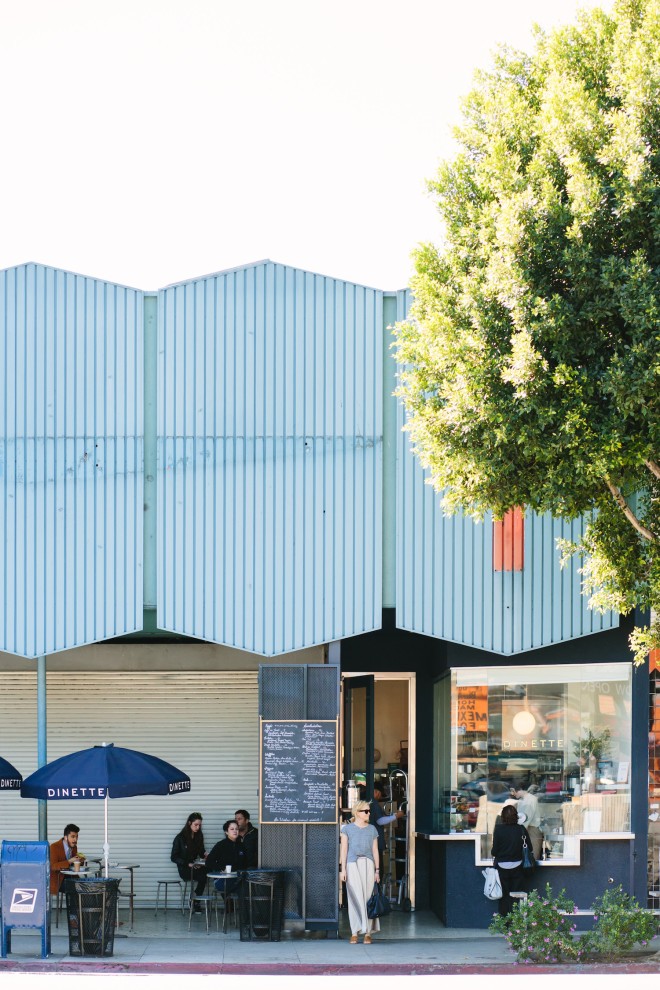 Jen || You're obviously a big fan of National Car Rental.  What do you love about their mobile app?
Jenni || So many things!  For starters, you can choose your own car before you ever arrive.  For some people that might just be a matter of preference or style, but for someone like me who is only 5 feet tall, it's actually a safety issue.  It's important that I'm able to choose a car where the steering column is adjustable for airbag issues and those kinds of factors.  It also saves you so much time!  Everyone else gets off the flight and goes and waits in those long car rental lines and you get off the plane and walk straight to your rental car where the keys are already waiting for you.  It's really amazing!  Also, the app simplifies keeping up with your Emerald Club rewards.  You can log in to your profile from your phone with ease.  My husband and I are actually traveling to Alaska soon and were able to book our rental car for the entire trip using our free days through the app!
Jen || At what point in your travels do you find it the most helpful?
Jenni || I find it to be the most helpful when returning a car—the rental location usually has an address different from the airport and the app provides really clear instructions about how to get there.  It makes catching your return flight much less hectic.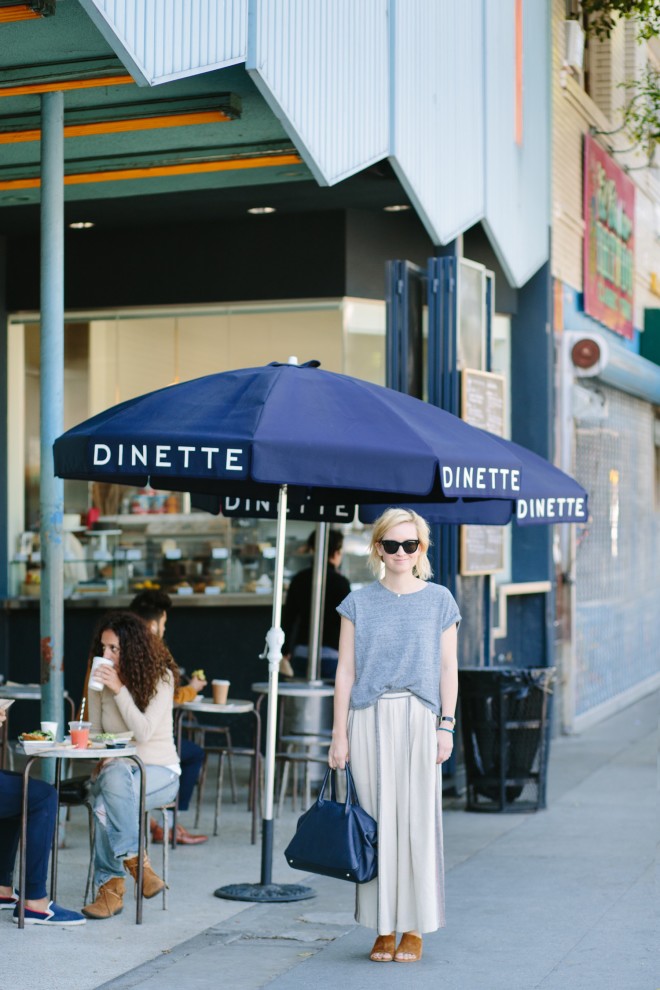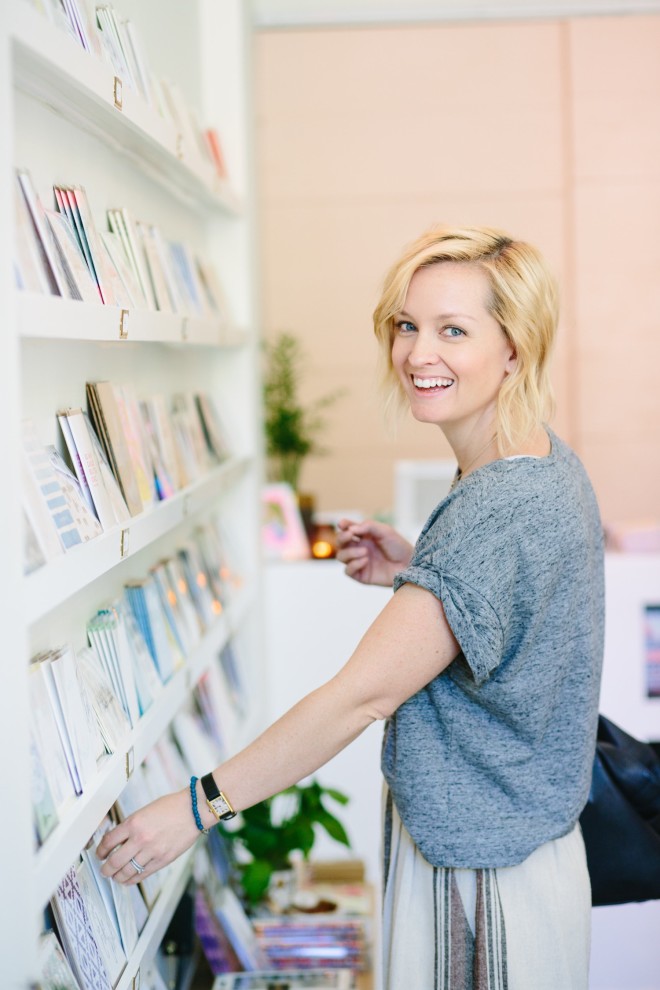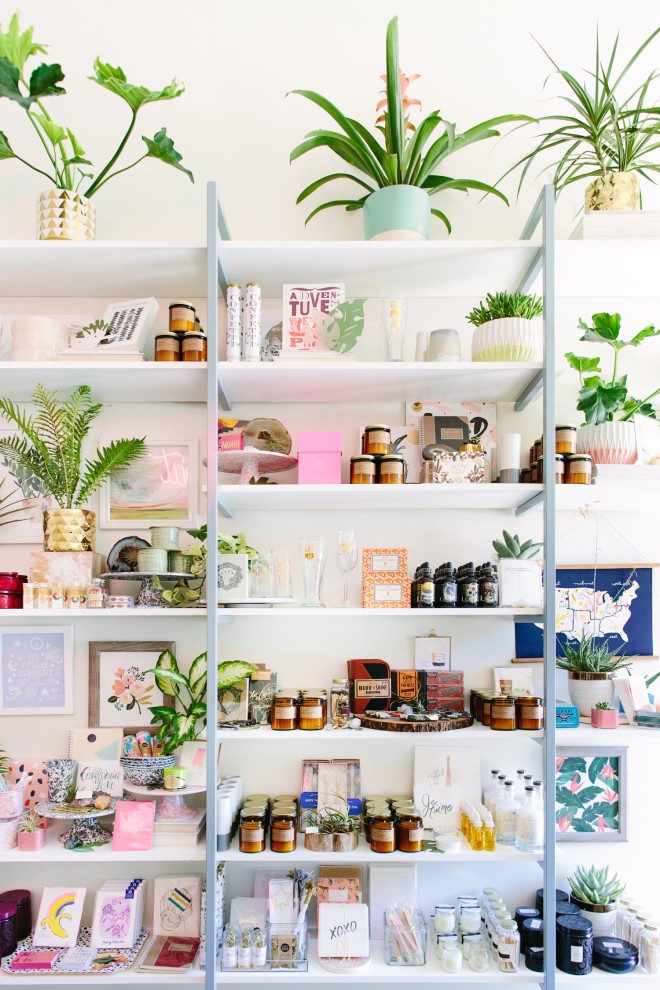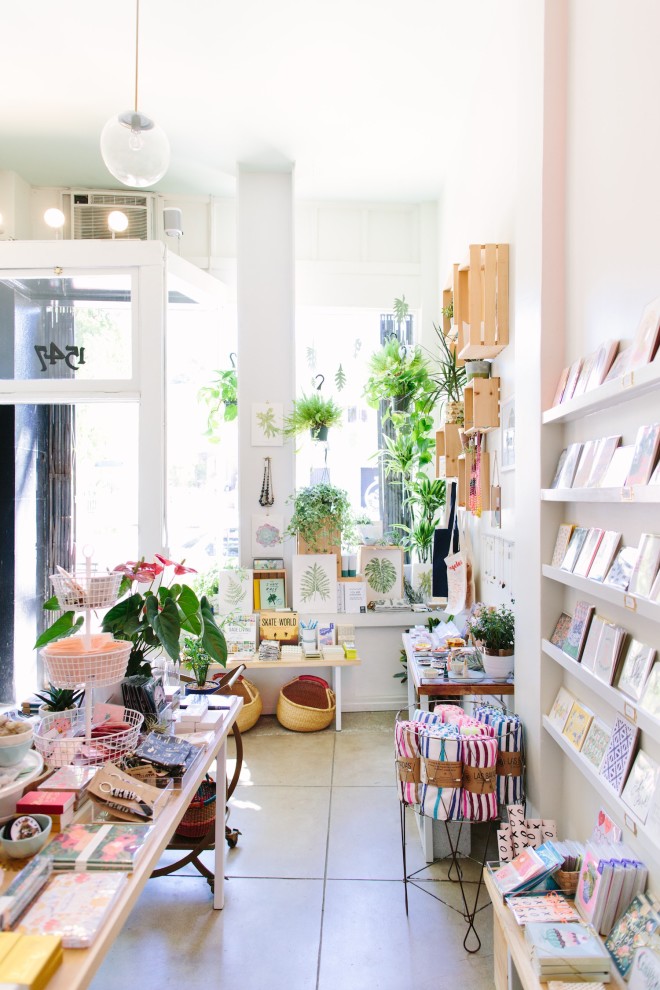 Jen || Any other travel tips you have learned along the way?
Jenni || Always take a picture of your bag on your phone before checking it.  If it gets lost it will make it that much easier to find.  Also, traveling with your own pillow can make a world of difference when you're always staying in hotels.  I also have a handful of travel apps that I live by: Sear Guru, Gate Guru and The Points Guy app, to name a few.
Jen || Have you ever been to Los Angeles?
Jenni || I have been to LA many times, mostly for business, but also to visit friends, go to Disneyland etc.  I am dying to go on a Hollywood tour during my next visit and also to see some of the smaller neighborhoods that have really grown since I was there last.  I hear East LA is where everything is happening these days!
Jen || It's so true!  I have so many friends that live there and we find ourselves there almost every weekend!  I will have to send you my recommendations... or might just add them to this post!  Thanks, Jenni!
Jen's Guide to 24 Hours in East LA
Hotel Covell:  Book a room at this stylish boutique hotel on Hollywood Blvd in Los Feliz, if for no other reason than the amazing interior design and wine bar from the same owners next door.  Check in, jump on the bed, and then back in your car... this is LA, after all.
Town Pizza: Head to Highland Park and check out this neighborhood spot which has just recently added a dining room expansion.  Stroll down York afterwards and feel a little less guilty about those carbs before heading back and calling it a night.  You've got a busy day tomorrow!
Alfred Coffee:  But first, coffee!  The owner of this local coffee franchise recently trademarked the popular Pinterest phrase, so don't get any ideas about screen printing it to your favorite tee.  Wake up in the morning and start your day with a latte from the Silverlake location.  You can grab a cold pressed juice for later and feel suuuuper LA or cross the street and check out the brightly painted stairs.
Dinette: Ready for breakfast yet?  Shoot down the street for brunch al fresco at this neighborhood favorite.  The frittata, ricotta toast with jam, and avocado toast are my favorites!
Collection: It's time to get your shop on!  This boutique features a great selection of vintage-- think Levi's 501s and midi dresses in a muted palette.  It's a true east side gem!
Lawson Fenning: This mid-century furniture store is full of things that are constantly calling my name.  (Lots of other cute stores on this block as well!)
Clare V and Sweet William:  If you've still got money to burn, head back to Sunset and hit up these two neighboring East LA shops.  Clare V sells the best bags and clutches and Sweet William the cutest kids clothes and gifts.  It's highly unlikely that you'll still have money to burn after these two stops.
Kitchen Mouse:  Ready for a late lunch?  Hop in the car and head to Highland Park.  One of the newer east side locales.  You really can't go wrong ordering anything on this menu and it caters to all types of eaters-- paleo, vegan, you name it!
Shout and About: On your way back to Silverlake stop in Echo Park at Shout and About for the best assortment of cards, gifts, and indoor house plants.  I left with earrings, a birthday card for Aaron, and an LA pin that I can't stop putting on everything!
Bar Stella:  End the night with cocktails at this cozy east side treasure.  Try to grab a spot on the outdoor patio and enjoy the perfect SoCal weather!
Photography by Mary Costa
Illustration by Megan Roy
This post was created in collaboration with National Car Rental!  Thanks for supporting the sponsors that support this site!